These 5 Father's Day Dinner ideas are perfect for dad! If you can't decide between firing up the grill and making your dad's favorite pasta dish, check out these 5 classic recipes that are guaranteed to make your dad's day special, regardless of which one you choose!
Father's day is just around the corner so let me go ahead and say Happy Father's Day to all the fathers out there!  I don't know about you, but I spoil my husband and my father on Father's Day with food! Because that's what I do…I'm all about creating yummy food so others can enjoy! And oh my goodness…do I have some AMAZING Father's Day Dinner recipe ideas for that special father in your life!
Mr. Mason actually prefers my home cooking over going out to a restaurant. I sat down with him last night and asked, "Now tell me again…out of everything I make, what are your 5 favorite recipes?" After about 10 minutes of going back and forth of all his favorite recipes I make, he finally gave me his top  7 5 recipes. And here they are: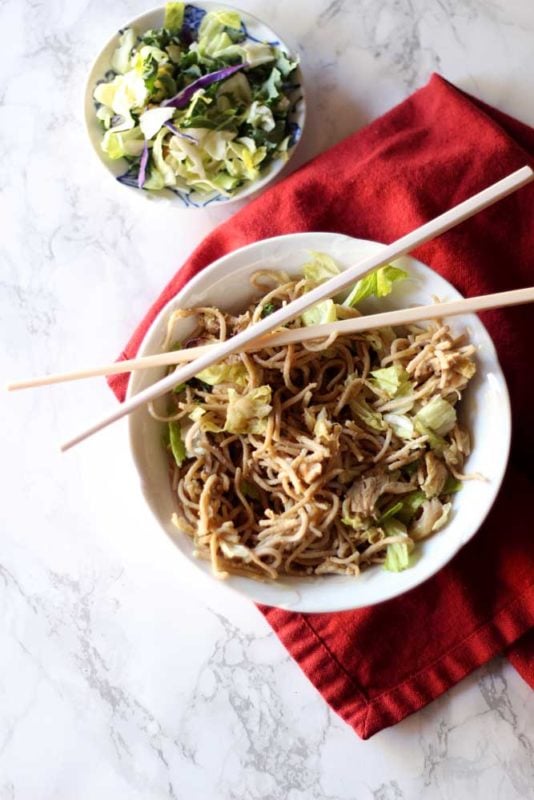 I never would have thought that my meat and potatoes man would call out a Thai dish as one of his top 5 favorite recipes! This Thai Peanut Chicken Pasta recipe is SIMPLE to make, uses a healthier noodle, contains high levels of protein and added napa cabbage! Full of flavor, you're going to love the crunchy peanut taste of this healthy dish!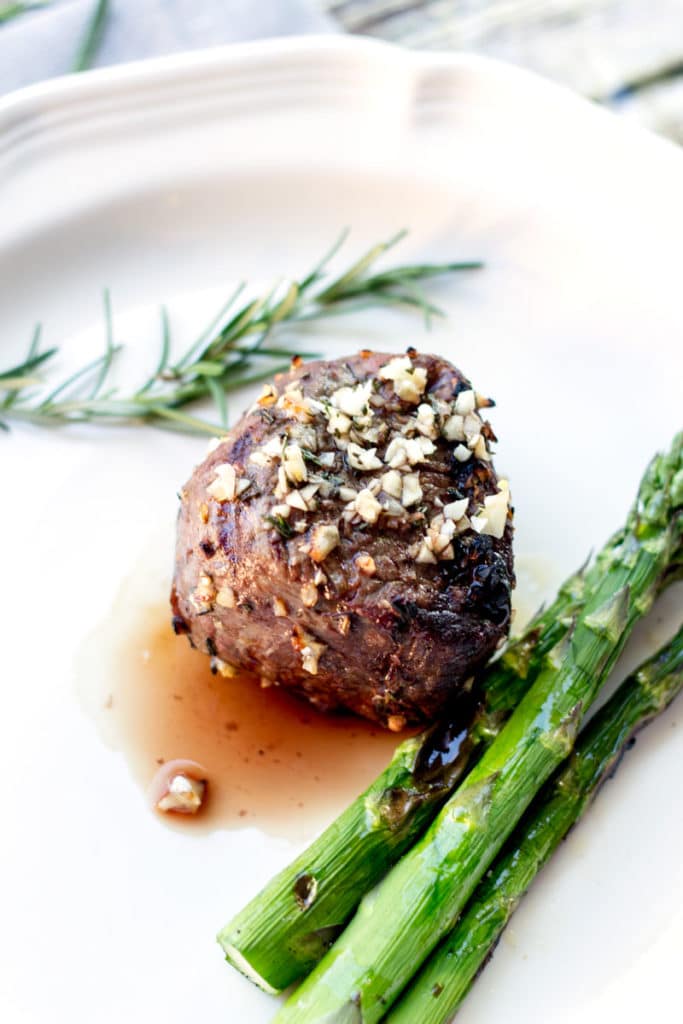 I love summer time but it's so hot right now! So keep the oven off and fire up that grill! Juicy, flavorful and super easy to prep and make, this 10 Garlic Clove Marinated Grilled Filet is perfect for a Father's Day dinner! Full of fresh garlic and rosemary…it's mouthwatering and oh so tender!
Sometimes you just need a homemade traditional meal. A family favorite, this recipe has been in my family for generations! Made with 3 different types of cheese, this saucy homemade lasagna is perfect for your Father's Day Dinner!  If you want to make a gluten free version, just use a gluten free lasagna noodle. These Brown Rice Lasagna Noodles are a fantastic substitute for your traditional noodles!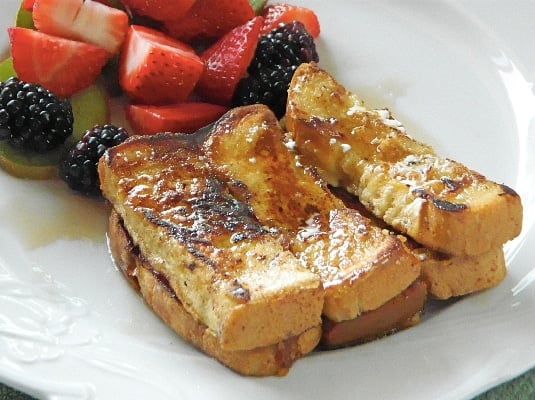 Sometime you just need a little breakfast for dinner. Breakfast for dinner…gosh that sounds DELIGHTFUL!  Hooray! Yes, please! Sign me up! A simple classic dish, this French Toast contains just enough cinnamon and nutmeg and really is the perfect "breakfast" for dinner! Pair this one with eggs, bacon and fruit!
So amazing…I mean SO AMAZING! This dish is a HUGE hit! A filling and savory dinner loaded with seasoned chicken, a cream of chicken based sauce, cheese and asparagus. The simplest ingredients…you guys, it's insanely delish! By the way, if you're gluten free, use a can of gluten free cream of chicken OR make your own! Recipe for Gluten Free Cream of Chicken.
You guys…SPOIL that father in your life with some of these family favorite meals!! I guarantee he'll love them! But hold on a minute…I need to ask this question. Why not celebrate Father's Day for the entire week? Why not give him all 5 of these recipes! Hey – that's what I'm doing for Mr. Mason! I'm making his favorite dinners every night this week! It's 5 nights of Father's favorites!
Pairings
If you're looking for some DELISH side dishes for some of these main recipes above, check these out!
SO…tell me because I'm dying to know. Did you make one of these recipes? If so, I'd LOVE to hear what you thought! Leave me a comment and tell me what you made and how that special father in your life liked it!
NOTE: You will find affiliate links on this page.