This week's meal plan is all about Instant Pot meals! I am so in love with my Instant Pot because it makes preparing dinner easier on me and meals are ready PRONTO! I'm super excited to give you 5 gluten free meals that you can make in your Instant Pot! So, why these 5 Instant Pot Meals? I'll tell you why:
Shrimp Scampi in the Instant Pot – it's so fast to make this meal. This recipe reminds me of the Back to the Future 2 movie where they pull down the tray from the ceiling and all their food is done in minutes. Guys, this meal takes about 3 minutes to cook in the Instant Pot. 3 minutes on saute mode! You'll need to mix some ingredients and saute a bit, but before the pressure release, these shrimp only take 3 minutes to actually cook! I LOVE it! Serve this Shrimp Scampi dish on your favorites noodles and you've got yourself an AMAZING and fast dinner!
Instant Pot Carnitas (Crispy Mexican Pulled Pork) – authentic. That's the main reason I chose this dish. These carnitas are addictive and crazy versatile so get prepared!
Instant Pot Chicken Marsala – I chose this recipe to feature because not only do I love Chicken Marsala, but this recipe is gluten free and it's made in an Instant Pot. Serve this dish over mashed potatoes and you are set!
Instant Pot Buttery Lemon Chicken – this dish takes 5 minutes to prep and 8 minutes to cook. It goes perfectly over rice, pasta or mashed potatoes. Serve it with a side of vegetables and you've got a well balanced dinner!
Instant Pot Salisbury Steak with Easy Mushroom Gravy – I love Salisbury steak…I mean LOVE. You can make a gluten free version of this recipe in your Instant Pot by using gluten free breadcrumbs and gluten free beef broth. A classic dish made in 30 minutes!
If you don't own an Instant Pot I hope this meal plan convinces you that you seriously need one! I love mine and it's proven to be so convenient in our busy lives. Need a little more convincing? Check out these 14 Recipes That Will Convince You to Buy an Instant Pot! Enjoy these guys and happy FAST cooking this week!
5 Easy Dinners
The Recipes
Shrimp Scampi in the Instant Pot
Recipe and photo credit goes to Copy Me That
Instant Pot Carnitas (Crispy Mexican Pulled Pork)
Recipe and photo credit goes to Pressure Cook Recipes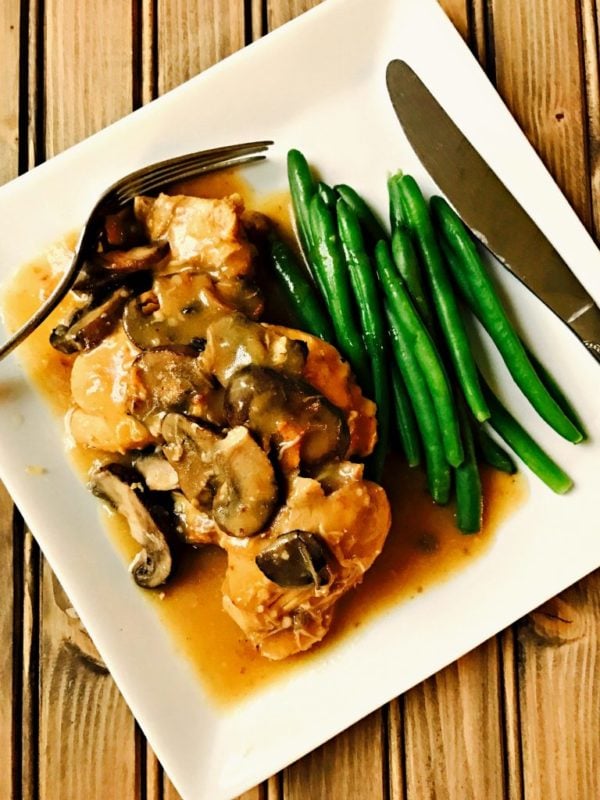 Recipe and photo credit goes to Confessions of a Fit Foodie
Instant Pot Buttery Lemon Chicken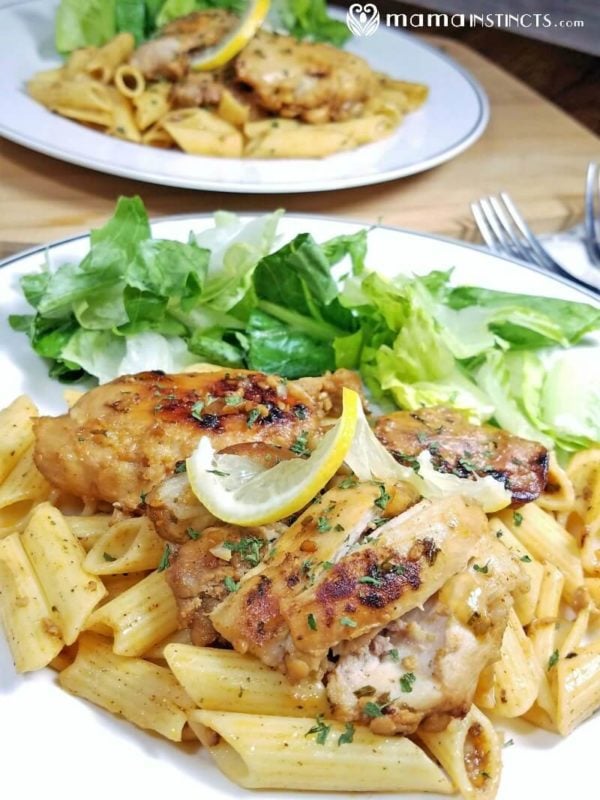 Recipe and photo credit goes to Mama Instincts
Instant Pot Salisbury Steak with Easy Mushroom Gravy
Recipe and photo credit goes to Live Simply