You are guaranteed to break out of your recipe rut with this week's delicious meal plan! Each week, I provide a 100% gluten free meal plan that promises no repeat meals! This week, I am going to map out all your dinner eats and you're going to love every bite! Ok, so all these meals below are fab, but I want to hone in on a special feature for 7 Chicken Marinade Recipes You Can Freeze. Ya'll, I've fallen in love with the convenience and the taste of all 7 of these marinades! You get the following:
Cilantro
Sweet Chili
Jerk
Lemon Ginger
Honey Garlic
Curry & Yogurt
Chipotle
Huge shout out to Sweet Peas and Saffron for putting together these AMAZING 7 marinades! For Monday night's meal plan, you get to pick which one you want! So fun! Oh…and that Sheet Pan Loaded Chicken Nachos below…so yummy and full of protein! I love that I can eat a healthier version of nachos for dinner and get my energy boost from all that protein! And quinoa is trending this week. So what does that mean for you? Well…quinoa is naturally high in protein and fiber and contains a high levels of iron, zinc and potassium. So many amazing recipes with quinoa in this week's meal plan so eat it up!
It's also time to brush your grill off and get to grilling some amazing food! You're going to love my 10 Garlic Clove Marinated Grilled Steak. It's the easiest steak you'll ever make. Since you'll need to prep it the night before, it will be ready to pull out of the refrigerator on Friday night and throw on the grill. Super fast and super easy. That's what these meal plans are all about! The meal plan below is so delicious and offers you a ton of culinary variety!! So get out there and get your shopping done so dinners are a breeze this week! Happy Eats!
5 Easy Dinners
The Recipes
Recipe and photo credit goes to Sweet Peas and Saffron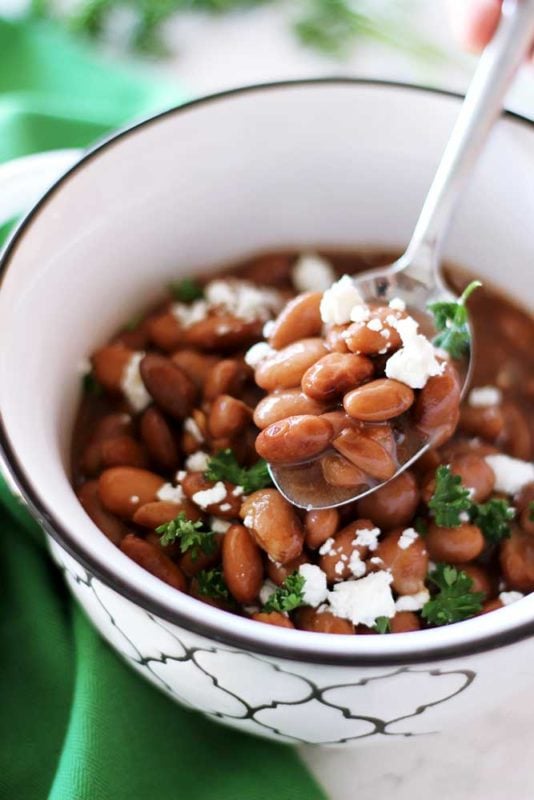 Recipe and photo credit goes to Recipes Worth Repeating
Recipe and photo credit goes to Wendy Polisi
Sheet Pan Loaded Chicken Nachos
Recipe and photo credit goes to Honey and Birch
Flank Steak Stir-Fry with Asparagus and Red Pepper
Recipe and photo credit goes to Recipes Worth Repeating
Chicken Stroganoff with Quinoa Pasta
Recipe and photo credit goes to Wendy Polisi
10 Garlic Clove Marinated Grilled Steak
Recipe and photo credit goes to Recipes Worth Repeating
Recipe and photo credit goes to Recipes Worth Repeating
Strawberry Arugula Quinoa Salad with Sweet Lime Vinaigrette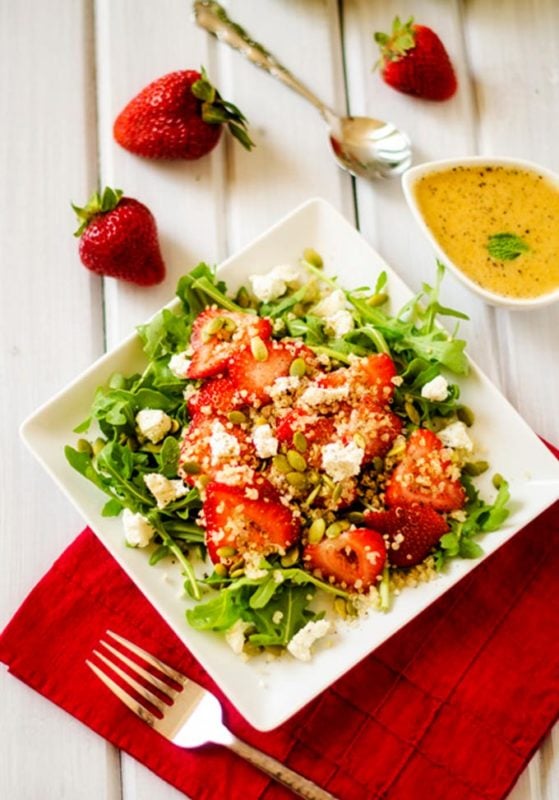 Recipe and photo credit goes to Wendy Polisi