This week's meal plan is so yummy! Ummm….I can't wait to jump into these meals! For this week's meal plan,  I've paired some of my own recipes from Recipes Worth Repeating with some of Sugar Love Spices gluten free recipes! I love Sugar Love Spices for a lot of reasons…their recipes taste super delish and they have a hint of Italian flare which I love! So you guys are in for a treat this week!
Take note of Tuesday's recipe below. It calls for a Pressure Cooker but don't fret…if you don't have a Pressure Cooker you can still make this recipe because Sugar Love Spices also provides you a grilling option in their recipe! I love that! One of my favorites this week is the Baby Arugula Pistachio Pesto Sauce. Oh my goodness….so yummy! You're going to fall in love with that one! And as always, tall of these recipes in my meal plan below are gluten free!
By the way, this is my birthday week! Yep – on Tuesday I'm going to turn 38 years old. Can you believe it?! I don't celebrate a day for my birthday…I celebrate a full week. It's just how it goes in my house!  Since it's my birthday, I'm going to share with you 60 Impressive Birthday Cake Recipes! I wonder if my hubby is going to make one of these for me…..
Enjoy these recipes this week guys!
5 Easy Dinners
The Recipes
Recipe and photo credit goes to Recipes Worth Repeating
Pressure Cooker Pork Tenderloin,
Recipe and photo credit goes to Sugar Love Spices
Roasted Brussels Sprouts with Balsamic Cream and Hazelnuts
Recipe and photo credit goes to Sugar Love Spices
Recipe and photo credit goes to Sugar Love Spices
Recipe and photo credit goes to Recipes Worth Repeating
Grilled Corn with Fresh Lime and Cotija Cheese
Recipe and photo credit goes to Recipes Worth Repeating
Rainbow Swiss Chard with Golden Raisins and Pepitas
Recipe and photo credit goes to Sugar Love Spices
Baby Arugula Pistachio Pesto Sauce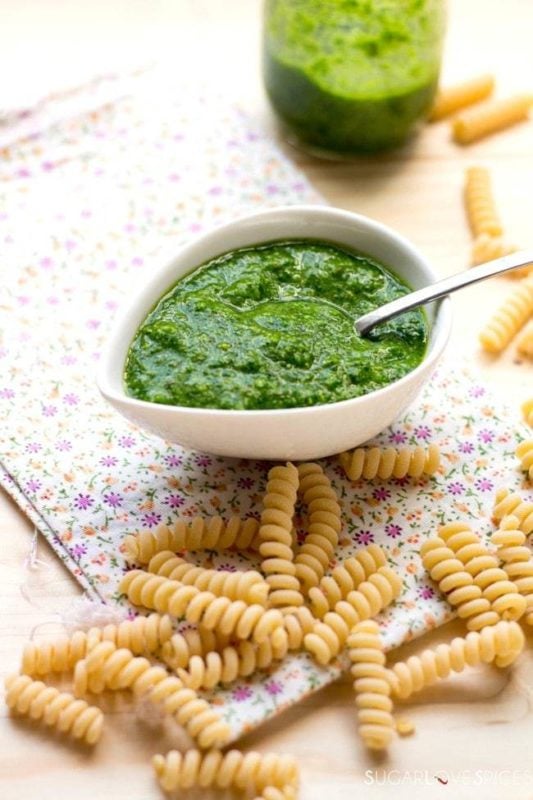 Recipe and photo credit goes to Sugar Love Spices
Recipe and photo credit goes to Sugar Love Spices
Summer Salmon and Strawberry Salad with White Wine Dressing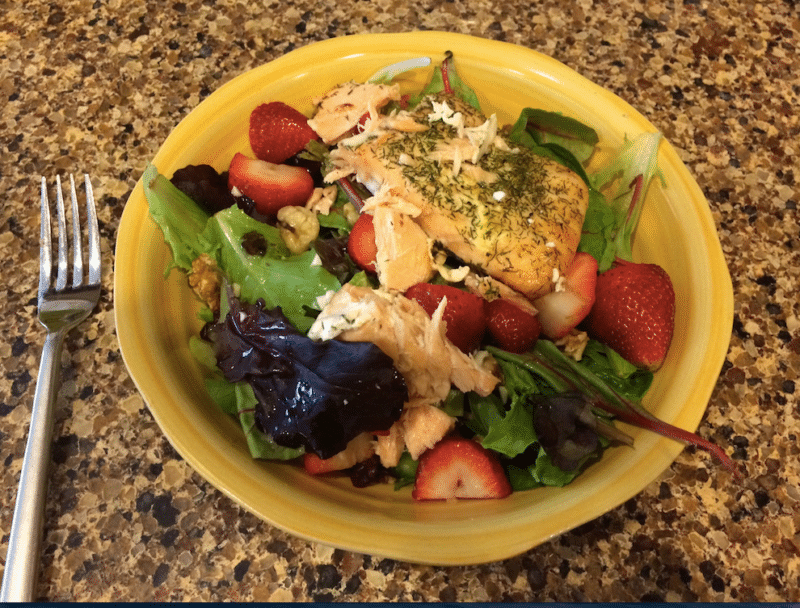 Recipe and photo credit goes to Recipes Worth Repeating