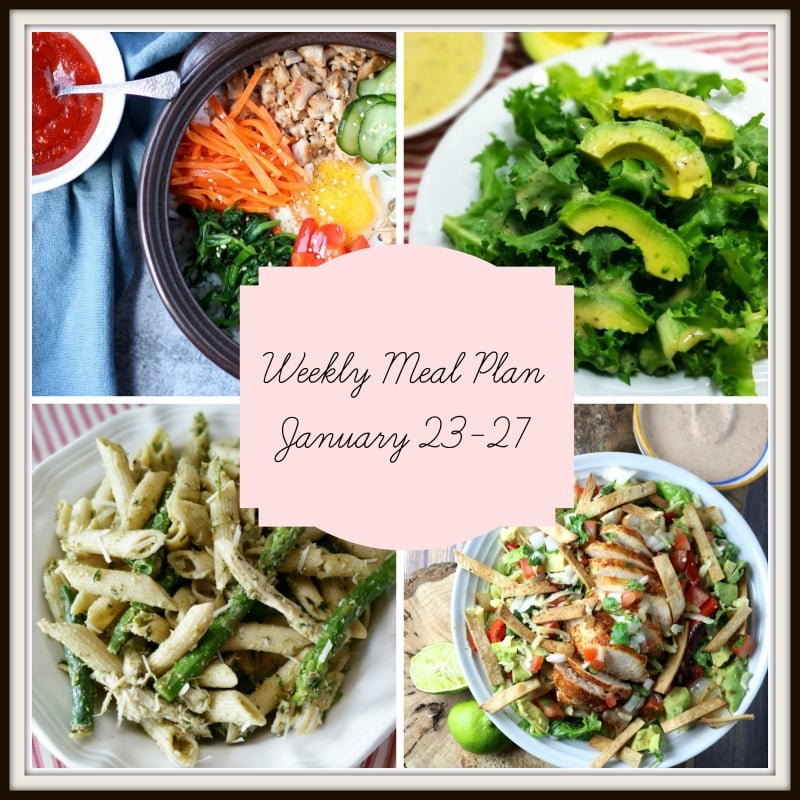 We are going to switch it up this week with our meal plans! Do you guys ever get bored with eating the same "types" of things? I know I do, so I wanted this week's meal plan to be unique and out of the box! The food bloggers who I collaborate with have some amazing recipes and a lot of those recipes are diverse and authentic and I love it!
So this week, we're going to focus on Kimchi, Indian, Italian and Mexican recipes! But not your typical recipes from those genres of food. Each meal plan featured is gluten free and is not overly difficult to make. I think it's so important (and fun!) to venture out of our comfort zone and try dishes that are not your typical "go to". So with that being said, let's get to the meal plans!
This week I bring you recipes from Kimchichick, Wilde Flavors, Robust Recipes and of course a couple from me here at Recipes Worth Repeating! Oh….and let me give you a little tip about Friday's meal plan for Haystack Nachos. My recipe calls for Van's Gluten Free Say Cheese Crackers and you can buy them on Amazon if you want to try them out (I linked it here for you and they are fabulous!), but also know you can use corn tortilla chips as your base to this dish if you don't want to use the specific crackers I used. Ok guys…happy meal planning this week!
5 Easy Dinners
The Recipes
Recipe and photo credit goes to Kimchichick
Chicken Fajita Salad with Buttermilk-Chipotle Dressing
Recipe and photo credit goes to Wilde Flavors
Three-Vegetable Penne with Tarragon-Basil Pesto
Recipe and photo credit goes to Recipes Worth Repeating
Recipe and photo credit goes to Robust Recipes
Recipe and photo credit goes to Recipes Worth Repeating
Recipe and photo credit goes to Recipes Worth Repeating