I feel like starting this post off by singing, "It's a beautiful day in the neighborhood, a beautiful day for a neighbor…." because as I'm writing this post, I'm sitting outside in my studio (ok, it's a garage that I've kinda, sorta converted into a studio for food photography) watching my kids play with their best friends in our neighborhood. We have nerf gun bullets flying everywhere, hockey nets and hockey sticks out and balls flying back and forth. One of the most rewarding parts of being a mom is watching my kids build friendships with other kids. My son has a group of friends that he's been close with since Kindergarten and I love when they just get to be kids and play! My daughter is quickly approaching the "tween" years and I see her and her friend from school over in the grass just chatting it up and having a fabulous time on their iPods. Ya'll…my heart is full!
This past week was a really busy week for me, but super rewarding. I can't stress enough how important meal planning is for the upcoming week. Outside of my food business, I work full time in higher education technology and I can't even begin to tell you how rewarding my job is. I've been in the software development world for 13 years and it's so rewarding to see how my work directly affects the lives and futures of students all over the world. Even with a successful side business, I don't think I'll ever leave my day job. I love it THAT much. But as I write and publish new recipes and meal plans, it's helping me be proactive! I'm able to bring new ideas to your kitchen table as well as mine! So again….my heart is full! Helping others and having a servant's heart is what it's all about!
This week's meal planning is super important because next Saturday we are leaving for Disney World! We are so excited to have a break and head to Florida! We've got a lot of work to do before we go and that means our dinners need to be planned out so we can get stuff done! All the recipes I'm featuring this week…my kiddos love and they are gluten free. When making the Creamy Asiago Pasta and Sesame Noodles, just use gluten free noodles. Oh – one more thing…each weekend I ask my kiddos and husband if they want anything in particular for dinner during the week and my son said he wanted breakfast for dinner this week. So on Thursday we are having a Monte Cristo Breakfast Sandwich. I love something out of the norm!
Well, these kiddos just informed me they are STARVING so I'm going to go grab them a pizza! And with that guys, have a great week and Happy Eats!!
5 Easy Dinners
The Recipes
 Slow Roasted Oven BBQ Beef Brisket
Recipe and photo credit goes to House of Nash Eats
Recipe and photo credit goes to Recipes Worth Repeating
Recipe and photo credit goes to The Millennial Menu
Recipe and photo credit goes to Every Day Easy Eats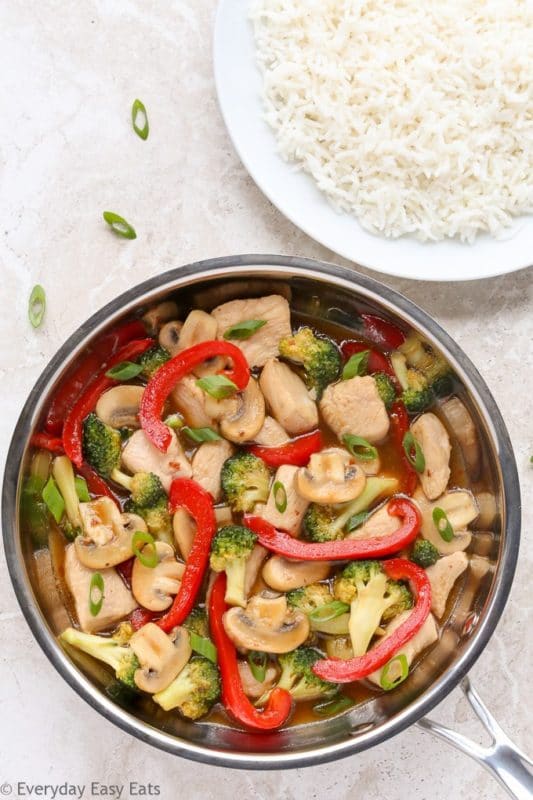 Recipe and photo credit goes to Every Day Easy Eats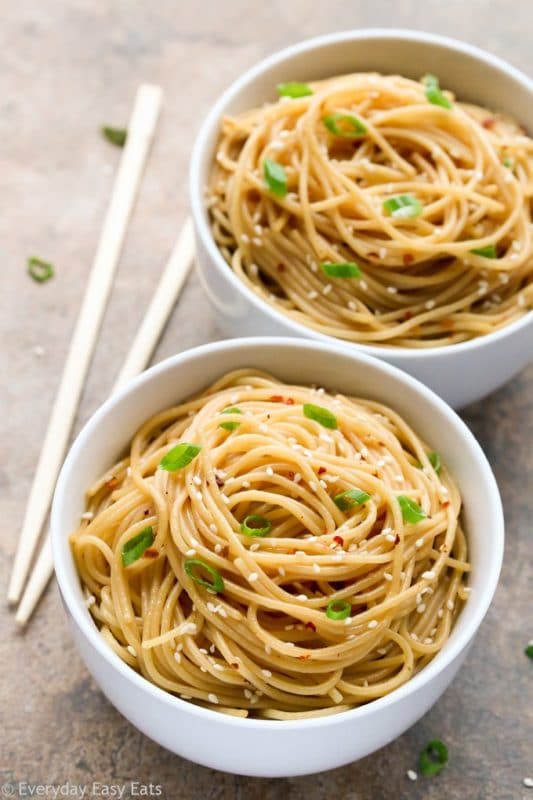 Recipe and photo credit goes to Every Day Easy Eats
Monte Cristo Breakfast Sandwich
Recipe and photo credit goes to Recipes Worth Repeating
Recipe and photo credit goes to Recipes Worth Repeating
Spicy Baked Sweet Potato Fries
Recipe and photo credit goes to Every Day Easy Eats
Green Beans with Bacon and Pine Nuts
Recipe and photo credit goes to House of Nash Eats