Making the family meal plan on the weekends brings me peace of mind as I start thinking about recipes for the upcoming week. But it can be a lot of work and a little overwhelming to pull everything together. I strive to bring variety each week so we are not eating the same things over and over again. Meal planning is collaborative in our house. I ask my kiddos and hubby what they want to eat each Saturday when I meal plan and they always throw out some amazing recipes! My kids like to get on pinterest and pick out recipes they want me to make for dinner. On the night of the dinner they picked, it's so fun to see their smiling faces walk into the kitchen and say, "Hey…are you cooking the dinner I picked out tonight?". Take a look at the hand picked dinners from my 2 kids and my husband:
As always, these recipes are gluten free. For the pasta dish, just substitute regular fettuccini for a gluten free version and you're golden! Have fun eating this week!
Love,
2 Kids and a Husband
5 Easy Dinners
Friday: Leftovers….yep that's right, eat the leftovers! Or, order a pizza…your call. Happy Friday!
The Recipes
Recipe and photo credit goes to Taste and Tell
Italian Oven Roasted Vegetables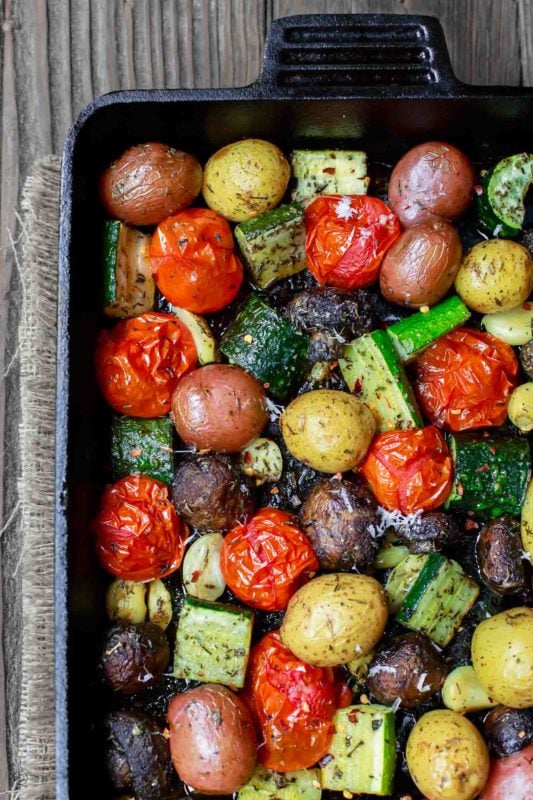 Recipe and photo credit goes to The Mediterranean Dish
Recipe and photo credit goes to Two Peas and their Pod
One-Pot Chicken Bacon Alfredo Pasta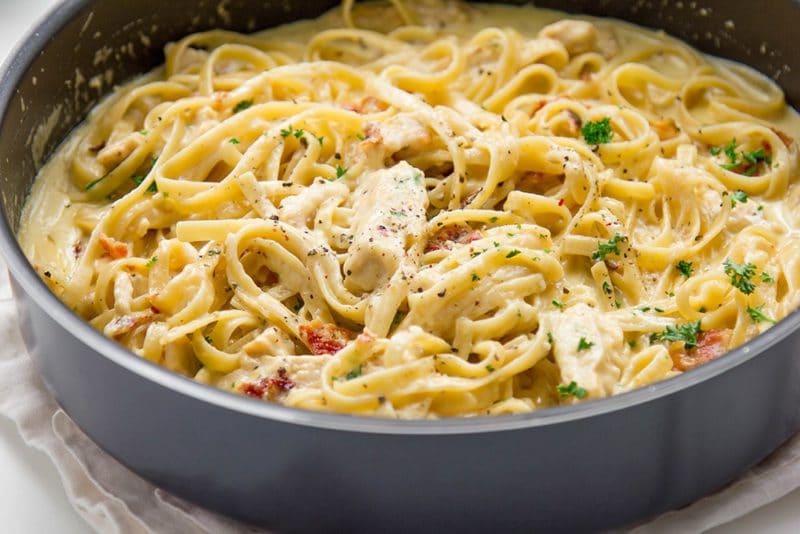 Recipe and photo credit goes to Good Cook.
Chicken with 40 Cloves of Garlic
Recipe and photo credit goes to Jo Cooks
Recipe and photo credit goes to Chelsea's Messy Apron