You've heard the phrase "Meatless Monday", right? (Who came up with Meatless Monday anyway?) It came about with this simple intention, "Once a week, cut the meat." Well, I'm going to take this week's meal plan and take it from a "Meatless Monday" and turn it into "Meatless Meals"!
That's right, this week I'm focusing on meatless meals!  I'm a huge fan of protein…I mean HUGE fan. My daily intake of protein is about 160 grams, but I lift a lot so I need the protein for muscle growth. But there are times when I just want a bit of a break from all the meat based protein.
So this week I've decided to focus on 5 meals that are meatless. A lot of these dishes below contain kale, quinoa and lentils. I intentionally included recipes in this week's meal plan that have high protein ingredients. Protein is a must with me, but you don't always have to get it from meat! And these recipes are all gluten free!
And without further ado, here's what we are looking at this week:
5 Easy Dinners
The Recipes
Instant Pot Cheesy Southwestern Lentils & Brown Rice
Recipe and photo credit goes to: Platings & Pairings
Creamy Vegan Lemon Pasta with Fresh Peas and Spinach
Recipe and photo credit goes to: Abra's Kitchen
Greek Kale and Quinoa Salad paired with Kale and Leek Soup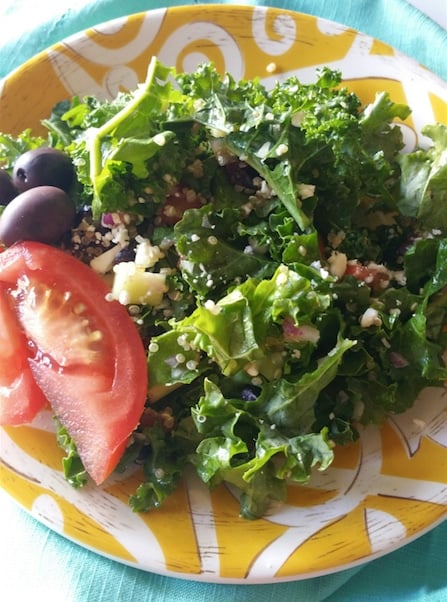 Recipe and photo credit goes to: Recipes Worth Repeating
Recipe and photo credit goes to: B.Britnell
Baked Sweet & Sour Cauliflower
Recipe and photo credit goes to: Creme de la Crumb
Save this MEATLESS MEALS to your favorite PINTEREST Board!!
NOTE: You will find affiliate links on this page. The price you pay as a consumer does not change, but I may make a small commission based on your purchase! Thank you for supporting Recipes Worth Repeating!