"There is one thing the photograph must contain, the humanity of the moment."
— Robert Frank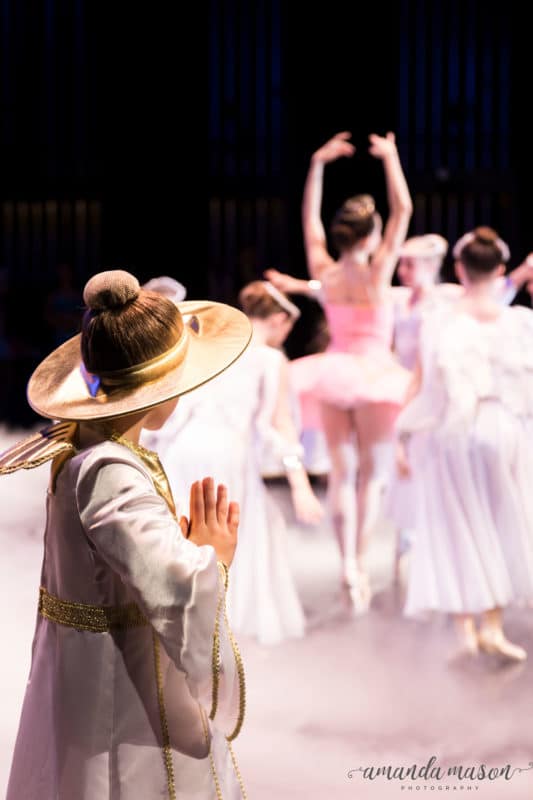 Have you ever hired a photographer to take family portraits or have them shoot for a special event like a wedding or birth of a new baby? A lot of people hire professional photographers and love how their pictures turn out but complain about how expensive it is to hire a photographer. And some people won't hire a photographer because "it's just WAY too expensive for just some pictures I can have a friend take and develop at the drug store". Personally, I don't think hiring a photographer is expensive. On the contrary, it's rather inexpensive. Let me elaborate a little…
If you haven't guessed by now, I love photography. I have a growing passion for photography. All types of photography. I love everything about photography and I'm so excited to dive head first into learning everything I can about how to be a better photographer so that I can continue to capture these types of moments above.
Let's go ahead and jump into the ugly. My passion for photography stems from an unpleasant experience. Without revealing too many details about my past, (a past I'd like to forget ever happened), I will say that I was previously married to someone I wish to forget. To keep this post on topic, I'll keep this short and to the point. I married my high school sweetheart when I was young. We got married in Tahoe, NV…absolutely gorgeous and perfect place for a wedding with gorgeous photos! For our wedding, I told my fiance I wanted to hire a really good photographer…and he said no. He said his best friend enjoyed photography and would take our wedding photos. Apparently, it was the only wedding gift his friend could afford to give us. I wasn't happy about it but because Tahoe is gorgeous, how bad could the pictures really turn out?
And just like you'd expect they turned out so blah…nothing special about those pictures. Only 1 photo turned out decent…and it wasn't even of us. The photos looked super ameatur and I was devastated. It was my wedding. The wedding day turned out to be horrible and I literally had the pictures to prove it. For so many reasons, I am thankful that marriage didn't last.
Step forward a bit. About a year later when I wasn't even looking, Mr. Mason walked into my life unexpectedly and swept me off my feet. And I'm happy to say that we have been blissfully married for 13 years. Two years after we married, I got pregnant with our daughter. I told Mr. Mason that I really wanted to get professional pregnancy pictures taken of me while I was pregnant. He said yes, of course…let's do it. I was like…no no, I don't think you understand. Professional photography is expensive. Like, at a minimum $500. He said, professional photography isn't expensive. Whatever photographer you hire will capture this precious moment in our lives. Go look for a photographer and hire whoever you want.
Being the good wife that I am, I listened to my husband and I hired Leanna McDonald at Photography by Leanna. After meeting with her, I learned immediately that when you hire a professional photographer, you're getting an artist who knows how to pose you and how to light the shot.  She captured so many beautiful shots of my pregnancy, but the picture she captured of me below blew my mind. This picture could have been featured in a magazine. The quality is amazing. And at that moment, I had never felt more beautiful in my life.
When you hire a professional photographer, you get images that make you feel confident about yourself. Again I was 8 months pregnant and I sure as heck didn't feel beautiful with that pregnancy glow. I didn't enjoy being pregnant like a lot of women do. But, Leanna captured one of the best moments in my life. What I paid for is not just "a picture" but everything else that goes along with it. She connected with me, tailored her services to what I was looking for, has years of training and experience, and the quality and finish of the product she provided far exceeded my expectations.
Photo Credit:Photography by Leanna
A year and a half after our daughter was born, I became pregnant with our son. I kept Leanna as our photographer and she continued to capture many precious moments in our lives, like this one below of our son. Yes, he's gorgeous…and she captured him perfectly! But what she captured is his little personality in this picture.
Photo Credit:Photography by Leanna
If I'm this satisfied with the results of my professional photographer, then tell me again why photography is so expensive? The way I look at it…it's not expensive. Here's what you are really getting when you pay for a professional photographer:
An artist who has years of training, expertise and the right equipment to capture what you're looking for
Setup, preparation, talking and getting to know me as a client and answering my questions
At least an hour of shooting
Going through and choosing the best photos with the photographer
Image editing including cropping, contrast, color and sharpening
And printing of the chosen photos, if you opt to print
Can you get that and these results at a chain store photo studio? Ummm…no, you can't. Simply put, you're not just paying for the actual photograph; you're paying for time, quality and expertise.
Back to that little baby girl in my belly…she's now a pre-teen who does both professional modeling and acting…on top of dancing. And with that comes professional photography shots. No one is going to call her for an audition if her headshots aren't amazing. And that's why her talent agency hires out only the best photographers. And that's how she lands the cover of a magazine.
Yes, she's beautiful and she can act, but let's not forget the shout out to the photographer who knows how to capture the shot the client wants and is willing to pay for.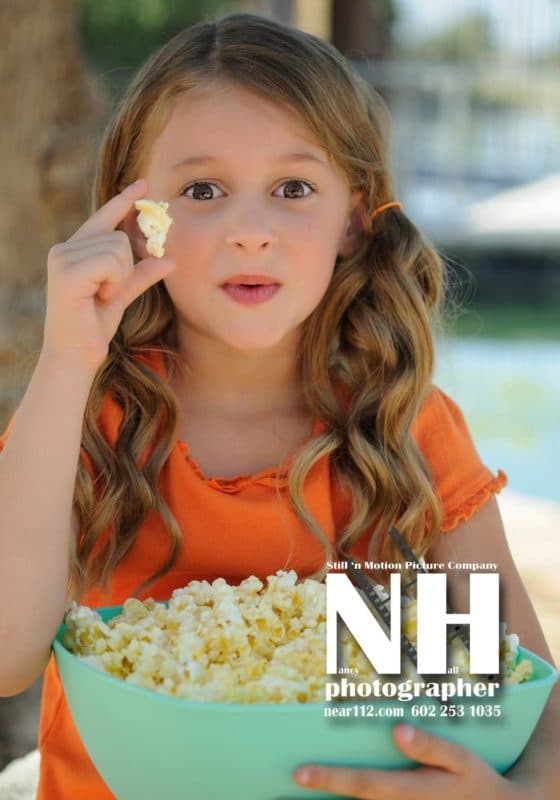 Photo Credit: Still in Motion Photography
Photo Credit: Still in Motion Photography
Fast forward a bit for me so I can get selfish for a minute. When you hear photography, you think portrait photography, weddings, newborn shots. But what about food photography? Food photography is where my passion for photography started. Because I love good food and because I love cooking and creating recipes, I started food blogging.
But when I first started, my pictures were awful and not appetizing at all. If you're going to be a food blogger, you have to be able to photograph food. So what did I do? I reached out to Leanna and Nancy to give me some basics on photography and they both met with me and gave me a mini session.
And THAT's when I started getting really good with food photography and was able to really start capturing my recipes in a way that appealed to my readers. Below is a picture of my Garlic Mayo Chicken Baguettes with Gruyère. It's one of my most popular appetizer recipes. Looks so appetizing, right?!!!
Photo Credit: Amanda Mason, Recipes Worth Repeating
Food photography is still a huge part of my world, but let's get back to my babies for a minute. They aren't babies anymore. Time is flying by so fast and they are getting older! And they are getting involved in things that Mr. Mason and I are passionate about (like dance, cheer, basketball and martial arts). I can't just hire Leanna to go with me to all their events. Yet, I have this yearning and desire to capture these moments in their lives. Me…myself…capturing those moments with my camera.
And that's where this pursuing a passion for photography stemmed from. Am I trying to become a professional photographer? Maybe. Am I pursuing a passion for photography? Absolutely! So what did I do? Yep, I started down the pathway of learning different types of photography and exploring different cameras and lenses. Some people think photography is an expensive hobby. I've invested in multiple lenses and a good DSLR and I still don't think photography is expensive. Let me SHOW you why…
Camera and Lenses
Let me start off by telling you what equipment I have:
Now let's jump into some of my photography.
Dance Photography
Below are moments I've captured and I'll reference what lens I used because it's super important. When it comes to sports photography, you need a fast lens…one with a low F Stop. Especially when you are dealing with low lighting. I caught this battement kick with my Canon EF 24-70mm f/2.8L II USM Standard Zoom Lens. This lens is around $2000.00. The f/2.8 in the lens allowed me to capture this shot in super low lighting. This is a super clear shot of a dancer who was doing a very fast contemporary dance.
Are you questioning me yet on why I don't think photography is expensive? Stick around and keep reading. 
My gorgeous girl started dancing at the age of 4. She excels at ballet and you better believe I'm all over capturing her dance, especially when it comes to ballet and being on pointe. I captured this magical moment below of my daughter before one of her recitals. It's one of the most magical photos I've ever captured. I took this picture with my Canon EF 50mm f/1.8. I love that it looks like I have a backdrop in this shot, but I don't. That's the beauty of a f/1.8 while shooting with amazing natural light. This lens was about $150.00.
As I captured my daughter's moments in dance, I unintentionally started capturing her friends in their dance moments. As I started to share the moments I captured to her friend's parents and dance teachers, I quickly saw how much joy capturing these types of moments brought. And that means the world to me. I love giving something to someone that brings joy. That's priceless. And so the desire to be a better dance photographer truly began.
Like this picture I took below…you can truly see that this dancer loves to dance. Dancing brings her joy and it's written all over her face and in her body movement. I captured this shot with my Canon EF 24-70mm f/2.8L II USM Standard Zoom Lens. This lens produces crisp and sharp photos.
Catching a needle in action during a quick contemporary dance is difficult, especially in low lighting but I captured this moment using my Canon EF 24-70mm f/2.8L II USM Standard Zoom Lens.
I captured the moment of my daughter cheering in a parade with my Canon EF 24-70mm f/2.8L II USM Standard Zoom L. And let me tell you, these girls were moving fast! I mean….it's a parade! This lens is fantastic for capturing fast speeds and providing great clarity! Perfect unison! And my daughter's dance studio used this photo I took in some of their marketing material. That means something to me. A moment was captured.
The Nutcracker
Oh the perks of having a daughter as a dancer! So, my daughter landed 2 roles in The Nutcracker this year and I'm so proud of her! One of the perks of being a dance mom is that you get to be backstage for a lot of performances. And thank God for amazing directors! The director of the YABC company let me be backstage for all 4 shows to take as many photos as I wanted. What a blessing this was for me! Let me show you what I captured…
A beautiful flower bowing down in The Nutcracker Waltz of Flowers…
The Dance of the Sugar Plum Fairy…
An angel praying for The Sugar Plum Fairy…love that Bokeh effect in this picture. That's at a f/2.8 with my Canon EF 24-70mm f/2.8L II USM Standard Zoom Lens. 
The Snow Queen dancing while the snow falls…
A precious angel praying…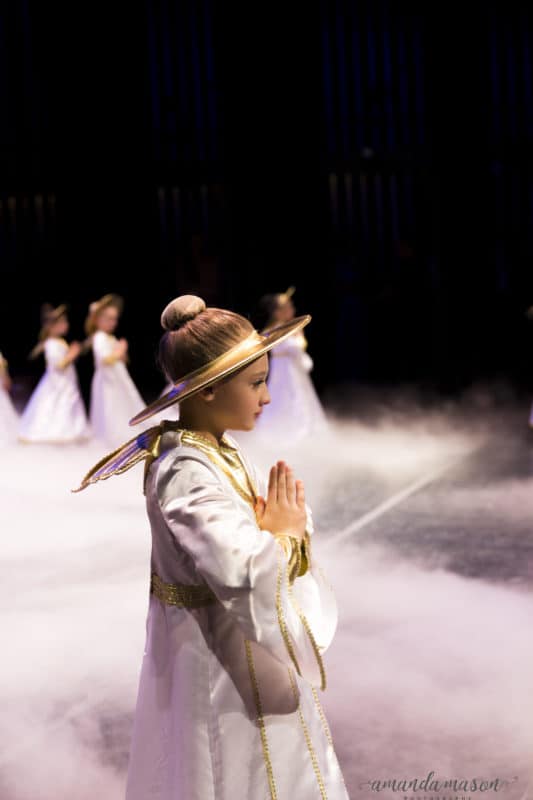 And some silly Toy Soldier Dolls…again that bokeh effect! That's where that f/2.8 comes into play nicely!
All of these pictures were taken with my Canon EF 24-70mm f/2.8L II USM Standard Zoom Lens. So why did I buy the Canon EF 24-70mm f/2.8L II? Well, hopefully you can SEE why but let me re-cap for you…
It provides professional quality. It's a L-series build quality and it's engineered from the highest quality materials and THAT's super important to me.
The f/2.8 is amazing for catching super fast shots in low light and provides an amazing bokeh effect.
Produces incredibly super sharp images.
But the most rewarding part for me, besides capturing some amazing shots of my daughter, is posting these pictures on my social media and having the director, the dancers and their families ask me for the pictures because they loved the shots I captured. And THAT brings me joy. Capturing the moment for others is priceless.
Portrait Photography
Dance photography is by far my favorite type of photography, but my next favorite type is portrait. Like in this picture…I loved capturing my son's gorgeous face.
While in Tennessee I did a photoshoot with my best friend on her farm and captured the most beautiful shots. This is one of my all time favorite shots I've ever captured. It was overcast, cloudy and just starting to rain. This shot captures the scenery and raindrops perfectly.
And the colors in this picture are breathtaking…the amber color of the horse alongside my model's hair with the hay bails in the background.  I captured a beautiful moment for her.
And the joy I captured on her face as she's living her dream on acres upon acres on her southern farm.
I absolutely love capturing these moment for people!  It provides them joy. It provides them with memories and that is so rewarding to me. To get back to the point of this post…no, I don't think photography is expensive. The fact that I have the ability to capture a moment and provide a lasting image for a person is beyond rewarding and worth every penny I've every spent on my classes, camera and lenses. I captured all these portrait shots using my Canon EF 50mm f/1.8.
Sports Photography
We can't forget about sports photography! My little man is following in his daddy's footsteps and developing a love for basketball. And let me tell you, shooting sports photography is a different ballgame (no pun intended) than shooting dance photography. But I'm up for the challenge! And my number 1 challenge is that yellow lighting in those gymnasiums! But I can't exactly set up my artificial lighting on the court and shoot, so I have to rely on the proper ISO, shutter speed and aperture.
While I feel like I've got a good handle on dance photography, I need to practice more sports photography. But I love this shot below I caught. It was the perfect moment to catch a jump shot where my son and the opponent are in the air both going for the ball. This is one of my all time favorite basketball pictures I've captured. I caught this moment with my Canon EF 24-70mm f/2.8L II USM Standard Zoom Lens.
Let's switch lenses, shall we? So I borrowed the Canon EF 70-200mm f/2.8L IS USM Telephoto Zoom Lens from one of my friends and man…the clarity this lens provides is amazing! In this shot below, I love how I caught the basketball perfectly before it went through the hoop.
And how I caught the basketball so close to the rim from a shot my son took…AND the fact that I caught my son pointing at that shot like, yep…it's about to go in! Yeah, I captured that moment of that thought going through his head!
It's priceless to me to be able to catch such clear and meaningful pictures of the moments in our lives. LOVED this Canon EF 70-200mm f/2.8L IS USM Telephoto Zoom Lens and one day I'll buy it, but for now I'll probably just rent it for performances and games.
Did you know you can rent lenses and cameras to try them out before you buy them? I love that this type of service exists. I rent from Tempe Camera in Phoenix Arizona. It's not overly expensive to rent and it's a fantastic way to try out the equipment before you purchase. You can also rent from online stores like Lens Rentals and Borrow Lenses. Check out this article where John Watson compared 8 Online Rentals Stores. Definitely rent lenses and cameras before you buy them! 
Oh…one last shot! We can't forget about landscape photography! I can't wait to post about my trip to Windsor Castle, but for now here's a picture I shot while in England. Want more shots of England? Check out Lindsay's post here of 7 Things To Do And See in Oxford!
Let's recap for a minute, shall we? Do I think professional photography is expensive? Nope, I don't and based on what I showed you above, I hope you can now have a different perspective on hiring a professional photographer.  Think of it this way…the next time you pay $100 to get your hair done, remember that a pair of scissors your stylist is using only costs about $5.00. But you gladly pay a lot more to hire a professional stylist to actually color, cut and style your hair. It's the same concept with hiring a professional photographer.
Professional photographers have a unique style and they know how to infuse artistry in every shot. And you should also remember that professional photography is a small business. They make between $32,000-$40,000 a year according to the 2016 Bureau of Labor Statistics. And I don't know about you but I definately like supporting small businesses. After all, Recipes Worth Repeating is a small business and I appreciate all the support I get from my followers.
In conclusion, I am SO thankful that I hired amazing professional photographers to capture those moments in our lives. And thank you for inspiring me to learn and capture moments so I can bless others.
Did you love this post? Share it to your favorite PHOTOGRAPHY boards on PINTEREST!!