From Italy to Australia to Alaska, I'm going to tell you why you should travel to these specific 13 destinations. Best places to stay, food tips, things to do and so much more!
Literally, right now I'm on an airplane traveling...writing about a travel post. Ironic, huh?! I'm traveling home to Tennessee for my 20 year high school reunion. Gosh - where did time go?!  Just like I said over in my post for 7 Reasons to Visit Arrington Vineyards – Tennessee Travel , travel is a big part of our lives. I want my littles to travel the world and fall in love with God's glorious creation.
There is one problem though...Mr. Mason doesn't really love to travel. I KNOW!! RIGHT??!? But, the beautiful thing about him is that he lets me travel. I'll grab my mom and we'll hop a plane and head to Europe with no problem. And my niece is a flight attendant so we get the opportunity to travel a lot.
Oh...the places I want to go!  I typically plan our big family vacations out 1-2 years in advance. I have the next 2 years worth of vacations planned, but I started thinking...where are the BEST places to vacation and WHY? What are some good travel destinations and recommendations from others who have been there and done that? Where are the top travel destinations?
I started researching.
Y'all! 
There is a lot of traveling information out on the socials and the interwebs, but I narrowed my results down to 13 destinations I personally want to travel. And NO, that's not too many. And YES...they include FOOD recommendations! I've been known to plan a trip solely around the food, restaurants and dining experiences. And there is nothing wrong with that.
So here we go...I'm going to share with you why I want to travel to these 13 destinations and why you should want to travel to them, too!
Where the heck in Banff? That's what I asked when I came across this travel post from Such The Spot. Banff National Park is in the Canadian Rockies of Alberta, Canada. Apparently, Banff can be as active or relaxing a destination as you want it to be. So, here's the skinny on what you need to know about traveling to Banff: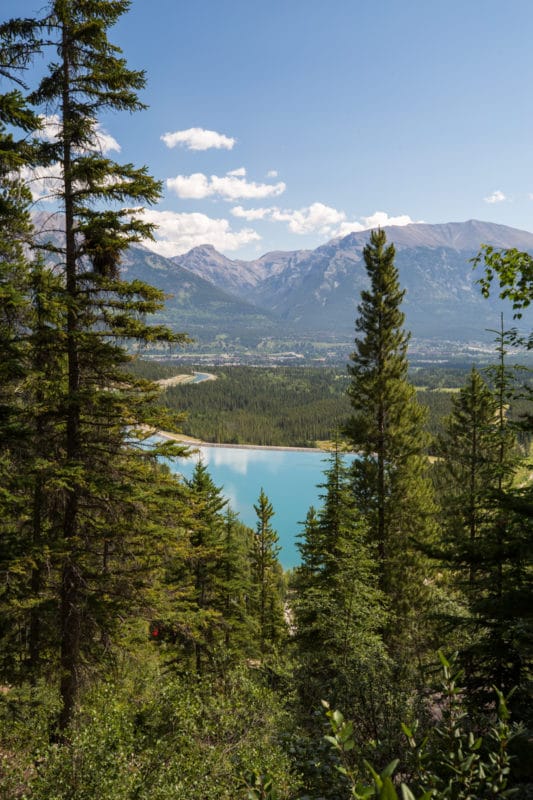 Things to do in Banff:
hiking
canoeing/kayaking
biking
driving the parkway
gorgeous views
Recommended places to stay:
Where to Eat:
Darcie goes into great detail about what restaurants you need to eat at in Banff. Below are a couple of recommendations, but she does a great job of describing the restaurants and posting pictures of food. My stomach is SO growling right now!!
To Sum It Up: Yeah, I'm so going to Banff. Sounds like the perfect family vaca or a romantic getaway with the hubby!
Because I'm all things Italy right now. Mr. Mason and I are headed to Italy in March 2019 for my 40th birthday. So Italy peaks my interest at the moment. We're planning to stay in Tuscany. Sorrento is about 4.5 hours away from Tuscany, but Sorrento sounds like I place I MUST visit! Kelly over at Tasting Page gives us her top 10 reasons why you should travel to Sorrento, Italy. Here's my take on what she wrote.
Things to do in Sorrento:
amazing dining
unforgettable views
grab a sailboat and go for a sail
history galore
beaches
Recommended Places to Stay:
If your looking for elegance and pampering, check out  The Hotel Excelsior Vittoria. Absolutely beautiful hotel!
Where to Eat:
Check out Il Buco. Super unique experience with wine and food pairing.
To Sum It Up: I'm thinking Mr. Mason and I will be taking a 4.5 hour trip to Sorrento!! Looks totally worth the drive!
Remember me telling you I plan our vacations 1-2 years in advance? Well...Alaska is in 2 years. We want to take an Alaskan cruise in the winter time. But after reading Kristi's 10 reasons you should visit Alaska in the fall, I'm questioning that winter cruise. Here's what she says...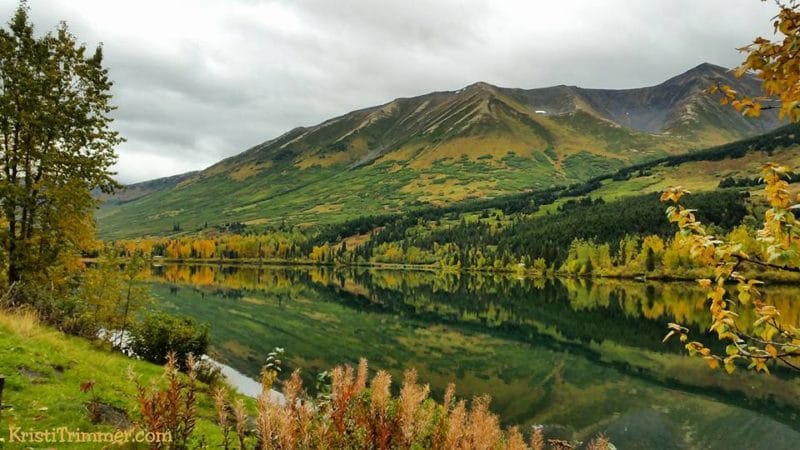 Reasons to Visit Alaska In The Fall:
Auburns, deep reds, rusty oranges, and vibrant yellows...fall colors everywhere!
Visit Denali National Forest
See the Northern Lights
Hiking and biking trails
Marine tours, Fishing, Wildlife viewing
Recommended Places To Stay:
Mount Aurora Lodge - you have a chance to see the Northern Lights here.
Where To Eat: 
If you have food allergies, you'll love her write up about the best places to eat that are allergen free. Check it out here ...it's amazing!!
To Sum It Up: I'm convinced! Visiting Alaska in the fall is a must!!
I am an ocean and beach girl! Love tropical and love the beach! My first choice for vacation is to go to the beach. Mr. Mason does not like the beach...at all. Y'all, I promise we have a lot in common! I fell in love with this travel post from Postcards From The Ridge. Angie gives us 12 reasons to visit Kiawah Island, which is in South Carolina. Personally, her photography sold me.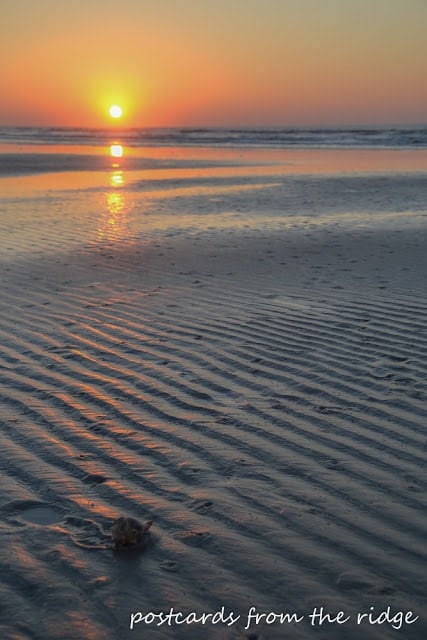 Reasons To Visit Kiawah Island
walk on the beach
dolphin watching
bike riding
photography
kayak tour
Recommended Place To Stay:
 Night Heron Cottage has amazing vacation rentals!
Where To Eat: 
To Sum It Up: I've added this to my list of places to visit. It looks like a peaceful weekend trip away with your loved one!
I am so in love with this post! My family migrated to the states from Scotland (as well as France) and I've been dying to go to Scotland ever since I found this out! Sugar and Soul does an amazing job describing why you need to visit Edinburgh.
Reasons to Visit Edinburgh
guided tours - you lead the way
castles
amazing views
Neist Point Lighthouse
Kilt Rock and Mealt Falls
Recommended Place To Stay:
 Princes Street Suites - luxury at its BEST and so affordable!
Where to Eat:
To Sum It Up: I just emailed my mom this blog post while on the plane and was like OMG...we have to plan the trip! We're so going!!!
Hooray to the state in which I live!! Arizona!! Ok, let's talk about the Grand Canyon. I've visited it twice. But I've never EXPERIENCED the Grand Canyon. There is a difference. Let's look at what Champagne Tastes says about food, hiking and the trails at the Grand Canyon.
Things To Do While At The Grand Canyon:
Hiking (obviously!)
Sit on boulders in the Bright Angel Creek
Walk to the shore of the Colorado River
Recommended Place To Stay:
You're camping outdoors. This blog post has some GREAT tips on how to camp while hiking the Grand Canyon.
Where To Eat: 
All kinds of tips and expert advice on where to eat in the canyon, what kind of food to pack and making sure you pack the right kinds of foods!
To Sum It Up: Ok, I don't know if I'm willing to hike that deep into the Grand Canyon, but I have a lot of friends who hike the canyon that could benefit immensely from this post! This is one of the most comprehensive write ups of the Grand Canyon that I've ever read! A wealth of information!
We're about 3 years out from taking a family trip to Australia. Mr. Mason desperately wants to go here and we are definately taking the kids on this trip. I just want them to be old enough to appreciate the trip since it's a 24 hour flight. We're definately staying at least 2 weeks when we go. Saving Room For Dessert did a fabulous job with this travel post. Let's look at what Tricia recommends:
Things to do while in Australia:
Sydney Opera House
Sailing
Where To Eat:
 Doyles Restaurant
To Sum It Up: Absolutely, 100% . The Mason family will be traveling to Australia! No doubt!
This entire post by Little Sunny Kitchen is about their food review while on vacation in Bali, Indonesia. Because I'm a foodie - I am all over this post! So let's just get right to the point on this one. Sure...it's absolutely gorgeous in Bali, but if you want to eat well while enjoying the scenery, you're going to love this post. Let me tell you why:
Where And What Foods To Eat:
Alchemy Academy  is a Raw Vegan Culinary Education based in Ubud, Bali. There's some amazing food written on this post, but I love the fact that they use real bamboo straws in their drinks! The Turmeric Latte is supposed to be AMAZING!
Kismet - tons of vegetarian and vegan choices at this restaurant and the ambiance...super unique! She recommends you try the garlic chili lime edamame and the halloumi burger.
La Laguna - Canggu - Sunsets ad cocktails!
Kynd Community - Seminyak - this is a health cafe that is 100% vegan. They recommend the anti-cruel platter with the loaded fries.
To Sum It Up: If you like to plan your travels around food, Bali is the place to go! I mean, it's absolutely beautiful in Bali but I'm sold on the food!
Love this post by Stuffed Suitcase. It's the ultimate travel guide for Lisbon, Portugal and it touches on the best travel tips. Gosh - look how absolutely beautiful this is! Portugal is a hidden gem. When you check out this post, pay attention to her table of contents section. It's so super organized by language and currency tips, food and restaurant recommendations, day trip ideas, where they recommend staying and so much more! Let's dive into Portugal...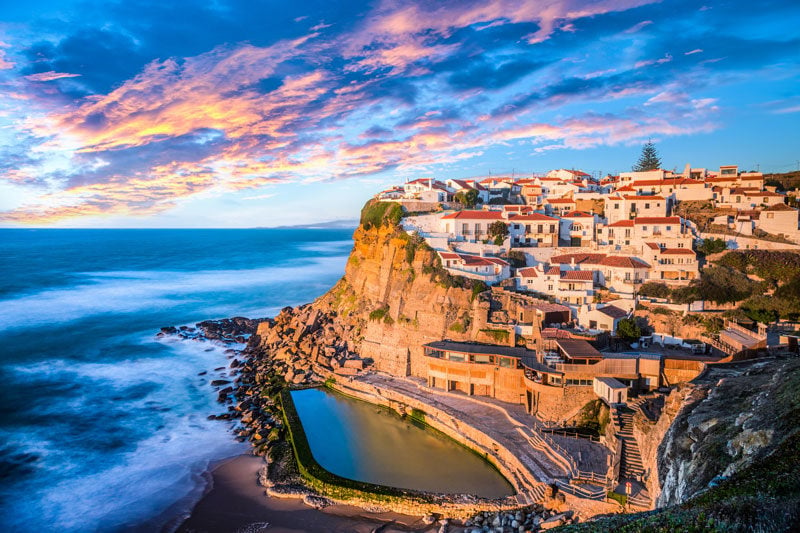 Things To Do While In Lisbon:
Exploring Neighborhoods
Dinner Theatres
Day Trip Ideas
Recommended Place To Stay:
To Sum It Up: Wow...just WOW! I literally just added Lisbon, Portugal to my travel list.
This vacation spot is all about the food and resort which is right up my alley! And I live about 4 hours from there! YEAH me! A breathtakingly gorgeous place to vacation in Palm Desert California is at the Pour House at Bighorn Resort and Spa. Moore Or Less Cooking sold me in their post about why you should stay here. It's all about the luxurious resort with beautiful views and the food! It's like Disney World for adults! Sold!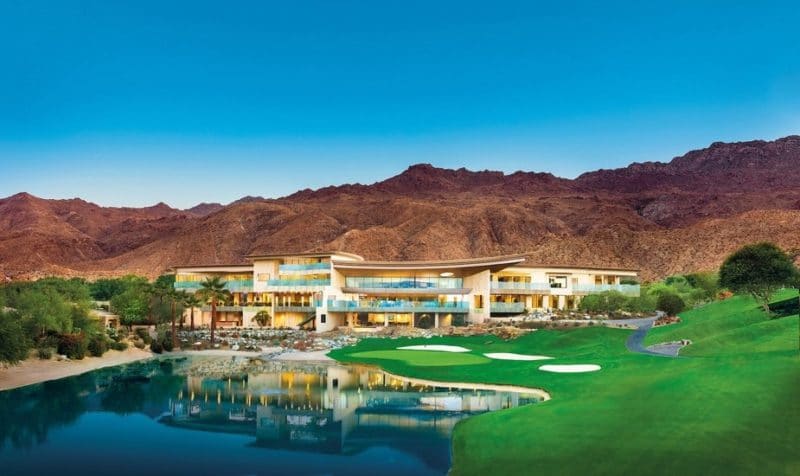 Things And Places To Eat While In Palm Desert:
To Sum It Up: Mr. Mason probably would not love this trip as much as I would, but this sounds like a perfect trip for me and my mom or me and one of my best girlfriends! It's definately on my bucket list now!
Yep, California again. Only a couple of hours from where I live. California is one of my FAVORITE places to travel. SO. MUCH. VARIETY. Depending on where you are, you can ski, swim, hike, fish, shop or surf. But this post from Yummy Mummy Kitchen sold me strictly on the resort. MUST STAY LOCATION. Post Ranch Inn, in Big Sur, CA has the most magnificent views, incredible service, and peaceful surroundings around according to Marina.
Things To Do While In Big Sur:
Driving up Highway 1 to get into Big Sur - beautiful and fun!
Hiking through the Redwood Forest
Observing the deer and wild turkey roaming the property at Post Ranch Inn
To Sum It Up: Mr. Mason and I went to The Biltmore in Asheville, North Carolina for our 10 year wedding anniversary. I'm thinking this would be a really nice 13th wedding anniversary trip. That's coming up in 9 months!! Shhhh....don't mention it to him! Let's let it be a surprise! I'm highly impressed with their packages.
When I read this post, I thought about my kiddos. This entire post from Pint Sized Baker is all about droning over Oahu. Hubby and I have been to Oahu before and it's absolutely stunning, but I would take this trip for the kiddos. I just know my kids would love to drone over the island!
Things To Do In Oahu, Hawaii:
For a few hundred dollars, you can drone and take aerial photos over the island. Look at this one here above.
Get a bird's eye view of scenery and locations you would never be able to catch without a drone. Like this one above...this is the Natatorium War Memorial.
Surfing
Snorkel
Check out locations where some famous movies were made!
To Sum It Up: My kids would love this trip, especially my son. If you like pretty views, photography and droning...this trip is for you!
I love this post from Marcie In Mommyland! This is such a GREAT post if it's your first time traveling to New York City! Great first time tips!
Recommended Place To Stay:
Arlo Soho is a fun place to stay because it's close to so many attractions and fabulous restaurants. These hotel rooms are also pretty spacious. Just take a look!
Avoid staying near Times Square because it can be too noisy.
If you're traveling with the kiddos, stay in or near Brooklyn. It has a lot of family-friendly vibes. Look into The Box House Hotel, or Nu Hotel.
Things To Do In New York City:
Walking Tours
Sightseeing and Guided Tours
Attend a TV Show recording
Broadway Plays
Visit a museum
Things And Places To Eat While In New York City:
To Sum It Up: This is one of my all time favorite travel posts I've ever read! It's filled with so much GREAT advice and things to do. If you're looking for some amazing first time trip tips, you're going to love this post!!
Ok, Your Turn!
I only touched on 13 places and it's a BIG world out there! Tell me...where have you been? Where else should I travel? What destination places are on your travel bucket list? I'd LOVE to hear from you so definately leave me a comment giving me more travel ideas!! My readers also want to know!!
More Travel Ideas
Check out these places I've traveled. Have you ever been to any of these places? Let me know!!
Did you love this post? Were these travel destinations enticing! Have you gone to any of these places I wrote about? If so, leave me a comment and let me and my readers know your experiences! I can't wait to hear from you and your travels!! You can also sign up for my newsletter and FOLLOW ME on FACEBOOK, TWITTER, INSTAGRAM and PINTEREST to see more delicious food I'm creating and fabulous places I'm traveling!