Techniques to master selecting, preparing, and cooking steak
Practical techniques and mouthwatering recipes for the perfect steak.
Find out how easy it can be with this simple, practical steak cookbook! 👩‍🍳👨‍🍳
Know Your Cuts
Learn the characteristics of and ideal cooking methods for various cuts of beef, from flat iron to steak.
Talk Like a Butcher
Learn how to shop for meat, understand different grades, and decipher vocabulary like age-drying and grain fed vs. grass-fed beef.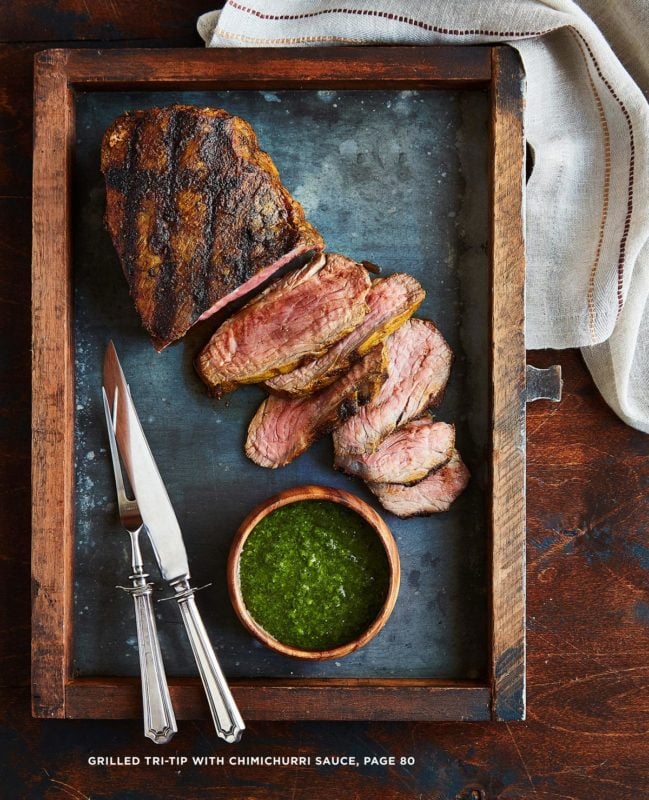 Learn To Cook Great Steak Step-By-Step
This simple guide teaches you the fundamental cooking techniques you need to make a perfect steak at home.
Simply Cooked
Learn about different cuts of beef, get help shopping for meat, find out how to cook to your preferred doneness, and more!
Learn By Doing
Get familiar with stovetop cooking, outdoor grilling, broiling, and other basic skills with the help of simple starter recipes like Garlic-Rosemary Filet Mignon and Deep-Fried Boneless Rib Eye.
Add A Side Dish
Level up with sides and sauces to complement your steak, like White Country Gravy, Oven-Baked Steak Fries, and Brussels Sprout Salad with Bacon and Balsamic-Dijon Vinaigrette.
Understanding the different cuts, characteristics, and grades of meat that will help guide your purchases.
Learn how to prepare the steak for cooking and store it properly before and after it has been cooked.
Tips to make the best seasonings, how to marinate meat, learn how to brine meat, and scoring steak!
The ins-and-outs of grilling, pan-searing, reverse searing, sauteing, and broiling.

Clear instructions and 65 flavorful recipes help you learn and apply fundamental techniques like searing, smoking, sous vide, and even deep-frying to achieve the perfect steak.
Brush up on seasoning and marinating, and find out how to cook to your preferred level of doneness.
The simple, satisfying starter recipes in this steak cookbook teach you skills like outdoor grilling, stovetop cooking, and broiling. Then, impress your friends and family with a wide range of additional recipes, including sides and sauces to complement your steak creations.
Order Your Copy
Don't have your copy of my latest cookbook yet? How To Cook Steak is officially out now, at Amazon, Target, Barnes and Noble, and Walmart! Or, you can always get a copy directly from me!
Order Direct from The Author
To receive a signed copy of the cookbook, please fill out the form below.
Where to Buy