Hi! I'm Amanda, the founder and creator behind Recipes Worth Repeating! Simply put, I focus on creating delicious recipes for every family and every budget.
How I Got Started
I currently live in sunny Gilbert, Arizona, but I was born and raised just outside Nashville, Tennessee, where cooking was a staple in our household. With my father being gifted at baking, and my mother a cook, I learned at an early age the benefits of creating great-tasting and convenient meals.
Cooking was a family affair when I was young and I grew up working in restaurants in my teens and early 20's. That is what primarily helped me appreciate the benefits of creating your own recipes and cooking meals at home.
Cooking and preparing food is becoming a fading art and I'm determined to do my part in keeping it alive! I love creating the most amazingly delicious recipes so they can be passed down from generation to generation.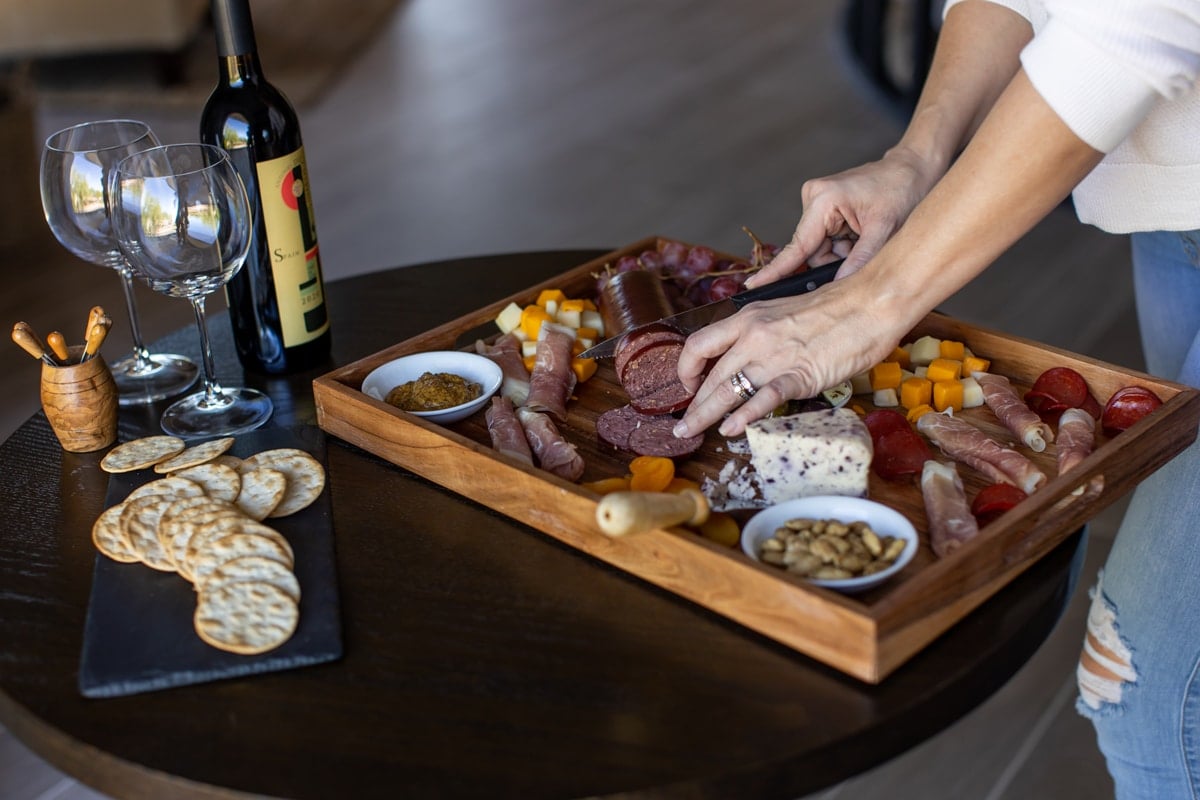 ---
What You'll Find On Recipes Worth Repeating

📌 I believe that food is the universal language, one that I love to teach to both seasoned cooks and beginners. I aim to teach cooking in a way that benefits the whole family.

📌 The majority of recipes you will find on my site are my own original creations. They are easy to create with step-by-step instructions which are perfect for beginners and pros alike.

📌 A lot of the recipes are both healthy and budget-friendly, making them the perfect solution when you don't want to eat out. You'll also find high-quality photos of the featured dishes, video content to help convey recipe instructions, and a wealth of material to help you become the best cook under your roof!
---
Creating delicious new recipes, still photography, and video content for Recipes Worth Repeating is the driving force behind what keeps my readers coming back for more recipes time and time again.
Swing in and try cooking up some of my delicious creations and I promise you'll see why the recipes I create are absolutely worth repeating!
Where You Can Find Me
My recipes have been featured in multiple magazines, Phoenix New Times, MSN, Taste of Home, Wayfair, SheKnows.com, BravoTV.com, and PureWow.
Cookbooks
The first book I wrote and developed is called 'Smoking Meat Made Easy'. This cookbook features all the essential info you need to get started, along with 65 delicious recipes for smoked beef, pork, poultry, fish, and even sauces, sides, rubs, and marinades! I'm SO proud of it!
I published a 2nd book called 'How To Cook Steak'. This cookbook features techniques to master selecting, preparing, and cooking steak! It includes clear instructions and 65 flavorful recipes help you learn and apply fundamental techniques like searing, smoking, sous vide, and even deep-frying to achieve the perfect steak.
My cookbooks can be found on Amazon.com, Barnes and Noble, and other book retailers.
---
See Some Of My Top Recipes