This one is yummy!  I grabbed this one from SparkPeople.  This one is great for lunch or a light snack.  It's similar to PF Chang's lettuce wraps but it's made with lean ground beef.  Greg and I love this one!  It's Gluten free and really high in protein!  This is a great one to store the leftovers in the fridge and eat on for a couple of days!  Enjoy!
Ingredients:
2 lbs extra lean ground beef
1 tsp olive oil
1 red bell pepper, diced
1 cup celery, chopped
½ cup sliced water chestnuts
1 cup green onions
1 ½ Tablespoons fresh ginger root, finely grated
3 cloves garlic
2 tablespoons soy sauce (use Gluten Free Soy Sauce if you are gluten free)
½ tsp red pepper flakes
⅔ cups hoisin sauce
¼ cup sliced almonds
Head of your favorite lettuce (butter, iceburg, Romaine, ect)
Directions:
Sauté bell peppers and celery in oil for 2 min.

 

Add ground beef, green onions, ginger, red pepper flakes, garlic and water chestnuts.

 

Stir while cooking for 8 to 10 min, until beef is no longer pink.

 

Add soy sauce, hoisin sauce and almonds.

 

Heat thoroughly for 1 minute.

 

Place 1/16 of beef mixture into each lettuce leaf.

 

Roll up tightly and serve immediately.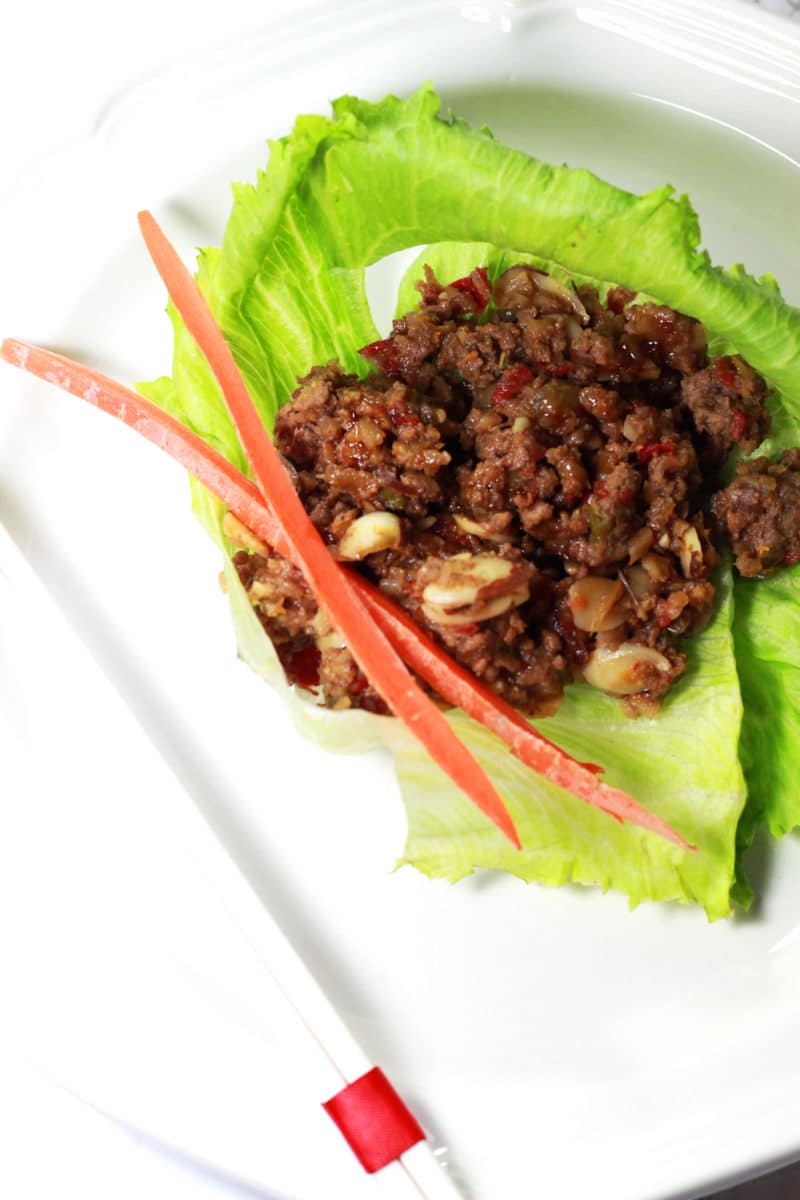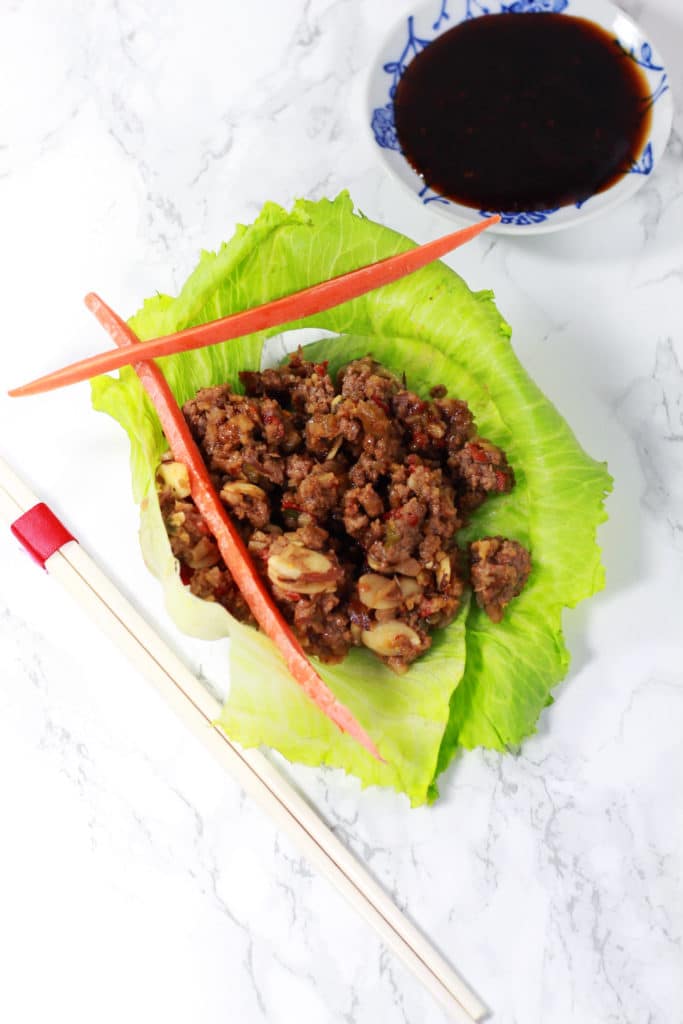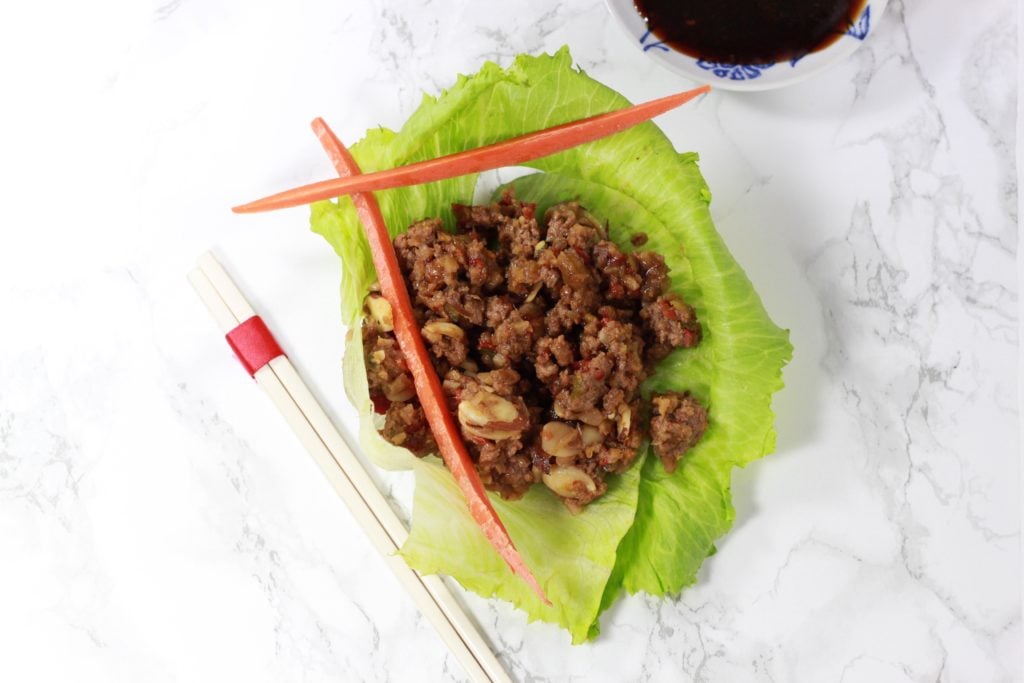 Calories 179.9, Fat 11.1g, carbs 7.7g, Protein 12g