Beautiful custom cakes featuring some of the most talented cake designers! And guess what? I've got some tips and tricks on how YOU can learn to make your own custom cakes!
My wedding cake was lopsided. Not lopsided like the gorgeous Alice in Wonderland cake above...no. This type of lopsided cake looks amazing! It's supposed to be lopsided! But my 3 layer wedding cake was not supposed to be leaning! It literally was crooked and looked like it was going to fall over. I don't even remember what flavor it was but I skimped on my wedding cake. Do me a favor...don't do that when you get married. Get a professional to make your custom cake.
I've always wanted to make beautiful designer cakes. But let's be honest, it's not my talent and I'm not good at cake decorating...like not at all! Don't get me wrong though...I can make food look out of this world like I did here with my Garlic Basil Chicken Pasta with Alfredo Sauce and my Garlic Mayo Chicken Baguettes with Gruyère but ya'll, I'm not a cake decorator....well, not yet at least!
But I'm inspired!
And no, it's not because my wedding cake was lopsided! Well, ok...maybe a little....
Meet my friend Lenneke Lyon. Lenneke and I have been friends since the 6th grade and we graduated from high school together. Lenneke created this amazing Alice in Wonderland cake and these cupcakes. Pure talent...let me tell you. She's an artist and she always has been.
Lenneke owns Cedar City Cakes in the greater Nashville area in Tennessee. She creates the most beautiful cakes and sweet treats! I've always adored her talent. Like these Lucky Pops! Perfect for St. Patrick's Day!
Lenneke posted an article a couple of weeks ago that caught my attention called, "Why Are Wedding Cakes So Expensive". After I read it I thought oh my goodness...YES! This article nails everything about what's involved and what it takes to be a cake designer who creates beautiful custom cakes! Do you know what's entailed in making custom cakes? It mirrors the same concepts that I talk about in my "Why Is Photography So Expensive"post.
Cake designers are artists. They provide a tailored service with the quality and finish of the product that is top notch. And I agree with her article, I feel people should be educated about the true value of art.
So I've decided to showcase some of my friend's work, as well as some other incredibly talented cake designers. I'm bringing their talent to you so that hopefully after reading this article you'll be inspired and educated enough to hire the right cake designer to make the custom cake you need for your special events like weddings, birthday parties, anniversaries and all other events in your life you want to celebrate! Or heck...be inspired to make one yourself! Let me show you what I mean...
Credit for all the cakes above go out to Lenneke! If you're in the Nashville area, check her out and tell her Amanda from Recipes Worth Repeating sent you! She's beautifully talented and I can speak to this first hand. I was in her art class in high school! I watched her draw!
This pink beauty has layers of chocolate cake, brushed with raspberry syrup, homemade chocolate whipped cream and covered with hand painted "watercolor" fondant. Mira inspires me in her post because she made this cake for herself for her birthday. She calls her cakes "crafts". And she says she doesn't have the skill to make designer cakes (could have fooled me), but she watches youtube tutorials and create stuff like this.
And ya'll THAT inspires me! Because if I can make pretty food, I have a shot at making pretty cakes! Especially since she put the youtube tutorial links she follows in her post! Thanks, Mira! Now I have hope!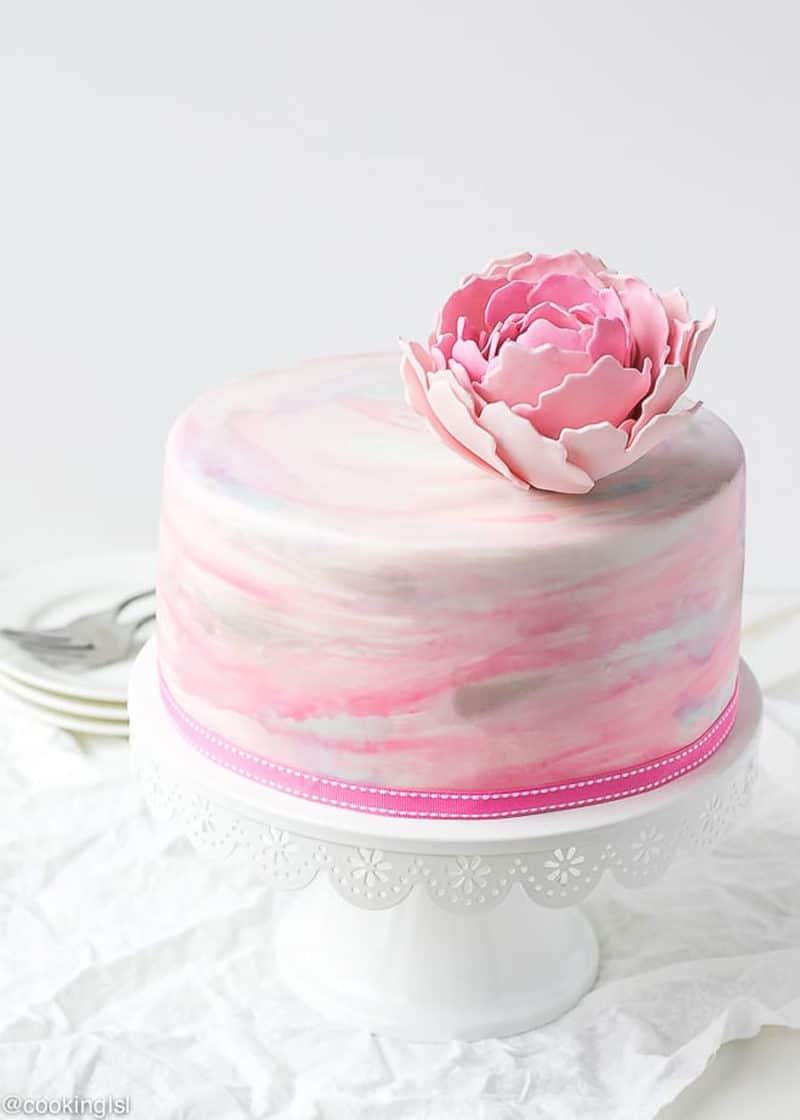 My daughter brought this cake to my attention. She watches cake making youtube videos all the time and told me the other day she can make this cake. I'm like, ok...really? You can make this? Well, according to the post, I actually think my 10 year old CAN make this cake! It's all about inspiration and passion and my child has both!
First, you'll make the cake and put on the fondant and let it dry. Then all you do is pick an image, trace it and then start painting with edible paint! It's like paint by number, but on fondant! Check out the details on Sweetness & Bite's website but I'm sold...I know my 10 year old can make this cake. So exciting!
I could eat a piece of this cake right now and be just fine! This gorgeous beauty is made with a homemade walnut flour and all-purpose. Beautiful, isn't it? And I think I might be able to pull off making a cake like this. I'm still intimidated but I'm inspired by this cake!
This one is super moist because she uses honey. And it can be made gluten free which REALLY makes me want to try making this bad boy. The frosting is a mascarpone cheese buttercream based with fig jam. Drizzle on that caramel and you have a beautiful custom cake!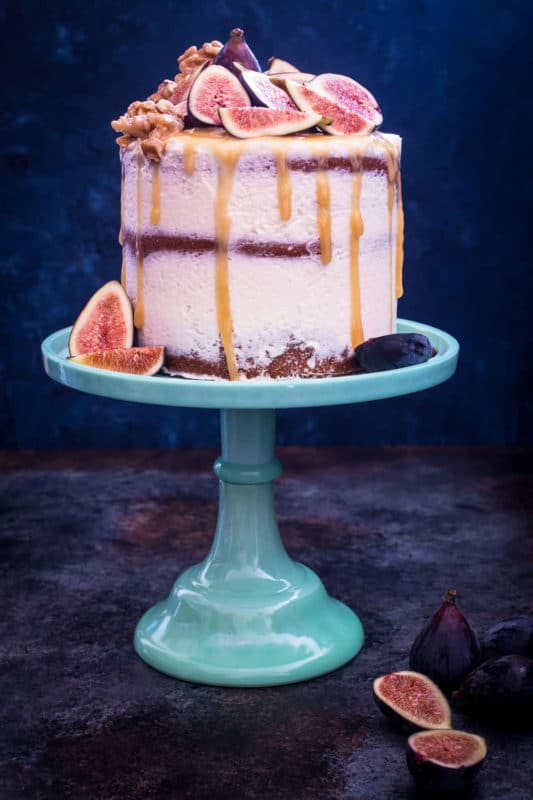 Fondant Easter Chick Mini Cake - Feeding Gluten Free
Easter is right around the corner and who can resist this adorable mini cake!! And it's gluten free!! And it's fondant! And this was Jen's first go at making a cake with Fondant! How inspiring! It turned out beautiful!
Jen brings up a good point about making cakes. Note this is a mini cake...so this is more doable for someone like me who wants to try and make a custom cake. All these other custom cakes are so darn big and it's intimidating for newbies! But this cute little mini Easter cake is not intimidating at all! I can easily see myself making this as my first custom cake! How inspiring!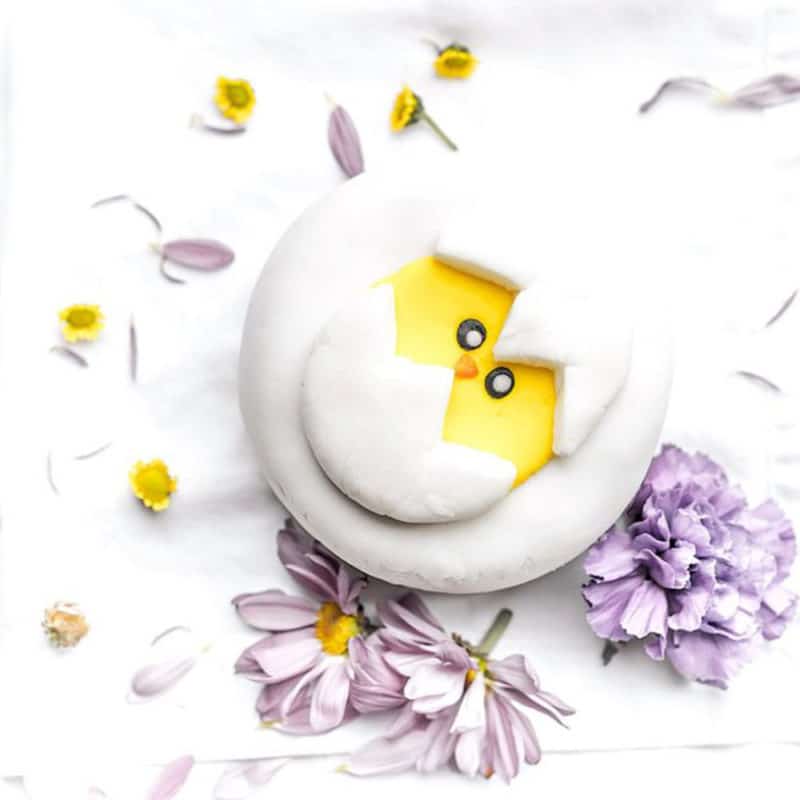 A work of art here guys...wow on this one! This custom cake is almost too pretty to eat...almost. But man, do I want to eat this cake right now! Olivia swears in her write up that this is one of the easiest cakes you will make. Hmmmm....this doesn't look easy to make. It looks perfectly crafted...something I'm not sure I can pull off!
But she says it looks fancier than it is. She says the chocolate bark is actually dead easy to make. Ok, so FINE! I'm now inspired to make this cake! Gosh this one looks so amazing and now I can't wait to make this beautiful custom cake!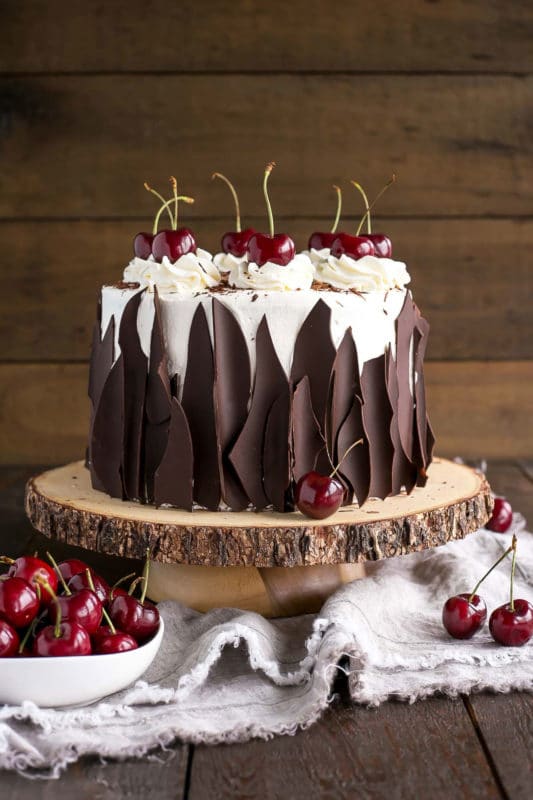 If you've ever wanted to know what a decadent cake looks like, it's this one right here. And I'm not gonna lie...this one is advanced. Meaning I don't think I can pull this off since I've never really made a custom cake before. But - if you need a challenge and you're looking to make a more advanced cake...this is the cake for you! And there is hope because Ashlee Marie provides a video on how to make this beauty! Definitely check out Ashlee's website. She has some amazing recipes on her site and some beautiful desserts! Inspiring, for sure! So much talent!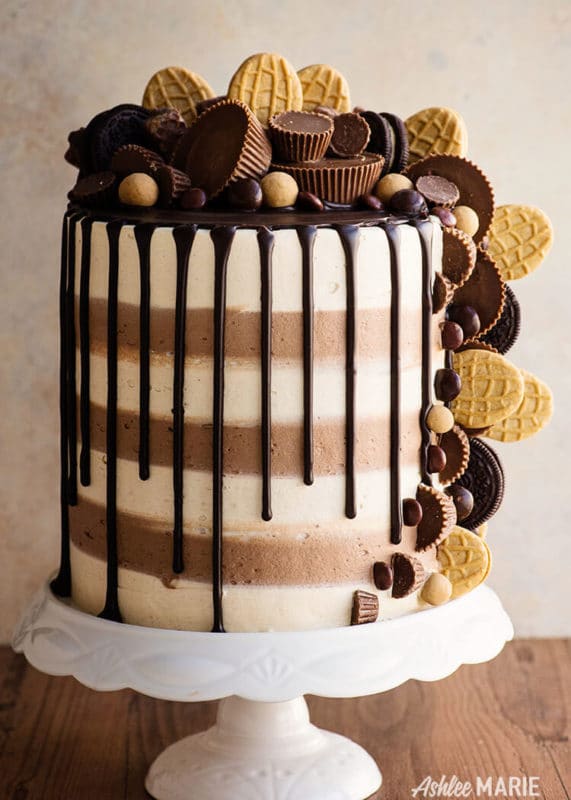 Shout out goes to Veena Azmanov for having an entire section on her website about cake tutorials! And guess what? She has video tutorials, too! I chose her Donut Cake to feature because...well, it's cute and my kids would love it! Veena has a lot of different cake on her site and a lot of them are tied to a tutorial so you pick your favorite to make!
I can tell you this...reading her blog and watching her tutorial video has me feeling a lot less intimidated, that's for sure! She also has cupcake, cookie and sugar model tutorials! If you're wanting to learn more about making and decorating custom cakes, you'll love Veena's blog so follow her!
Oh! And we can't forget Christina Cucina! She also has a wonderful cake decorating tutorial for the decorating and piping challenged (that's me!!) that you're guaranteed to love! Gosh - what amazing insight she gives! I mean...she competed in the Scottish Baking Awards Competition! I definately want to learn from her!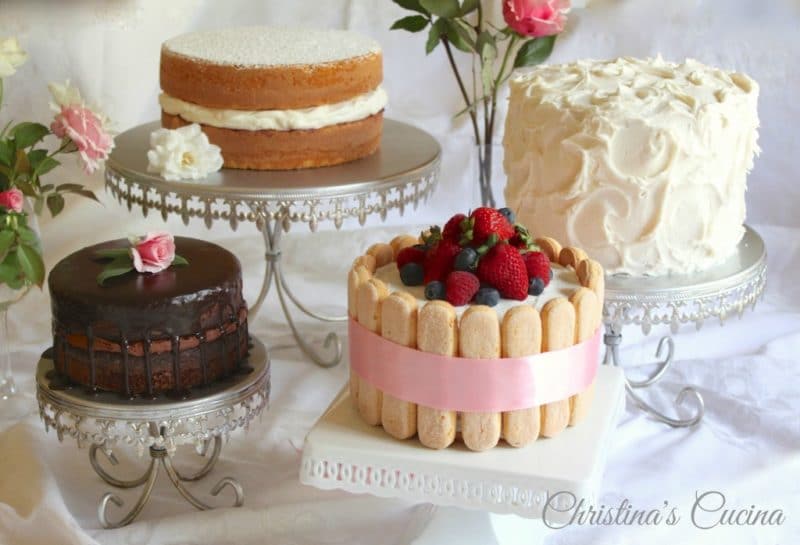 I don't know about you but I'm DEFINITELY more inspired and less scared now than I was at the beginning of this post! I feel like I know more about how to design a cake! I'm ready to jump in and learn how to make some of these yummy custom cakes! They may not look as beautiful as some of these I featured the first go around and I'm definately not a cake designer but hey, we all have to start somewhere!
I'll be sure to do a post on my first custom cake so everyone can see how it turns out! Wish me luck guys!
Tell me...which one of these custom cakes inspires YOU to get out of your comfort zone and attempt to make? I'd LOVE to hear which cake you plan to try so leave me a comment and let me know how it goes!
Until then...happy custom cake making!
Did you love this post? Make sure you share it to your favorite CAKES, DESSERT and SWEETS board on PINTEREST!!