I was introduced to this yummy salad by one of our neighbors. My friend Heather shares some amazing recipes and here is another. Her husband actually made this one night while we were over grilling steaks and as I watched him make it, I was like....what the heck are you making?!?! It was not overly appealing and the ingredients were ones I probably would not have put together...ever. He explained to me that what he was making is called a Firehouse Salad. One night, a group of firemen at the fire station ran out of meal ideas and didn't feel like going to the store, so they grabbed what food was in the firehouse and started putting them together...and that is how the Firehouse Salad came into existence. So don't be turned away by the ingredients...my friend told me to try a bite once he finished making it. Oh WOW is all I have to say! It was SO good and so different. I was very shocked!
This type of salad pairs really well with burgers, steak or BBQ. It is also a Gluten Free salad! My husband begs me all the time to make this salad. Let's put it this way...one night, he grabbed the entire bowl, picked up his fork and went at it. Yes..it's that good, I promise!
We make this salad for neighborhood get-togethers and BBQs and everyone we have introduced it to loves it.
Happy Eats!
Ingredients
1 head Iceberg Lettuce
½ block of Sharp Cheddar Cheese
1 can of Ranch Style Beans
¼ cup Catalina Dressing
1 bag Fritos Lays Corn Chips
Directions
Cut the head of iceberg lettuce into bite-size pieces and thoroughly wash. I use a salad spinner to ensure the lettuce is dry. Move washed lettuce to a big mixing bowl.
Take ½ block of Sharp Cheddar Cheese and shred it with a cheese grater or a food processer. Add to the mixing bowl with the lettuce.
Take the can of Ranch Style Beans and pour on top of the cheese and lettuce. Do not drain the beans all the way...you want the juice in the salad. I typically just drain the juice from the very top.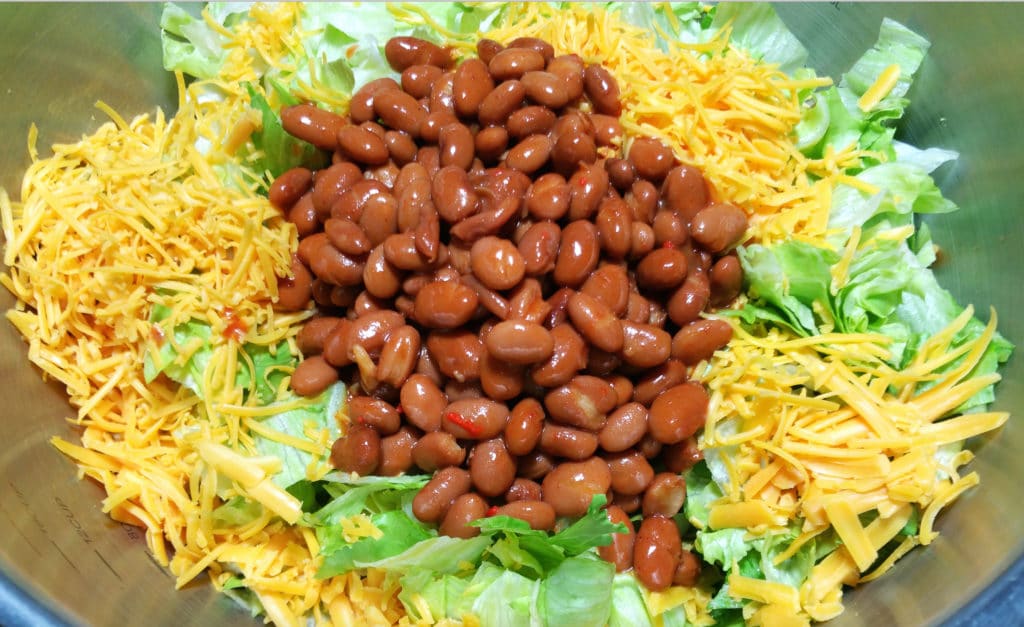 Take about ¼ cup of Catalina dressing and pour into the mixing bowl and start to toss the salad. Feel free to add more Catalina Dressing if you like more dressing in your salad.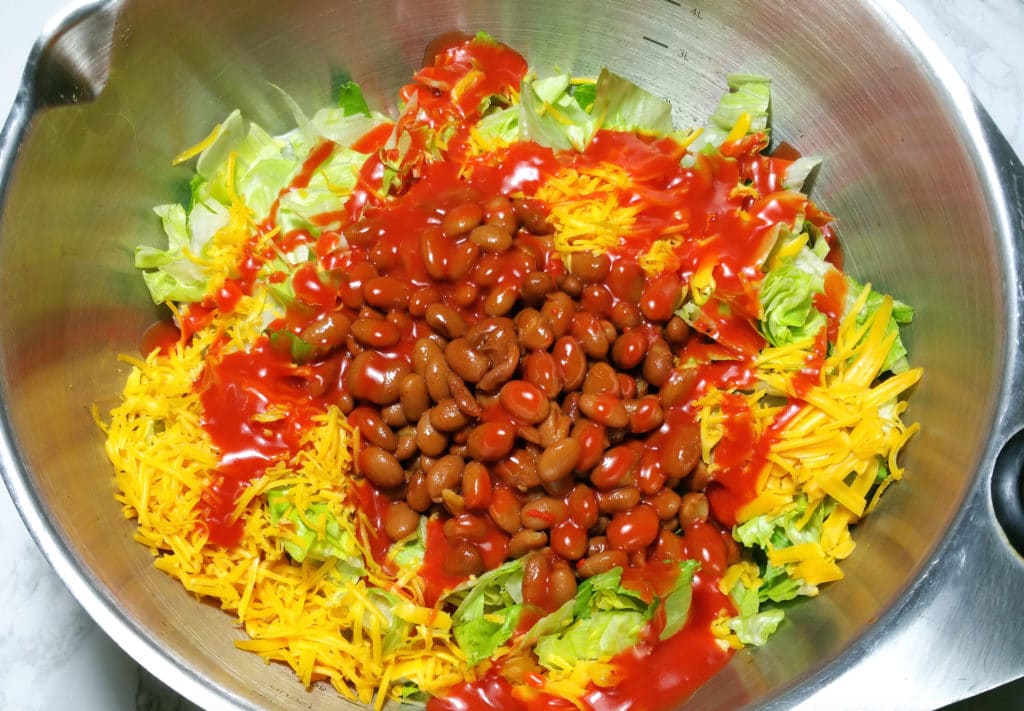 Take the bag of Frito Lays Corn Chips and add to the salad.
Mix well and serve.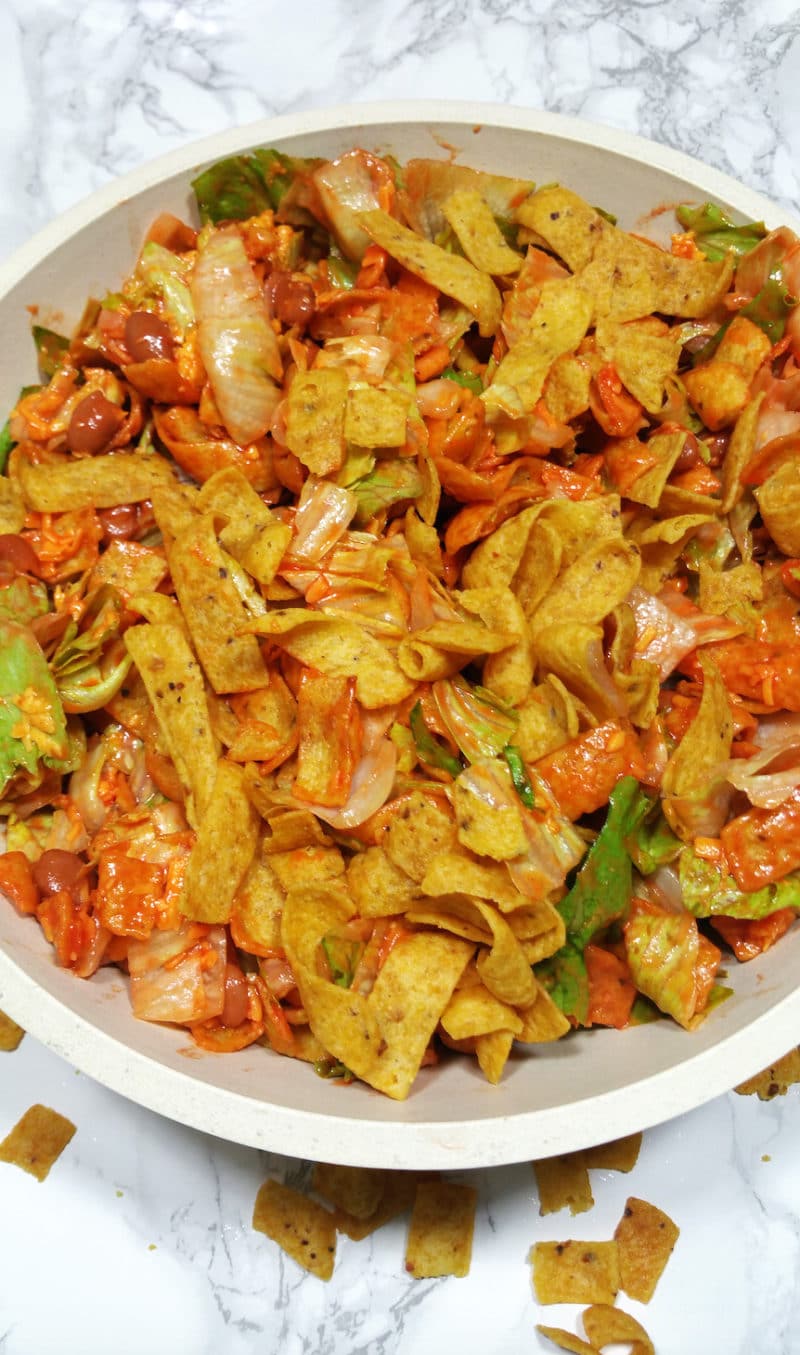 Recipe source: inspired by: Heather Huberich