18 Memorial Day MUST have meals + easy dinner ideas to use up all those leftovers! From steak salad to chicken quesadillas, here's how to use up all the leftovers from your cookout for the most delicious leftover recipes you'll ever taste!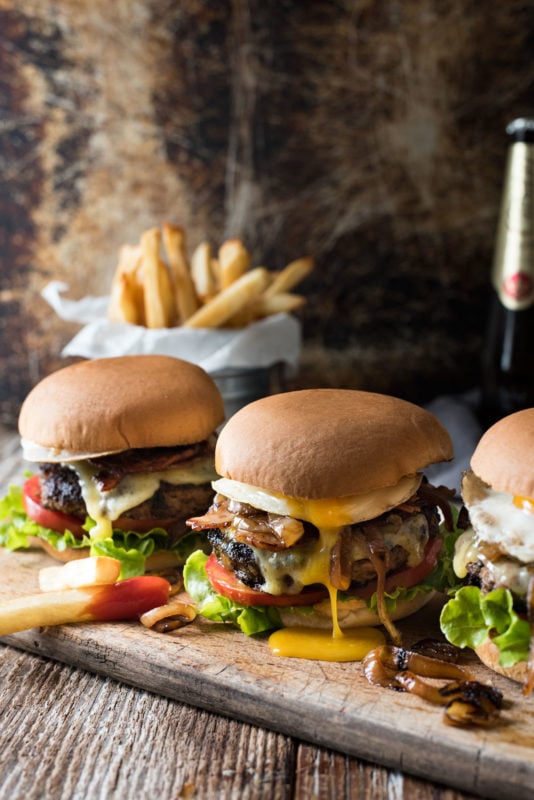 It's that time of year again...Memorial Day Weekend!!! FINALLY... a 3 day weekend! I could use some downtime and a little R&R. So tell me...because I'm DYING to know...what do you guys do to celebrate Memorial Day?
I BBQ and make a lot of smoker recipes. I'm talking Smoked Brisket, Applewood Smoked Chicken, tri tip, baby back ribs, and so much more! With all that wonderful food, we have a lot of leftovers! And with leftovers comes a lot of new leftover recipe creations! And I love leftovers!
So here's how this post is going to work. First, I'm going to give you 18 Memorial Day must have meals and then we're going to talk about what leftover recipes you can make with the yummy leftover food because it would be a SHAME to let it go to waste!
So here we go...Memorial Day Foods + Leftover Recipes.
Memorial Day Recipes
Regardless of what your plans are, I'm going to share with you 18 Memorial Day must have foods that will help you create your menu. All 18 are listed in detail here, 18 Memorial Day Must Have Recipes, but let's highlight a couple of my FAVORITES to make your mouth water just a little bit!
We'll start with these Memphis Style Ribs! Summers holidays are filled with ribs. Tender and delicious, this Memphis-style barbecue pork ribs recipe is made with a pomegranate vinegar and a savory dry rub.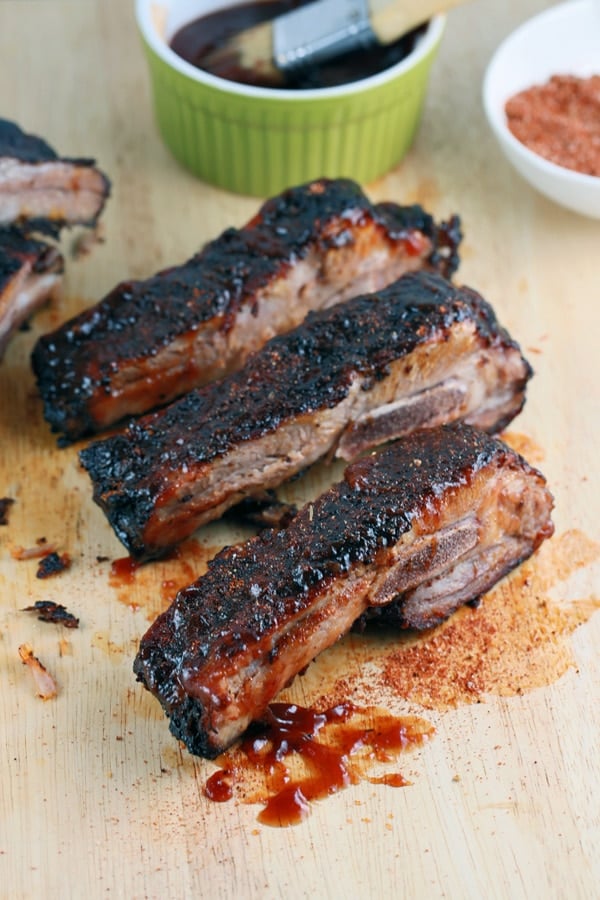 Hello summer!! It's just not summer without watermelon and blackberries and this Watermelon & Blackberry Fruit Salad is refreshing, cool, and light! Add some fresh mint and you're ready to dive in!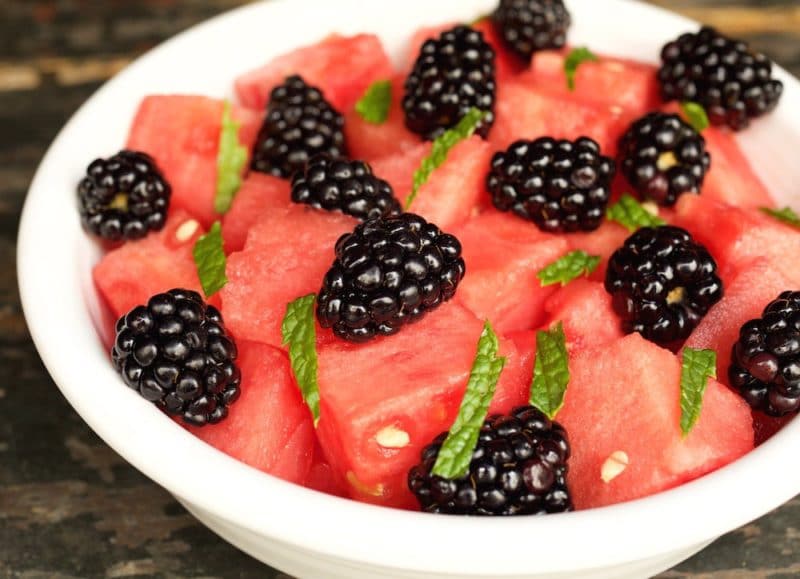 To finish things off because it's so hot outside, you need a sweet dessert to keep cool. There's no better way to cool down than having ice cream! Take it to the next level...this Cheesecake Ice Cream With Cherry & Blueberry Compote is RIDICULOUSLY unbelievable...I mean really. You. Have. No. Idea. DELISH!!
Memorial Day Leftover Recipes
Whether it's a holiday like Memorial Day, July 4th, Labor Day, or just a family get together, you're bound to have a TON of leftovers. It just comes with the territory. I hate wasting good food so I like to get creative with my leftovers to turn all that food into AMAZINGLY delicious meals. I promise, no one will know you are using leftovers!
Do you have leftover steak from your Memorial Day BBQ? If so, you're going to love this California Steak Salad with Chimichurri Dressing! This steak salad is fresh and light and super high in protein! You'll love how easy and delicious this steak salad recipe is!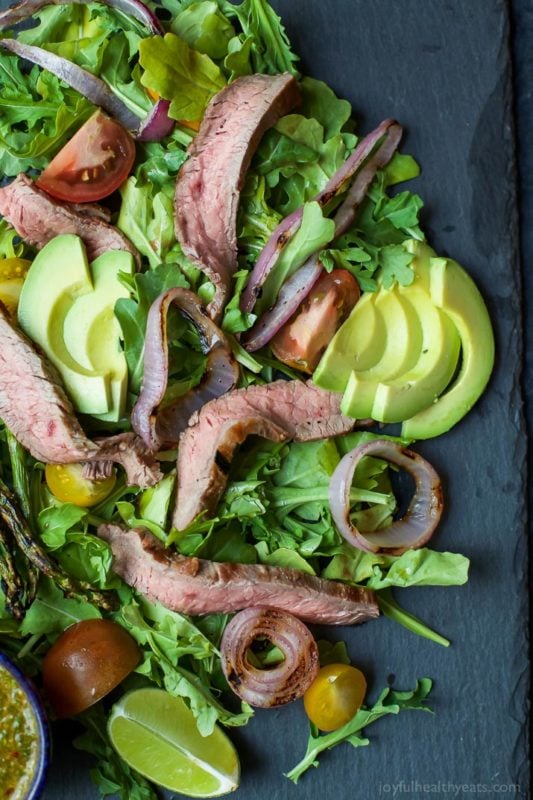 If you have a lot of leftover chicken, try making these Quick and Easy Leftover Chicken Quesadillas! This chicken and cheese quesadilla makes for the perfect dinner when you need to use up all that leftover chicken.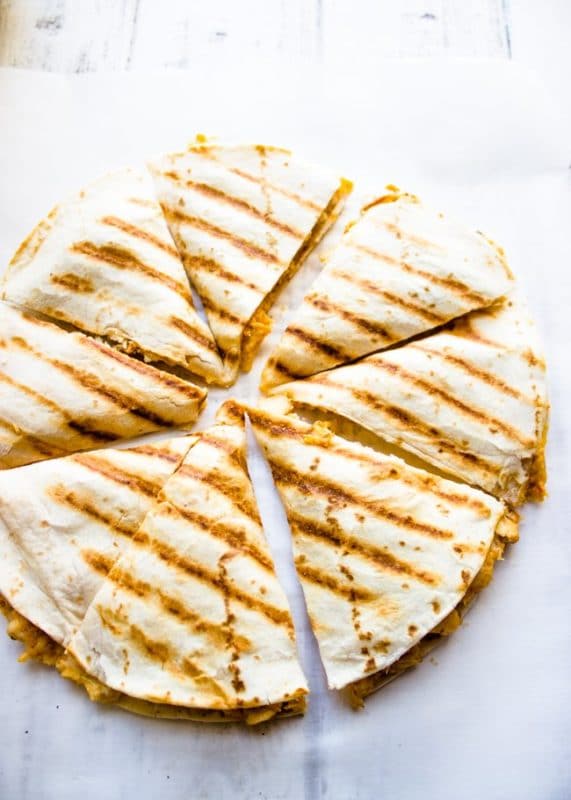 Another leftover chicken recipe you can make is this Quick & Easy Chicken Pesto Pasta Recipe. Pasta is easy and fast, so why not use some of that leftover chicken in this pasta dish? It's full of flavor and so super yummy!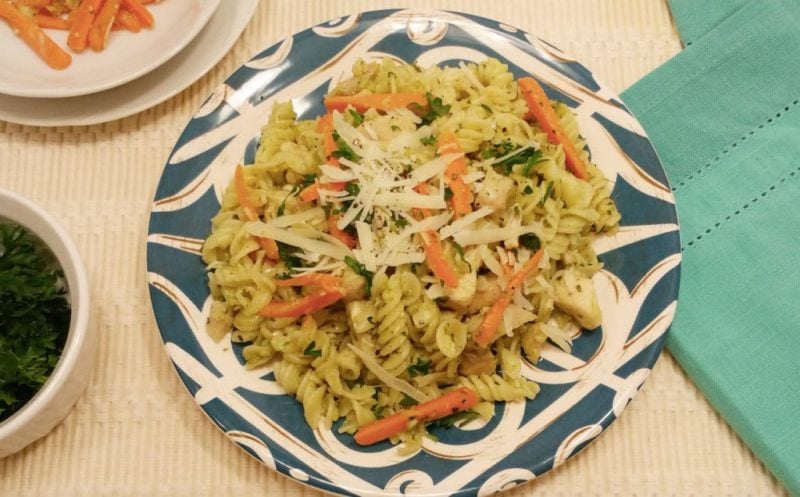 Burgers....I LOVE a good burger and ya'll, this Loaded Beef Hamburger is ridiculously fantastic! This cheeseburger is juicy and full of flavor. And to top it off, literally, you have to check out this recipe for Gluten Free Hamburger Buns. If you've never made your own hamburger buns, it's worth doing.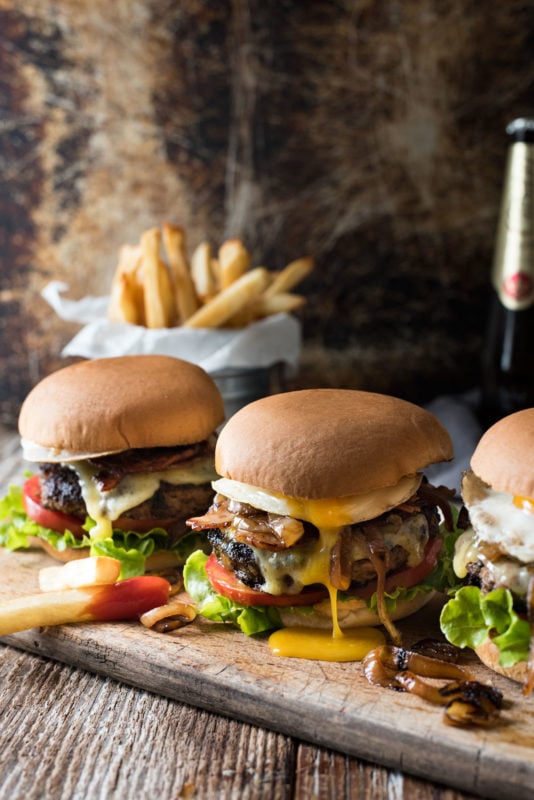 I hope your Memorial Day, and the days after, are filled with wonderful tasting foods! You're going to enjoy these because every single one of them are absolutely worth repeating.