Whether you follow the keto diet or not, you're going to love these delicious low-carb recipes! From pizza to soup to pancakes to brownies…I've got 21 of the easiest keto recipes I just know you're going to love! And you guessed it…they are all gluten free!
I'm starting the year off exactly like I ended it… busy busy busy. Competitive dance, club sports and travel…it never stops. But I'm not complaining, no. I'm loving every single second of it! People ask me all the time how I keep everything so organized and balanced.
HA!
If they only knew that I don't have it 100% together!
But there is one thing I consistently do to keep organized and that is putting together our weekly meal plan. Every weekend I sit down and I make our dinner menu for the week. I post the menu on the bulletin board in the kitchen. That way everyone knows what's for dinner each night and no one is wondering (or bugging me) what are we going to eat tonight!?!?
Finding recipes is a HUGE part of my meal planning process. Recently, I've been making a lot of keto recipes. They fit into my daily macros so hey, why not venture out into the keto world a little bit more?! And let me tell you…I'm LOVING the recipes we are trying!
Like…for real.
Falling in love!
I've put together 21 easy keto recipes and I'm going to tell you why you need to make every single one. So let's jump into these delicious, mouthwatering, super easy, SCRUMPTIOUS recipes!
Also known as "Keto balls".  Here's what I'm loving about these meatballs:
You make them in the Instant Pot. SUPER convenient.
Low carb – only 5g net carbs per serving.
Gluten free.
Paleo.
They can be frozen – can we say make ahead freezer meal?!?
Weight Watchers points associated to these scrumptious balls.
Bintu over at Recipes From A Pantry also gives you step-by-step instructions and pictures on how to make these keto meatballs. Loving the expert tips! Perfect for lunch, dinner or for a snack!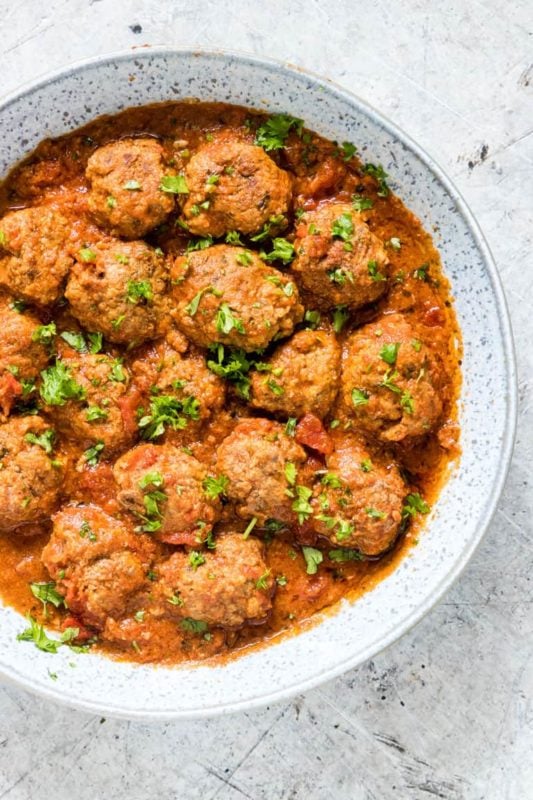 We're talking low carb, super simple and only 4 ingredients to make this pizza casserole! Riced cauliflower, shredded mozzarella cheese, Italian seasoning and pepperoni slices. Jasmine over at Stylish Cravings has created a recipe to satisfy my pizza craving in a more healthy way! Next time you crave pizza, make this Pizza Casserole instead!
This recipe reminds me of so many meals I used to eat as a girl growing up in the south. Only this version is low carb, simple and effortless! Only takes 25 minutes to make and it's low in calories!
I sub out zucchini noodles for pasta noodles all the time! Loving the versatility this dish brings:
It's gluten free.
It can be made vegan.
High protein.
Only takes 20 minutes to make!
Paleo, Whole 30 and Keto friendly. And…it's naturally gluten and dairy free! Perfect for breakfast, but really any meal if you ask me! 10 minute prep time and 8 minute cook time!
Keto free AND gluten free! These pancakes only call for 5 ingredients and are made with cream cheese and almond flour. Absolutely DELISH!
A quick appetizer that is gluten free, grain free vegetarian & low carb. If you love a good caprese salad, you're going to love this dish! And you can make this one in a crock-pot!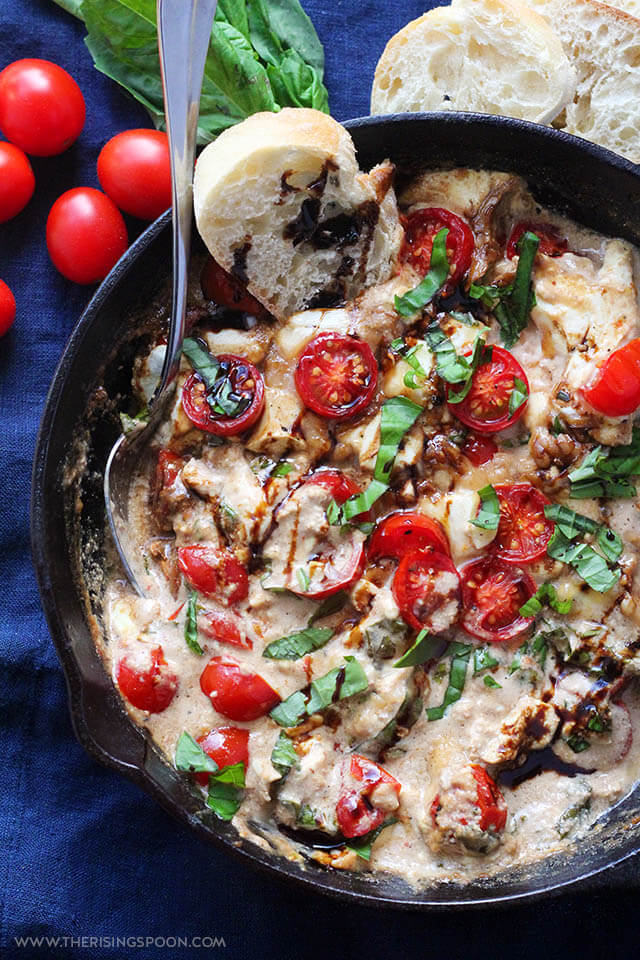 Cheese? Check!
Bacon? Check!
Nachos? CHECK!
You're going to LOVE these Keto Cheese Bacon Nachos!! Video tutorial on this one and it's so easy and fast to make! My new all time favorite!!
Finally…a blueberry muffin I can eat! Gluten free, keto and paleo! Only 6 grams of carbs per muffin!
Another Instant Pot meal…YAY!! My Instant Pot has been a game changer. But this recipe though!! It's gluten free, keto, and low carb. If you like Panera Bread's Broccoli Cheese Soup…you're going to love this on!
I think I've found the PERFECT waffle. These waffles are made with a combination of zucchini and yellow squash. They follow the SCD, Paleo, Whole30, and Keto diets. They're gluten free, grain free, and dairy free! You can even freeze these for later! YAY to another freezer meal!
These are my go to keto-friendly breakfast and snack. Only 5 grams of carbs per serving! And they are gluten free!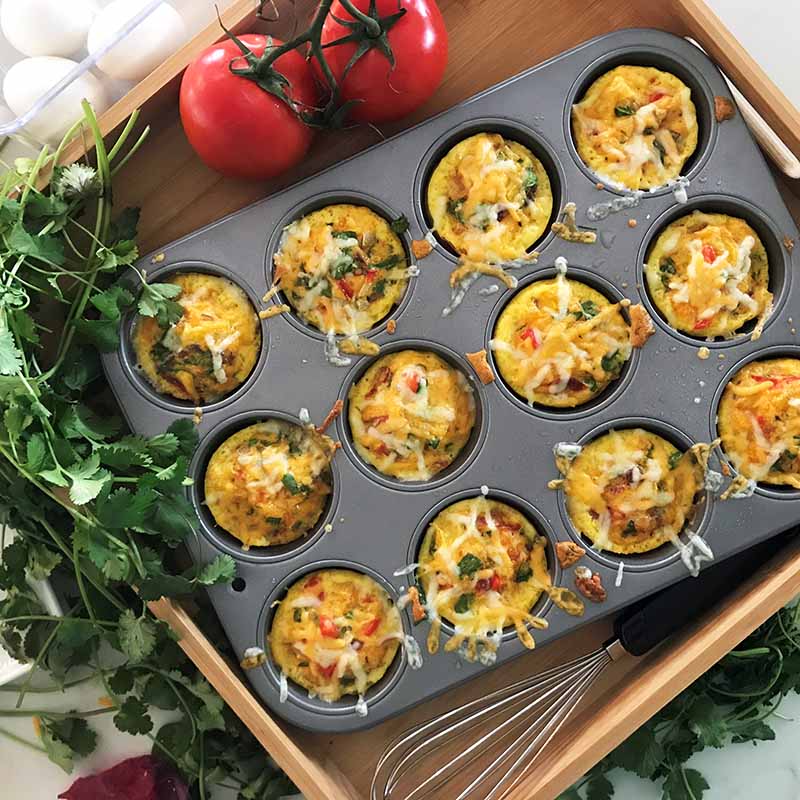 These are SO much healthier than a bag of chips!! Made with only 4 ingredients! And…there's a quick video to show you how EASY these are to make!
A 4 ingredient pizza crust! Where are all of my pizza lovers? This recipe is for YOU! You can top this keto and gluten free crust with your favorite sauce and toppings! Crust is made out of shredded chicken!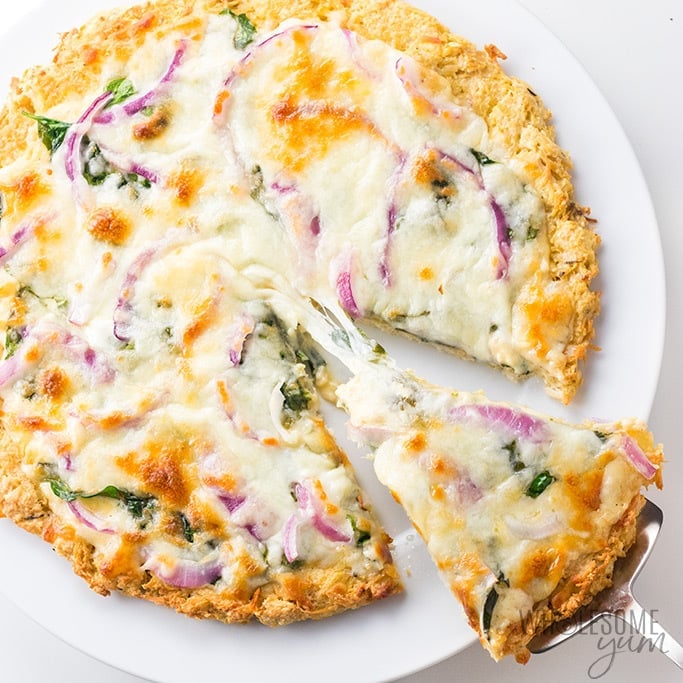 Also known as Sous Vide Eggs, these yummy little keto snacks are made in the Instant Pot! Eggs, bacon, cheese and basil make up these bites that you can eat for breakfast or as a snack! Perfect little freezer meal, too!
Gluten free and guiltless! That's how I describe these Cheesecake Brownies! Perfect way to satisfy my sweet tooth!
A low carb lasagna for meat lovers! No noodles! Who's tried a Meatza sauce? You'll need to check out this recipe to get the scoop on how to make it! SO DELISH!
A breakfast casserole that is vegetarian, paleo, low-carb, dairy free and gluten free. Super healthy and so pretty!! We're talking fresh spinach, avocado, broccoli, tomatoes and eggplant!
Loving this zoodle dish and it's keto, vegetarian and gluten free! Halloumi Cheese is super versatile so check out the different ways to make this dish!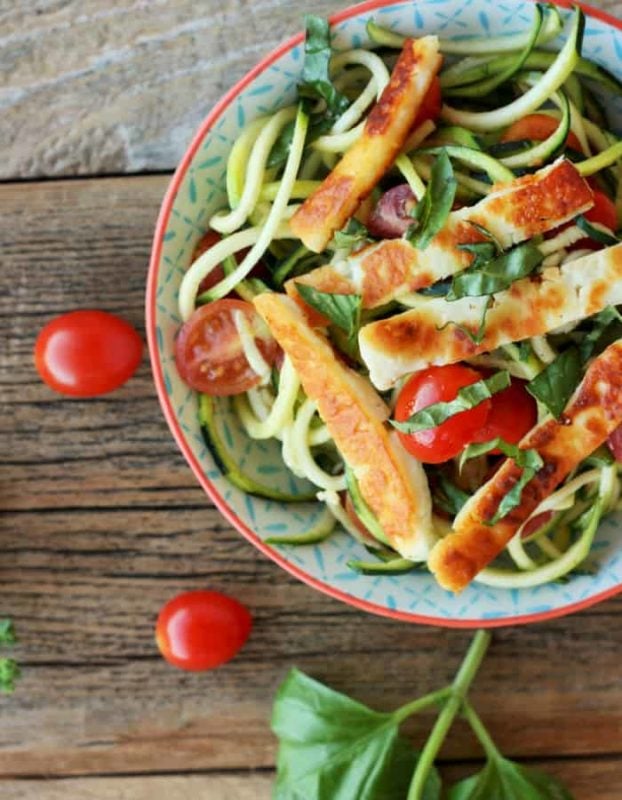 Made with sour cream and only 2 net carbs each! Gluten free and so EASY to make!
With only 5 ingredients, this recipe is both healthy and versatile! There is a make ahead option and this one is gluten free and keto friendly! Loving the dill in this recipe!
More Keto Recipes on Recipes Worth Repeating
Now it's my turn! Check out some of my keto favorites right here on the food blog!
Loving all these recipes? Then make sure you SIGN UP for my email newsletter! You don't want to miss out on my latest recipe creations and the latest food trends!