Christmas is upon us and that means all those fantastic and amazingly delicious desserts will be here soon! But why wait until Christmas day? We can enjoy these Christmas desserts now! I have put together a mouthwatering roundup featuring 25 Gluten Free Christmas Desserts that everyone is guaranteed to enjoy starting right now!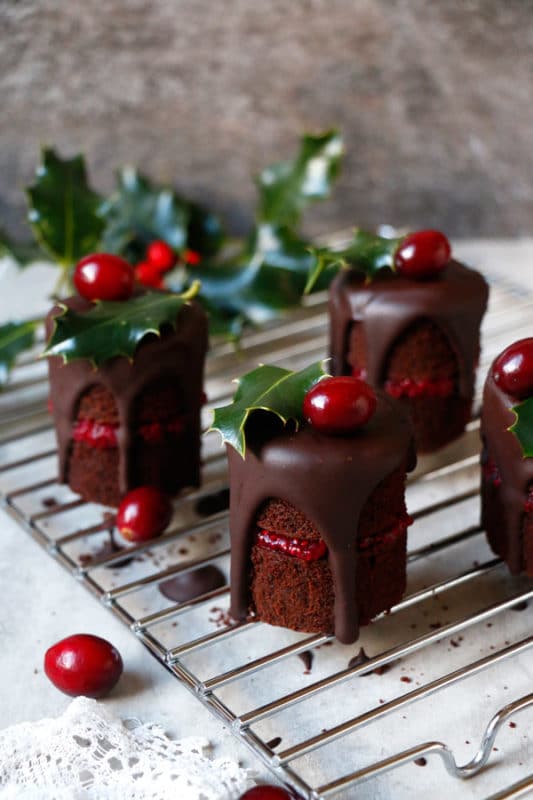 I know it's still November and I'm sorry to jump ahead but guys, we only have a little over a month left until Christmas!! Yeah for the Christmas season!
One of my absolute favorite things about Christmas is enjoying all the different varieties of desserts. Are you looking for a list of the best gluten free dessert recipes? If so, I have the perfect list of gluten free Christmas desserts right here for you!
I thought it would be fun to put together a round up featuring 25 Gluten Free dessert recipes for your holiday season that you can start enjoying now!
Yes, that means TODAY!!
So let's get to these 25 Gluten Free Christmas Desserts!
This flourless chocolate cake is perfect for your Christmas dessert table! This one melts in your mouth on the first bite because a chocolate torte is made primarily with semi-sweet chocolate chips, butter, and cocoa powder! A guaranteed favorite and completely flourless!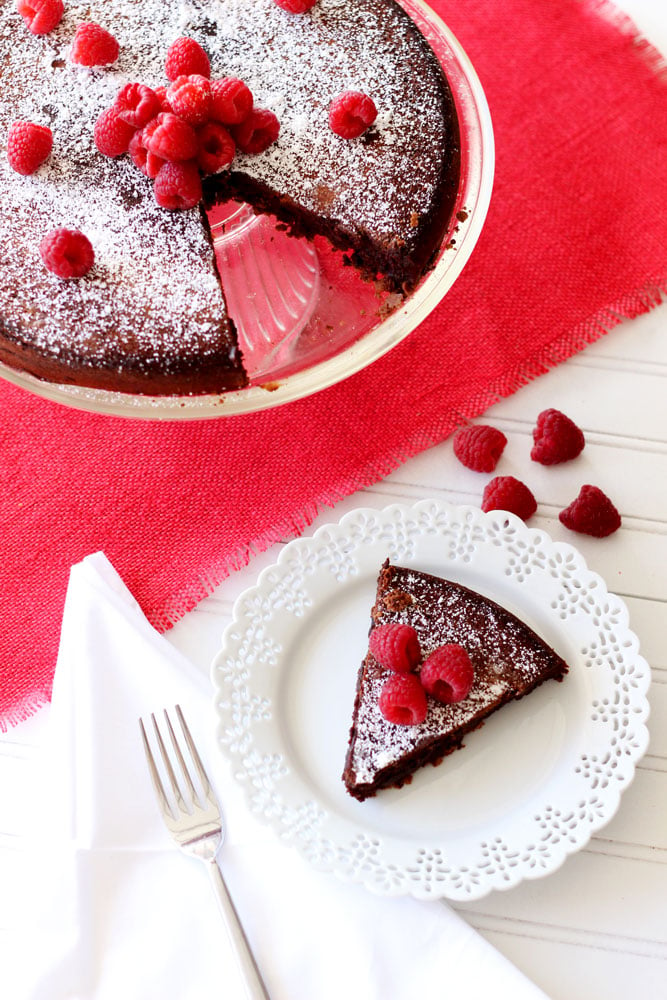 Homemade cakes are the best and these Christmas mini cakes are simple chocolate cakes that are not complicated to make. Layered with a cranberry cake filling, these mini chocolate cakes are made with rice flour, quinoa flour, and cocoa powder. As you can see, it's totally doable to bake gluten free!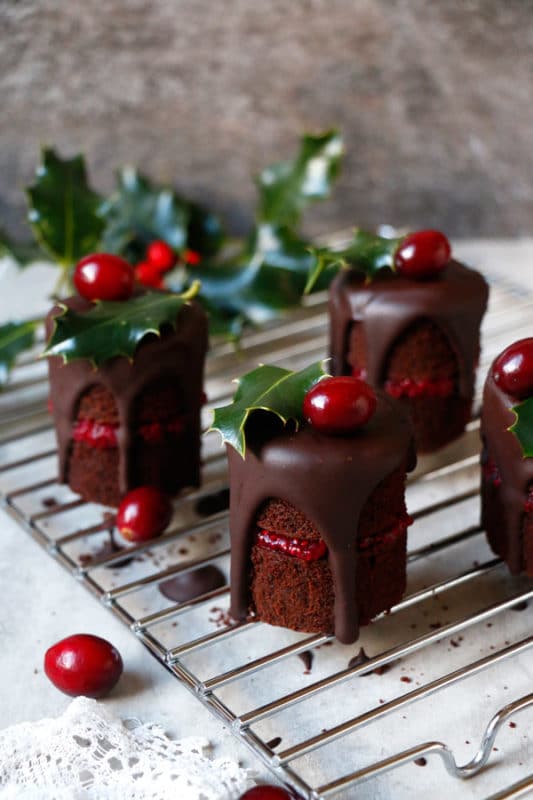 These mini donuts are adorable and are a super easy baked treats for the holidays! These gluten free donuts are topped with a peppermint glaze. Gingerbread and peppermint provide a great flavor combination. I'm telling you...so flavorful! And how cute are these!!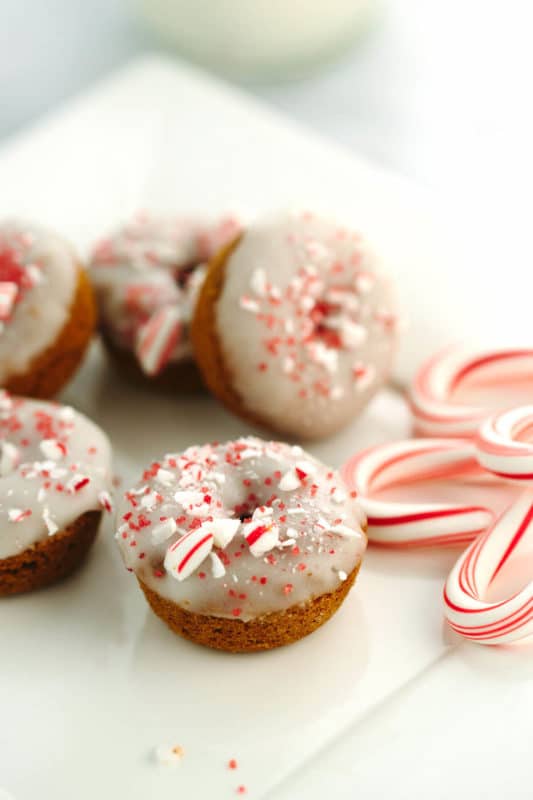 Santa's going to love these sugar cookies with sprinkles! These little sprinkle cookies are easy to make and are made with rice flour. They taste like shortbread cookies and are just the most delicious Christmas cookies!
I'm lost for words on this Christmas dessert. Seriously, how gorgeous and festive are these apple nachos! Huge crowd pleaser right here...HUGE! It's like a plate of Christmas candy!
So, we have pumpkin ice cream with coconut caramel and praline pecans. No churn on this ice cream and it's gluten free. Sounds like an easy and perfect Christmas dessert to me!
The perfect not-too-sweet dessert that is tart, tangy, and super satisfying. If you're looking for Christmas treats to bake, a galette is a great way to go. Made with sugared cranberries, this savory galette has a crust made with almond and tapioca flour. Filled with nutmeg, clove, and allspice, this is the perfect Christmas dessert!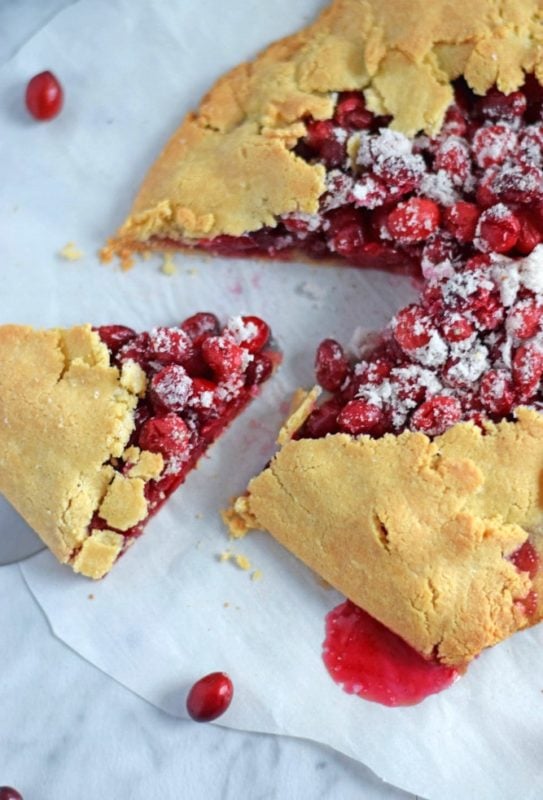 If you are looking for a healthier dessert for your Christmas season, we've got one here for you! This healthy and gluten-free brownie cheesecake has a very flavorful raspberry swirl. This one tastes like cream cheese brownies! This is a 50-min cheesecake recipe from start to finish! Doesn't get much easier than that when it comes to making a homemade cheesecake!
This is like a modern day fruit cake recipe. This lovely loaf cake has a moisture level that is just unbelievable. Using fresh vegetables and an apple to make a cake and then topping it with cream cheese frosting is a small piece of Heaven and fits perfect for the Christmas season!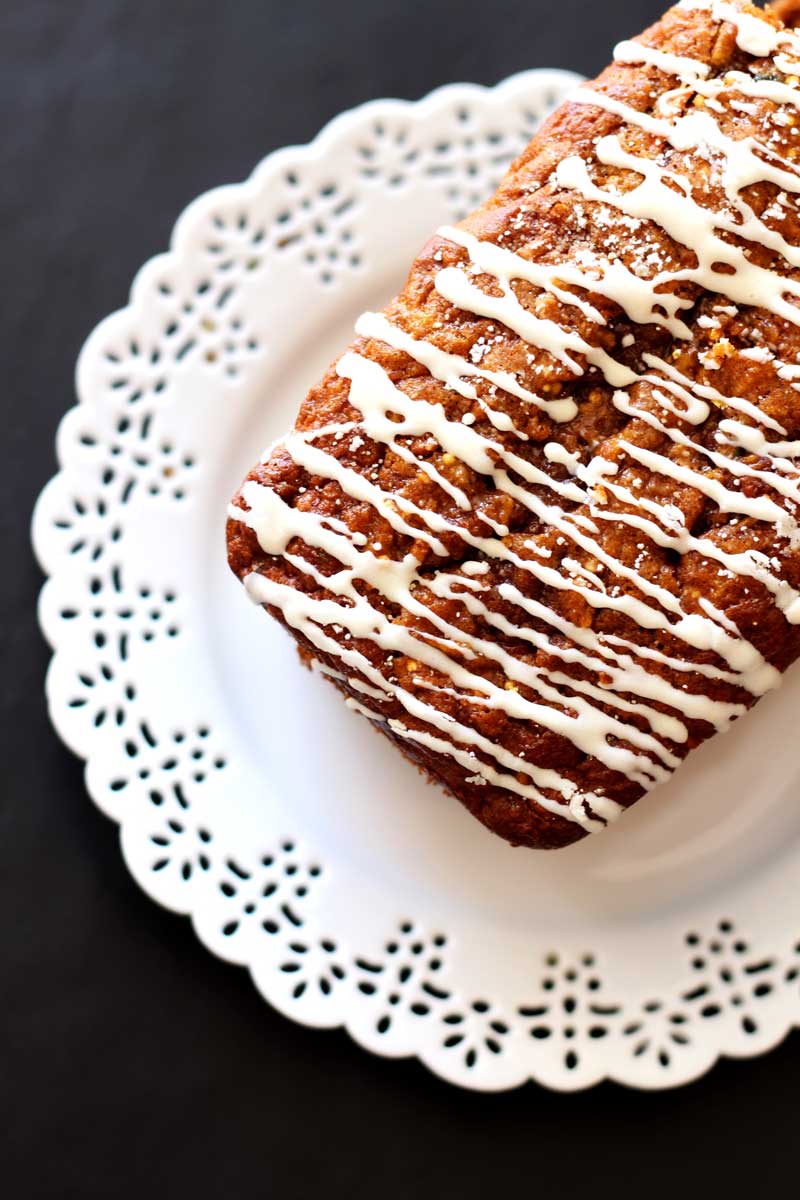 This one is a beautifully decadent, chocolate pudding that is rich and flavorful. And it's absolutely perfect for a Christmas dessert! Amaranth recipes are grainy, but this one tastes oh so delicious, especially when made with chocolate. And look at that poached pear!
The way these chocolate bowls are made for this chocolate mousse is so creative. Using a balloon to shape the chocolate shell makes this mous au chocolat one of the best Christmas pudding recipes you'll find!
Cinnamon buns and sticky buns are delicious anytime of the year but Christmas just isn't complete unless you have some sort of cinnamon roll. This cinnamon roll cookie is the perfect sweet treat made with cinnamon sugar filling and cream cheese glaze.
This gluten-free gingerbread cake is a delicious festive dessert and it's vegan! Decorated with an easy coconut frosting made from cashew nuts, this Christmas cake is the perfect dessert to grace your table this holiday season!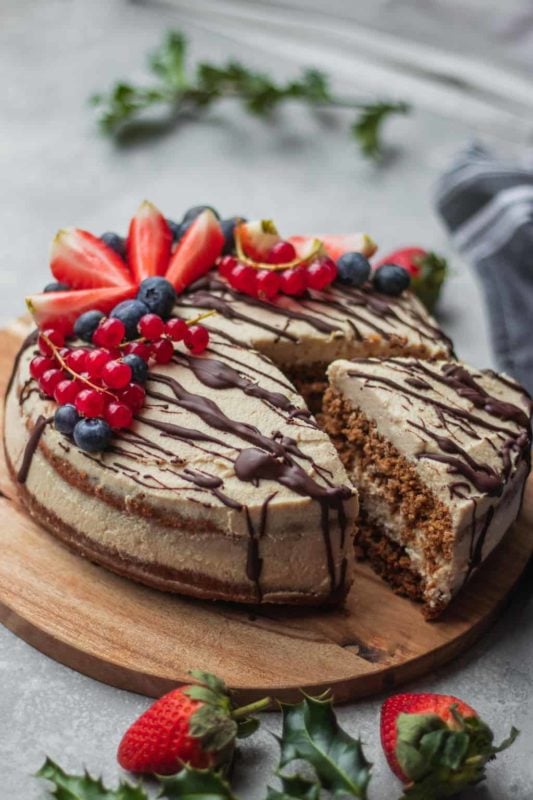 No bake pecan pie! Yum! Another dessert you can't get go through the holiday season without enjoying is a pecan pie. And these mini pecan tarts are perfect if you don't want to make an entire pie! Yeah for tarts!
Chocolate. Coconut Rum. Gluten Free. Ohhhhh yeah. If you love chocolate fudge, then this is the recipe for you. This Christmas fudge is topped with coconut making this a Christmas dessert must have!
These are almost too pretty to eat! Almost. A good meringue recipe is easy to make. There are only four ingredients in these little lovely meringue desserts!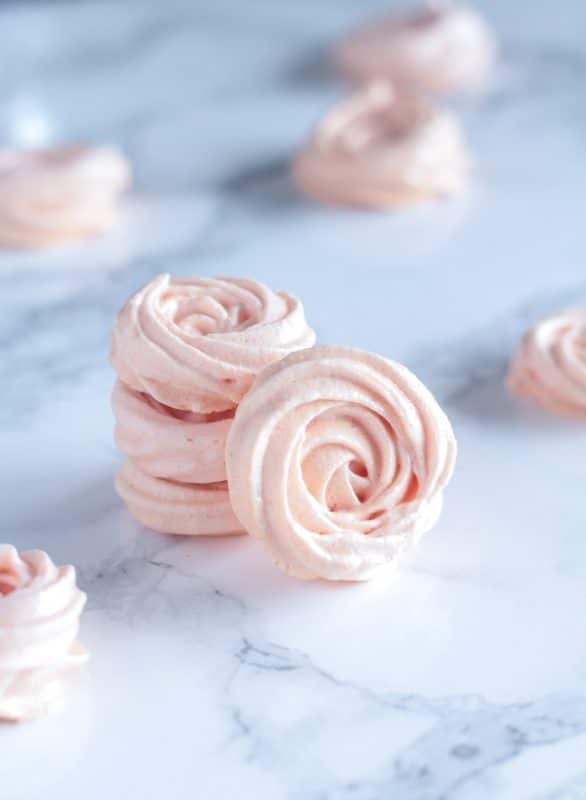 A classic dessert, this warm apple crisp is made with pecans and topped with vanilla ice cream. And this gluten free apple crisp has hints of cinnamon, nutmeg, and cardamom.
These chocolate peppermint cookies are soft and have a combination of both chocolate and peppermint flavor. This sugar cookie that is festive, easy to make and paleo. Similar to crumbl cookies, these are amazing with a tall glass of milk!
If you like cream cheese brownies then you are going to love this cheesecake! This cheesecake recipe is super easy and make with only 7 ingredients. You really need a simple cheesecake recipe for your Christmas dessert!
5 ingredients and only 15 minutes to make these little energy balls. If you're looking for easy no bake desserts, then look no more. These are perfect for your busy holiday season!
Making meringues is really quite easy and they are a lighter than air tasty little treat! And these meringues are so pretty! 4 easy ingredients! These mini meringues are the perfect example of easy desserts!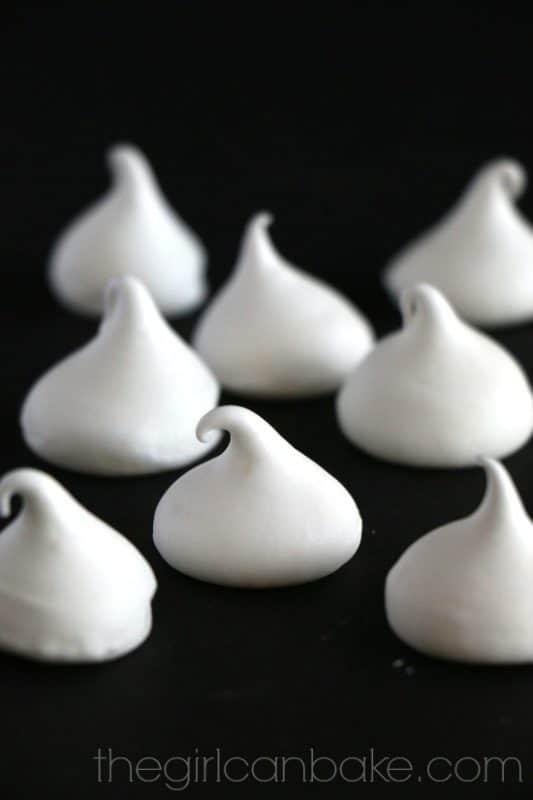 How cute are these truffles looking like little snowmen! How festive! Made with white chocolate and heavy cream, you'll enjoy the subtle taste of the vanilla bean and zest of grapefruit in every bite! Truffles are a perfect Christmas dessert!
Chocolate peppermint macarons! French macarons are my favorite cookie ever! Traditional and so simplistic! And we all know that peppermint with Christmas is a must have!!
These hot cocoa crinkle cookies are all the crave! These chocolate cookies with powdered sugar are ultra-fudgy and absolutely delicious!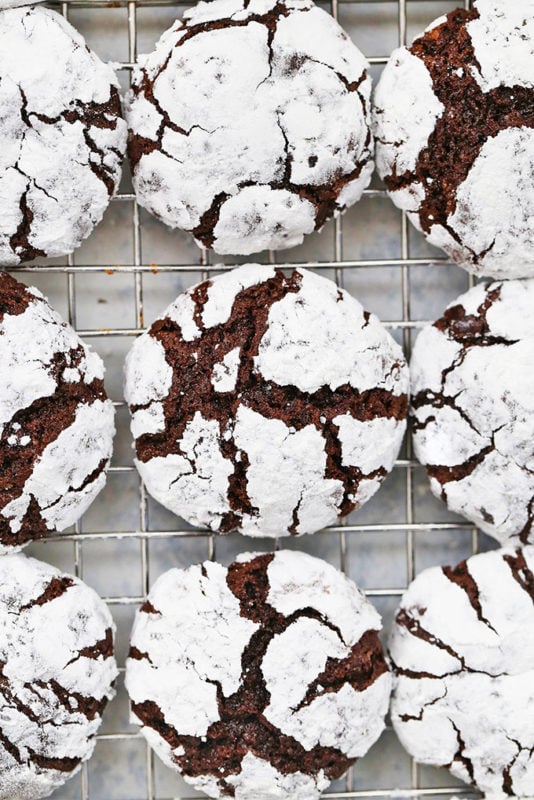 It's just not Christmas without a Yule Log recipe, and you're in luck because this one is gluten free! Also referred to as buche de noel, it's filled with a delicious cranberry-raspberry filling and coated with ganache that looks like tree bark.
More Christmas Dessert Recipes
If you just can't get enough, check out these 25 Christmas Cookie Exchange Recipes! I look forward to the cookie exchange every Christmas! My Orange Vanilla Bundt Cake also works really as a holiday dessert. And we can't forget the classic Red Velvet Cake. With it's bright red color, this cake is made with buttermilk, vanilla and cocoa powder.
So there you have it! Enjoy these 25 fabulous desserts this holiday season! Merry Christmas to all and God bless!
I can't wait to hear which desserts you make! If you've tried this or any other recipe of mine on the website, make sure you rate the recipe and let me know how it turned out in the comments below! I love hearing from you!
You can also sign up for my newsletter and FOLLOW ME on FACEBOOK, TWITTER, INSTAGRAM and PINTEREST to see more delicious food I'm creating!