Christmas is upon us and that means all those fantastic and amazingly delicious desserts will be here soon! But why wait until Christmas day? We can enjoy these Christmas desserts now! I have put together a mouthwatering roundup featuring 25 Gluten Free Christmas Desserts that everyone is guaranteed to enjoy starting right now!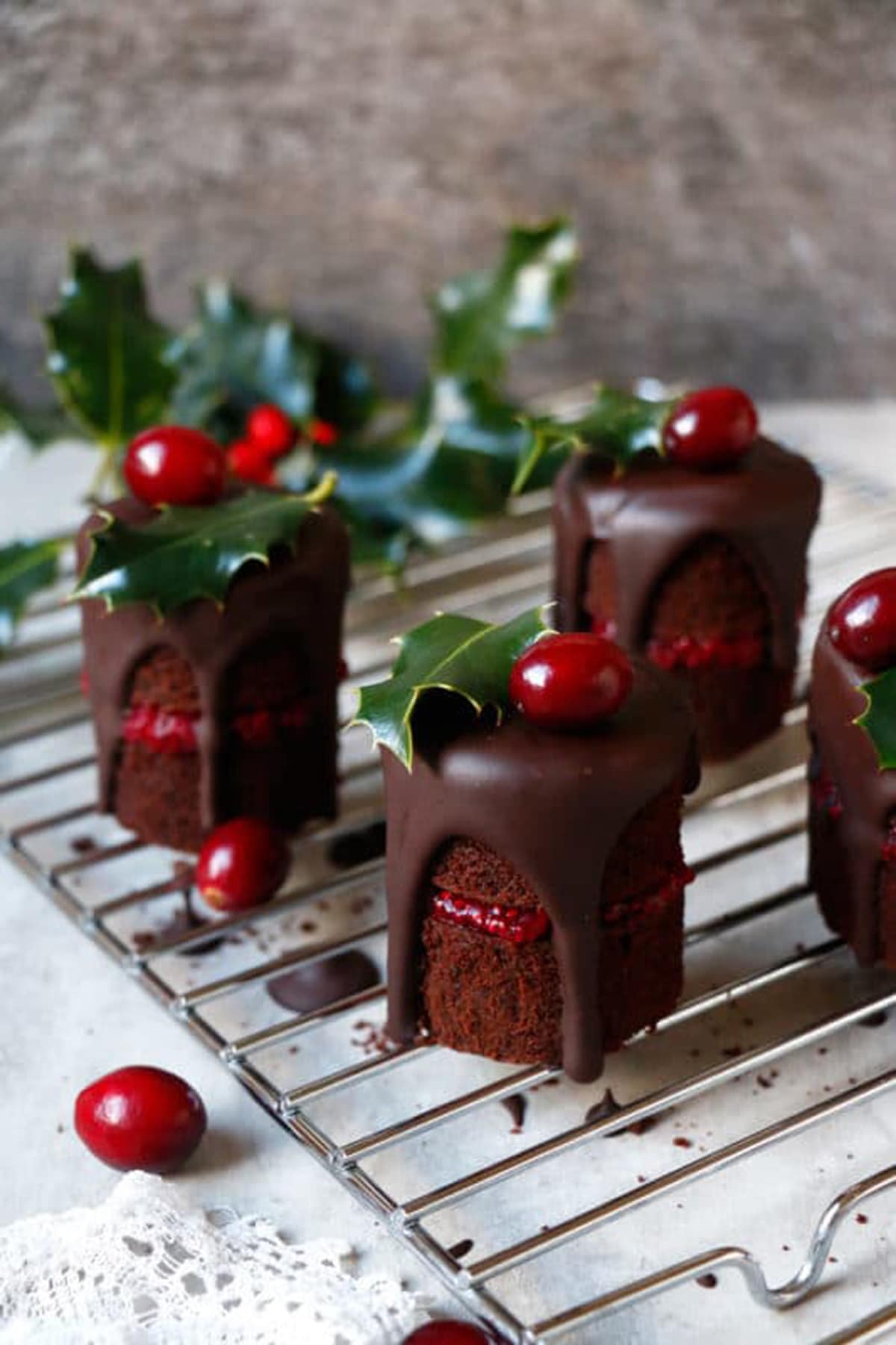 I know it's still November and I'm sorry to jump ahead but guys, we only have a little over a month left until Christmas!! Yeah for the Christmas season! One of my absolute favorite things about Christmas is enjoying all the different varieties of desserts. Are you looking for a list of the best gluten free dessert recipes? If so, I have the perfect list right here for you!
I thought it would be fun to put together a round up featuring 25 Gluten Free dessert recipes for your holiday season that you can start enjoying now!
Yes, that means TODAY!!
So let's get to these 25 Gluten Free Christmas Desserts!
25 Gluten Free Christmas Desserts
The most delicious Gluten Free Christmas Desserts to serve this holiday season!
There you have it! The most amazingly creative and delicious gluten free Christmas desserts on the internet...all in one post! I just know you're going to love these recipes as much as I do!
More Gluten Free Christmas Dessert Recipes
My Orange Vanilla Bundt Cake also works really as a holiday dessert. You can use an all purpose gluten free flour in place of regular flour. And talk about delectable...these Amaretto Truffles are made with a hint of amaretto and are both rich and creamy. So indulgent, these truffles are a chocolate lover's dream dessert!
Stay Updated! Make sure you sign up for my emails so you never miss a recipe! And make sure you leave me a comment below with how the recipe turns out! I can't wait to hear what you think!