Summer is almost over but who says smoking is only for summer time? I've got 16 smoker recipes that I guarantee will make you want to buy a smoker so you can smoke all kinds of yummy food all year round!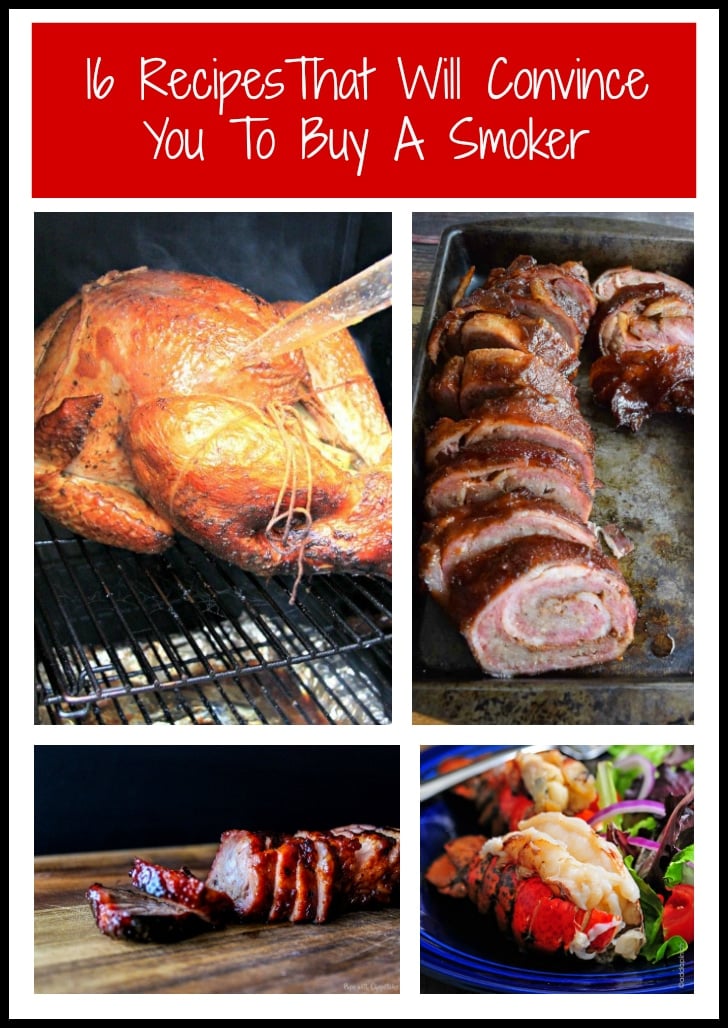 I am a big time smoker of all things foods! I love my smoker and it's one of the best gifts I've ever received! Yep, you heard me correctly…I got a smoker for a Christmas present….from my HUSBAND! Yep and I love it! Hint, hint…I guess he wanted me to smoke some meat!
Well my friends, I'm about to share 16 of my favorite smoker recipes with you! If these smoker recipes don't peak your tastebuds, I don't know what will!
Let's start with bacon…I mean, why not?! Who doesn't love bacon! This is a fabulous appetizer ya'll! It's so unique and it's absolutely perfect for a summer get together, picnic or BBQ! This recipe is from the BBQ brothers over at Cuts and Crumbles.
2. Sweet and Sticky Chinese BBQ Pork
This yummy deliciousness is Korean BBQ at its best! This recipe is also known as "char siu". This recipe from Pups and Chopsticks is both sweet and spicy. In this recipe, they give you all kinds of tips on cuts of meat. It's an amazing post and an amazing recipe!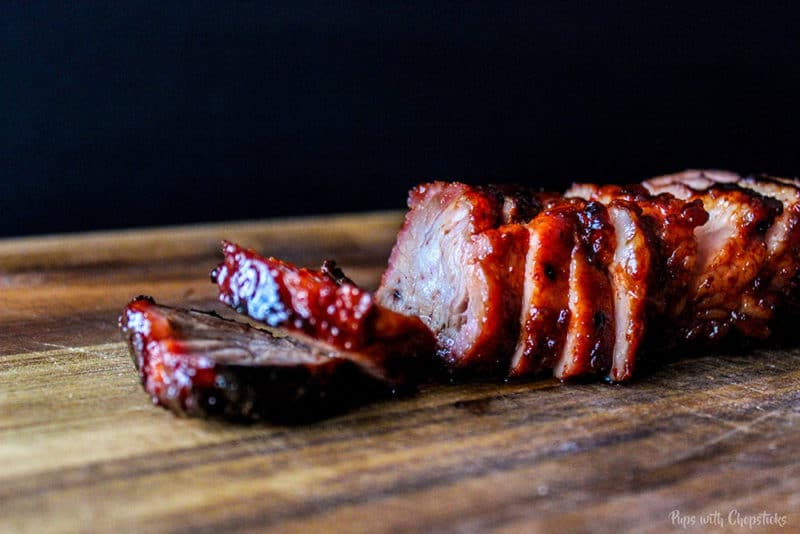 Let's switch is up a minute and talk smoked side dishes. Did you know you can smoke side dishes? And macaroni and cheese? Seriously? Who would have thought? This Smoked Mac and Cheese comes to you from Cuts and Crumbles and oh my goodness it looks absolutely amazing! This is a great vegetarian choice for a BBQ!!
I love a whole smoked chicken and this one is from me right here at Recipes Worth Repeating! Smoking a chicken is so EASY! Wow your tastebuds with this melt-in-your-mouth Applewood Smoked Chicken! Prepped with a brown sugar, smoky paprika and garlic based rub, this smoked chicken tastes amazing!
Cuts and Crumbles brings us another amazing smoker recipe. You really can't mess up this BBQ Smoked Ham. Smoked ham with pineapple on top…oh my goodness guys! This is a delicious ham!
Have you thought about smoking Lobster Tail? It's super easy and this recipe only calls for 3 ingredients. This fabulous little treasure comes from Add a Pinch.
I typically bake my prime rib in the oven but just the other day I thought about smoking a prime rib. And what happened next? I ran into this recipe from Cuts and Crumbles! Yeah! They've already made it and it was foolproof! I'm definately giving this recipe a go on my smoker!
It would just be wrong if I didn't include a smoked turkey recipe in my smoker round up, especially with Thanksgiving and Christmas just around the corner! This classic beauty comes to you from Compass & Fork. Amazing simplicity with this recipe! Keep this recipe handy for your upcoming holidays!!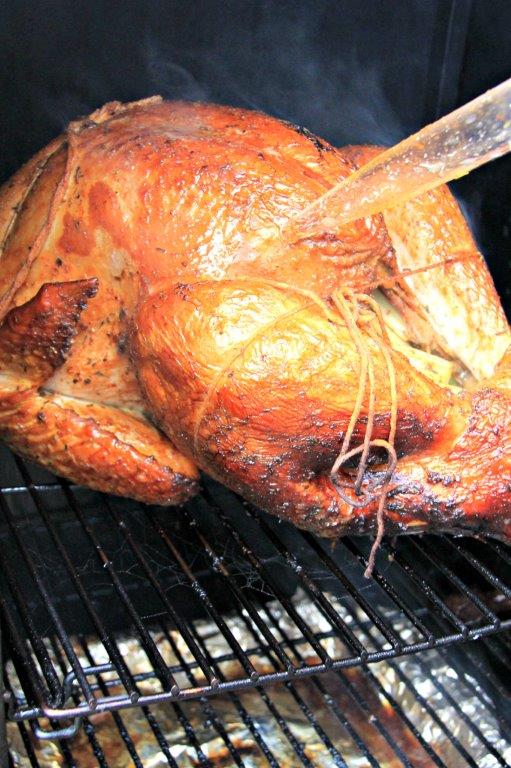 Smoked brisket is absolutely wonderful, but have you ever dealt with "the stall"? Well, if you have there is a simple way to get around that annoying little stall. Check out my secret here at Recipes Worth Repeating!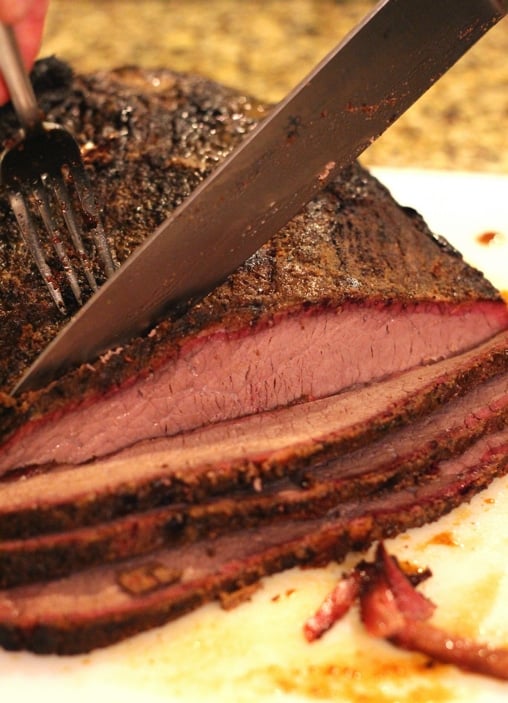 10. Buttery Smoked Corn on the Cob
If you love to grill your corn on the cob then you're going to LOVE smoking your corn on the cob!! Food Folks and Fun brings you an easy and crazy flavorful way to spice up this staple side dish!
11. Chicken Thighs with Beer Marinated Asparagus
Let's talk smoking chicken pieces for a minute. I love to cut up my chicken and smoke individual pieces! Cuts and Crumbles bring you a "faster" smoker meal with this delicious looking dinner. We're talking 2 hours here instead of your typical 6-13 hours of smoking!
Smoked pork butt is actually my favorite cut of meat to smoke. So delish! And I love how Cuts and Crumbles has created these amazing tacos out of their smoked pork leftovers! Yum!
Looks delicious huh? Smoked salmon is hard to beat. It's easy, fast and crazy flavorful! Check out this Brown Sugar Smoked Salmon recipe from Blackberry Babe!
We talked traditional smoked turkey recipes above, but let's talk about this Double Smoked Turkey from Cuts and Crumbles. If you don't feel like messing with the whole turkey, just smoke the turkey breast. So easy and so delish!
15. Barbecue Brisket
Another fantastic smoked brisket recipe…ya'll brisket is THAT good! Compass & Fork has not only provided us with a fabulous recipe, but their post is absolutely fantastic! They go into the history of BBQ they talk about Memphis style, Kansas City style, North Carolina Style and Texas style BBQ. It's a great read and you'll get an amazing recipe! Win Win!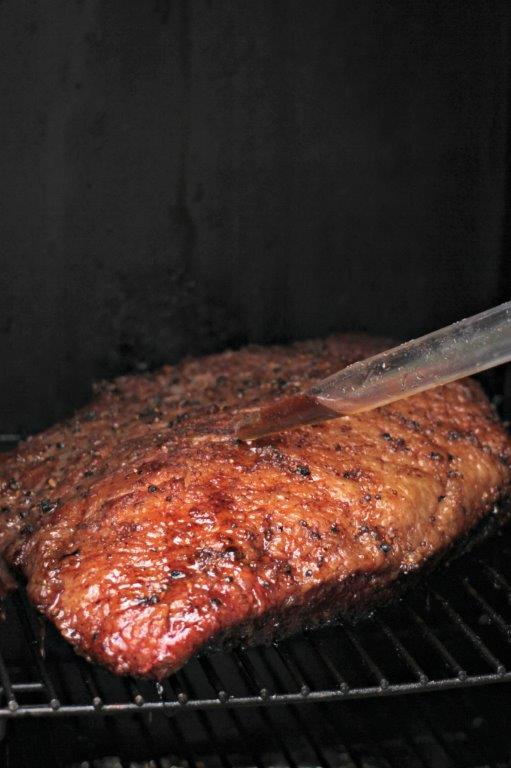 16. BBQ Ribs (Competition Style)
We started this roundup with ribs and we are going to end it with ribs! Cuts and Crumbles takes you step-by-step on how to prepare these tasty competition style BBQ ribs. The post is super informative if you're just starting out!
There you have it friends….16 Recipes That Will Convince You To Buy A Smoker! If you're looking to buy a smoker, they aren't all that expensive. This is the smoker I have and I absolutely LOVE it! I like my gas smoker but some people love charcoal smokers. Regardless what you choose, you have 16 amazing and easy recipes to get you started! Happy Eats guys!
Pin these 16 Recipes That Will Convince You To Buy A Smoker on your favorite SMOKER board on PINTEREST!
Note: You will find affiliate links on this page. The price you pay as a consumer does not change, but I may make a small commission based on your purchase! Thank you for supporting Recipes Worth Repeating!