We are well into the fall season and I'm seeing fall dishes everywhere! Everything from appetizers, soups, side dishes, dinners, and desserts, I've got 23 of the best fall recipes you should be enjoying!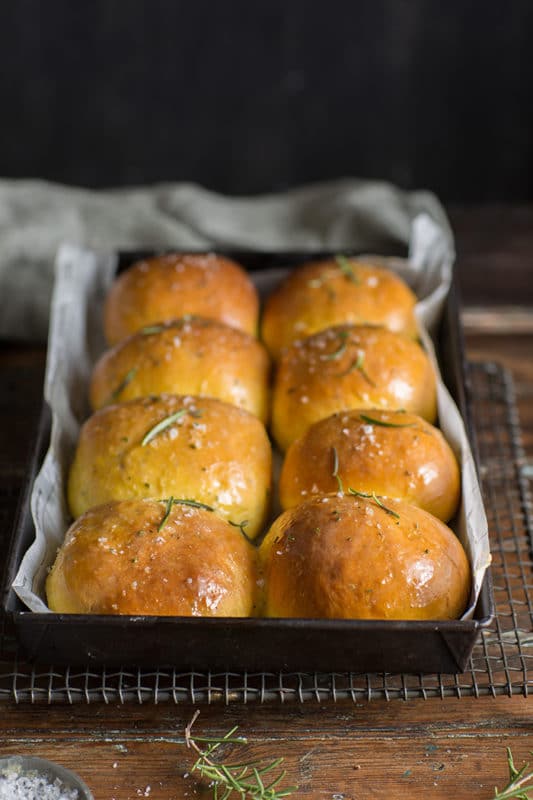 I look forward to the cooler weather and comfort food recipes every single year. And, I love fall recipes...I mean seriously, who doesn't? Which is why I'm sharing my absolute favorite fall recipes so you can partake in some wonderful new fall recipe ideas and enjoy them just like I do. 
Flavorful, filling, and downright scrumptious, I can almost guarantee with all these fall dishes that you will love every. single. bite!
If you like broccoli and cheese soup served alongside a piece of crusty bread, then this recipe is for you. What you're about to eat here is a flaky puff pastry filled with fresh chopped broccoli and cheese, and then baked to golden perfection. If you're looking for family meal ideas this fall, this needs to be in your menu rotation.
Honey glazed carrots are amazing, but when roasted in cinnamon, Parmesan cheese, and maple syrup, the flavor index is taken to a whole new level. Yellow, purple, and orange carrots make up this medley of vegetables and this healthy fall recipe will not disappoint! These pair perfectly with a roast chicken dinner!
Pork chops and apples pair so well together and when made in a cast iron skillet, it results in the best fall flavored delicious dinner recipe. These pan-seared pork chops are smothered with crisp apples in a creamy maple brandy sauce and tastes amazing with homemade mashed potatoes.
A baked brie recipe that makes for a perfect appetizer this fall. Topped with cranberries, pecans, and fresh rosemary, this one only takes 15 minutes to put together. I love serving brie at both Thanksgiving and Christmas for guests to enjoy!
Don't these remind you of the movie Beetlejuice? Similar to spinach and ricotta ravioli, these cheese ravioli are made with sweet potato, kale, and ricotta cheese. Vegetarian pasta dishes are the best and this one is perfect for your fall recipes collection.
This homemade gnocchi is made with pumpkin pasta sauce, sage, and two different types of cheese. Easy pasta meals are great and this one is both creamy and delicious! And I think it's even better the next day!
Pumpkin recipes start to take over the internet as soon as the Autumn weather hits. And if you're looking for fall recipes that include dinner rolls, this is one you should try. These yeast rolls are made with pumpkin and are topped with a honey butter glaze. Stunningly delicious, they taste as delicious as they look.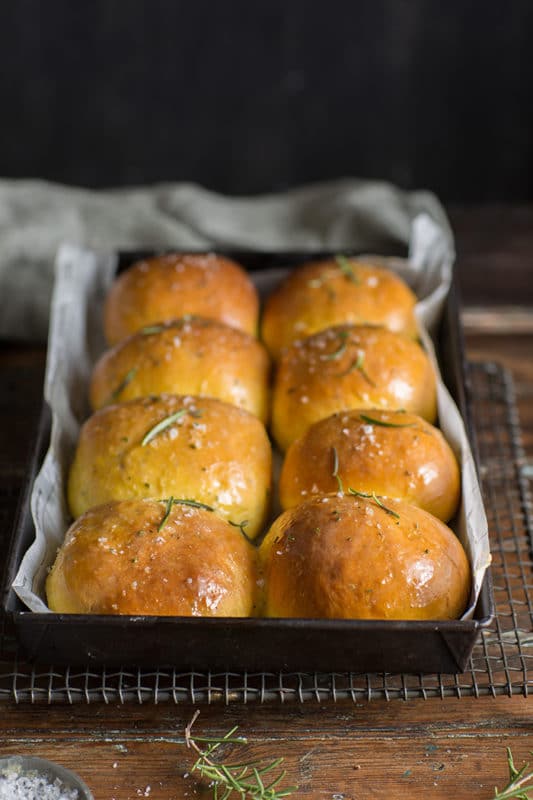 Fall recipes typically include some type of pumpkin and this roasted pumpkin won't disappoint. Full of fall flavors such as clove, cumin, and coriander, this spicy pumpkin makes for the best side dish.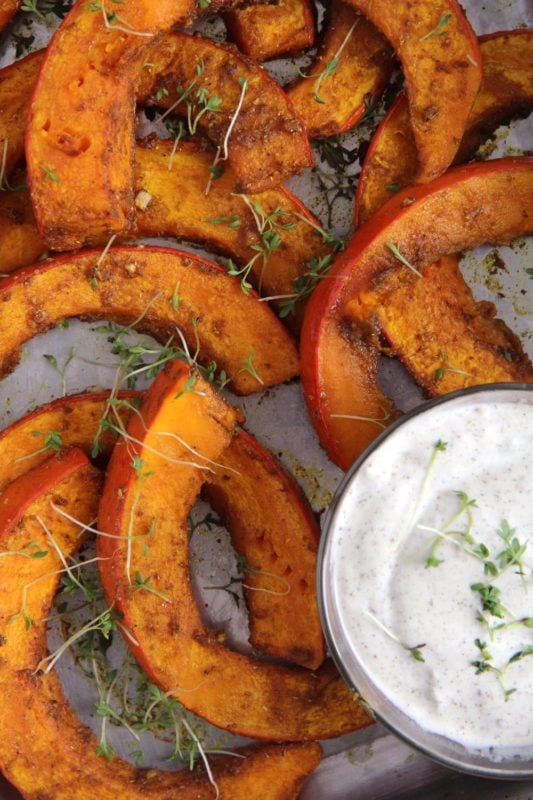 Protein bars are a great snack and these no-bake protein bars are made with apple, cinnamon, and nutmeg. Who knew fall recipes could be so healthy! Grab them and go!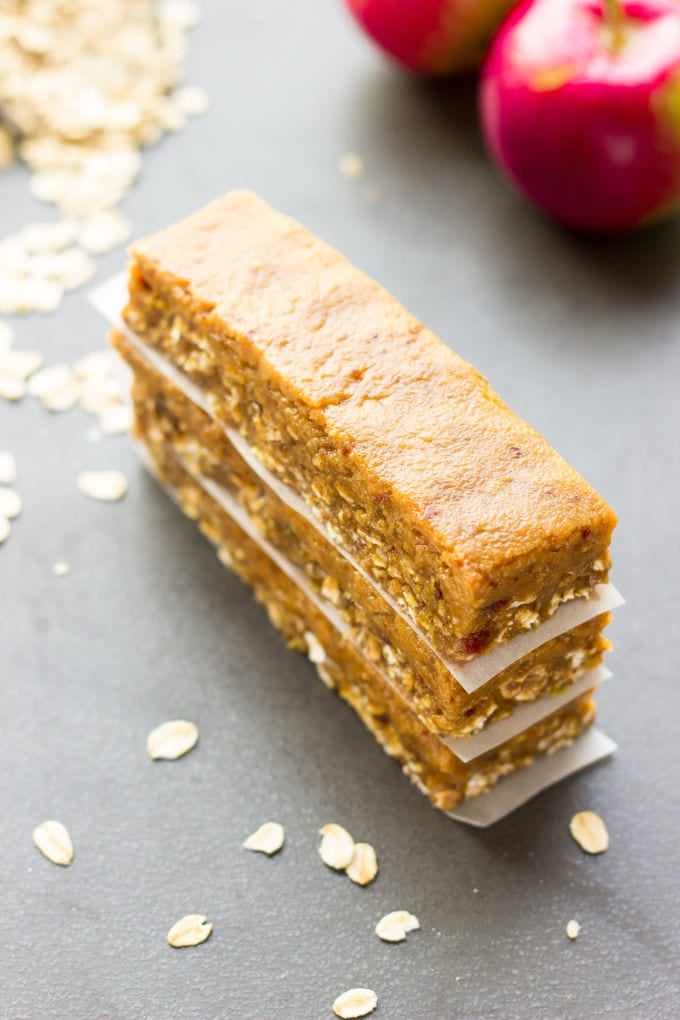 This cranberry relish is made with Grand Marnier and will be a delight paired beside so many of your fall recipes this year! The flavor combination of the orange and cranberry is just unbelievable...especially with the hint of fresh rosemary. 
If you like crescent rolls and you're looking for a fun fall recipe, you're going to love these! And, it's a good way to use up any extra pumpkin puree you may have on hand. These take 10 minutes to prepare and only 15 minutes to bake! 
If you love a good stuffed shells recipe, then you just have to try these with its amazing pumpkin pasta sauce! This vegan pasta dish is the ultimate comfort food and full of garlic. And it only takes 10 minutes to prepare!
Stuffed squash is amazing and this one is stuffed with sausage, apples, cranberries, and mushrooms. This one reminds me of Thanksgiving stuffing except this one is healthier. A perfect side dish, this stuffed butternut squash is the perfect fall recipe!
I feel guilty when I eat too much pumpkin pie. But when I eat these mini pumpkin pies, I don't feel as guilty. Full of all of your fall favorite flavors like cinnamon, pumpkin, ginger, clove, and molasses, these are the perfect size to satisfy your sweet tooth in the perfect portion!
Similar to a gluten free apple crisp, this apple crumble is the most amazingly delish recipe and...it's gluten free! The apples are tossed in sugar and cinnamon and become so soft and juicy as they bake. Top this one with a scoop of vanilla ice cream and you're ready to dig in!
Hello, cinnamon rolls! Or are they cinnamon buns? Yes, there is a difference. Cinnamon rolls are typically topped with frosting while cinnamon buns are topped with the glaze from the internal sugar, cinnamon, and butter. Packed with pieces of apples, pecans, and a caramel sauce, these are the best cinnamon buns you will make this fall season. 
Simple and quick to make, these bread twists are the perfect accompaniment to any meal! Filled with pumpkin puree, cinnamon, sugar, and butter all you need to do is cut the pastry dough and then twist. These only take 10 minutes to prep and then 10 minutes to bake. 
The best pumpkin roll recipe you'll find on the internet, these are easier to make than you might think. Made from frozen bread rolls, you'll slice the edges and poke a hole in the middle. Lather on the butter and then bake until golden brown. 
Made with steel-cut oats, this is the best oatmeal breakfast you can eat this fall season. Full of pecans, cinnamon, and maple syrup, this pumpkin oatmeal is made in the slow cooker and can be ready for when you wake up in the morning.
Stuffed with a brown sugar cranberry butter, this apple dumplings is a favorite fall recipe in our home. These take a little bit of effort because everything is homemade but let me tell you, they are worth every bite. Fall baking recipes are just the best!
Filled with spice and topped with a salted caramel frosting, these apple cupcakes are the best fall sweet treat. These applesauce cupcakes really maintain the moisture level in every single bite!
A goat cheese dip filled with pumpkin puree, fresh rosemary, and cream cheese is the perfect addition to your appetizer table. I love serving this with crispy crackers and fresh sliced apples!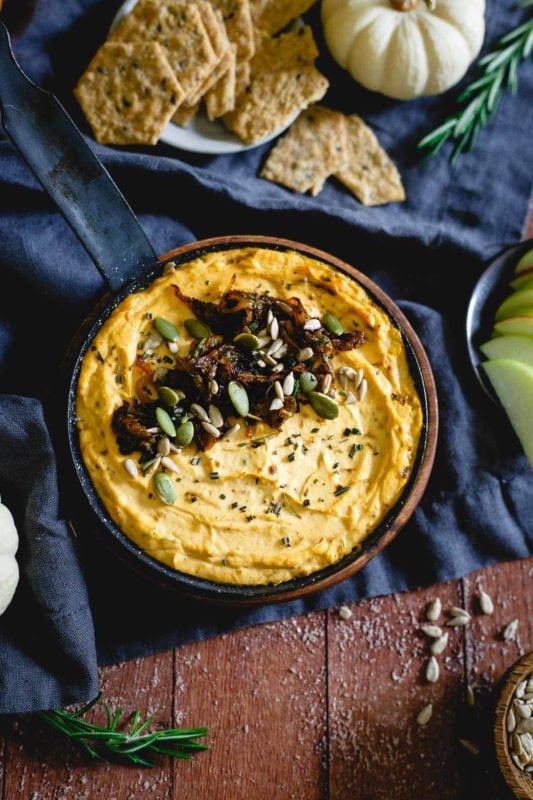 And there you have it! 23 of the best fall recipes for you to enjoy!