We are well into the fall season and I'm seeing fall recipes everywhere! The classics are great, but I've got 23 of the most UNIQUE fall recipes that you MUST TRY this season!!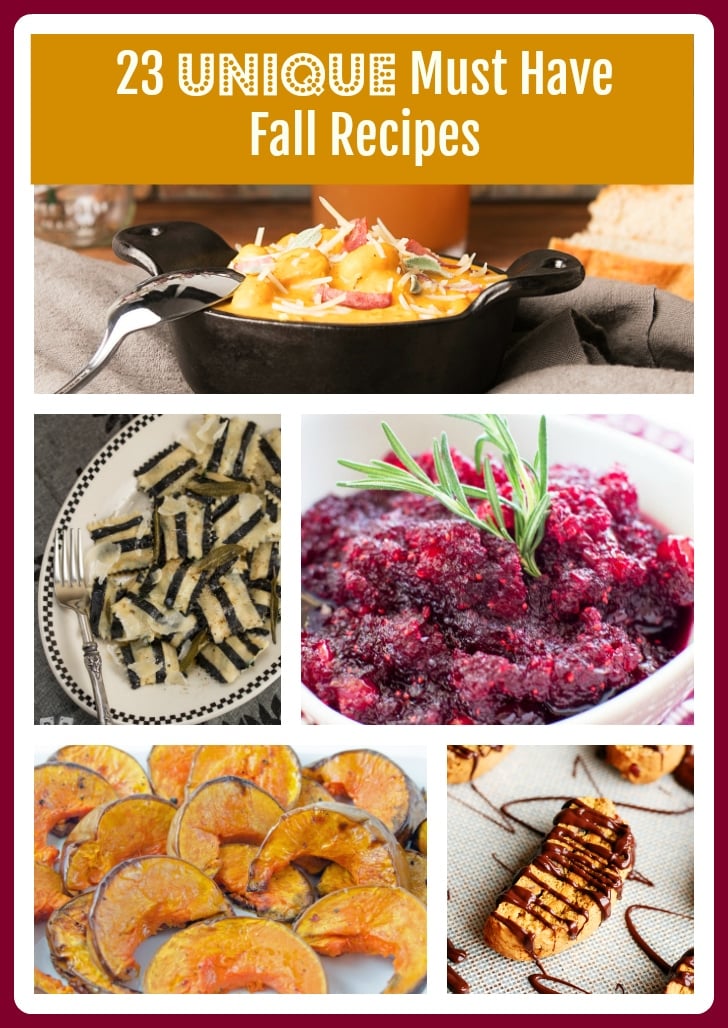 I love fall recipes…I mean seriously, who doesn't! The classics are amazing and I love making them each year, but I want to "step outside the box" and get creative this year with my fall cooking. I went on a hunt and I've found 23 UNIQUE must try fall recipes to share with you! So, let's get to it!
1. Ghost with the Most Roasted Sweet Potato Ravioli
I am SO in love with this recipe from Big Flavors from a Tiny Kitchen! This one is such a unique fall recipes! These ravioli remind me of one of my favorite movies, "Beetlejuice"!  This recipe looks DELISH and it has some of my favorite ingredients…sweet potato, kale and ricotta cheese! This is definately a unique fall recipe you must try this year!
2. Gnocchi With Pumpkin, Sage, And Turkey Bacon
Gnocchi is one of my all time favorite foods and this one is super attractive because this recipe calls for a pumpkin sauce, sage and cheese. This one scream fall flavors in a super unique way! Check this recipe out from Blooming Bites.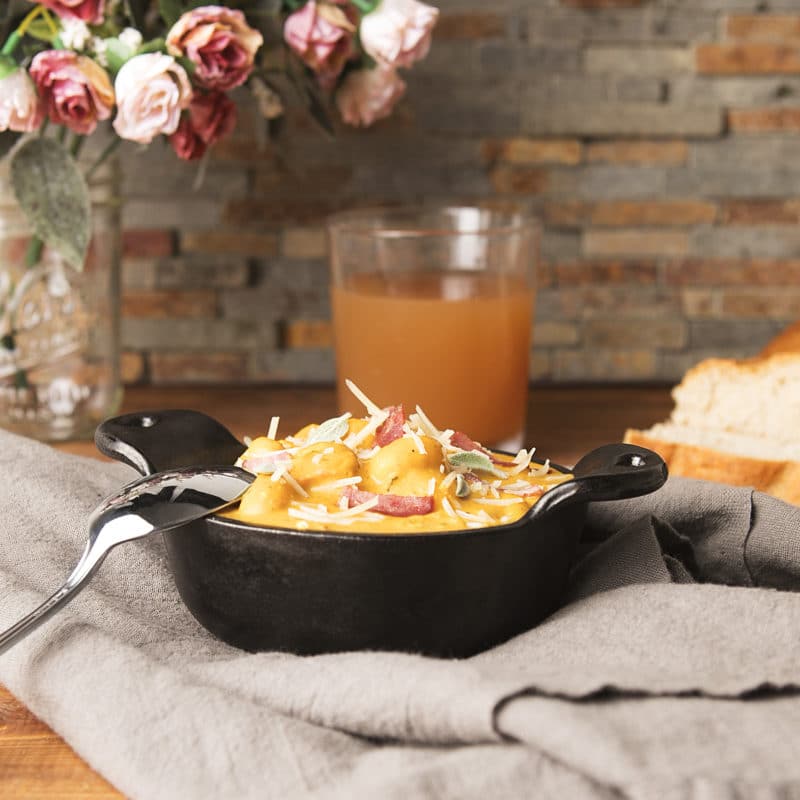 Who doesn't love biscotti? I mean, everyone does right? But this one is super appealing because it's made with pumpkin puree and pumpkin spice! Add the pecans and drizzle on the chocolate and you've got yourself the most amazing fall biscotti! Check this one out from Simple Sassy Scrumptious!
4. Zucchini, Carrot and Apple Olive Oil Cake
This moisture in this cake is just unbelievable…and I know this because this is my recipe here from Recipes Worth Repeating! I use fresh vegetables and fruit to make this cake and then top it with cream cheese frosting. Amazing fall flavors ya'll!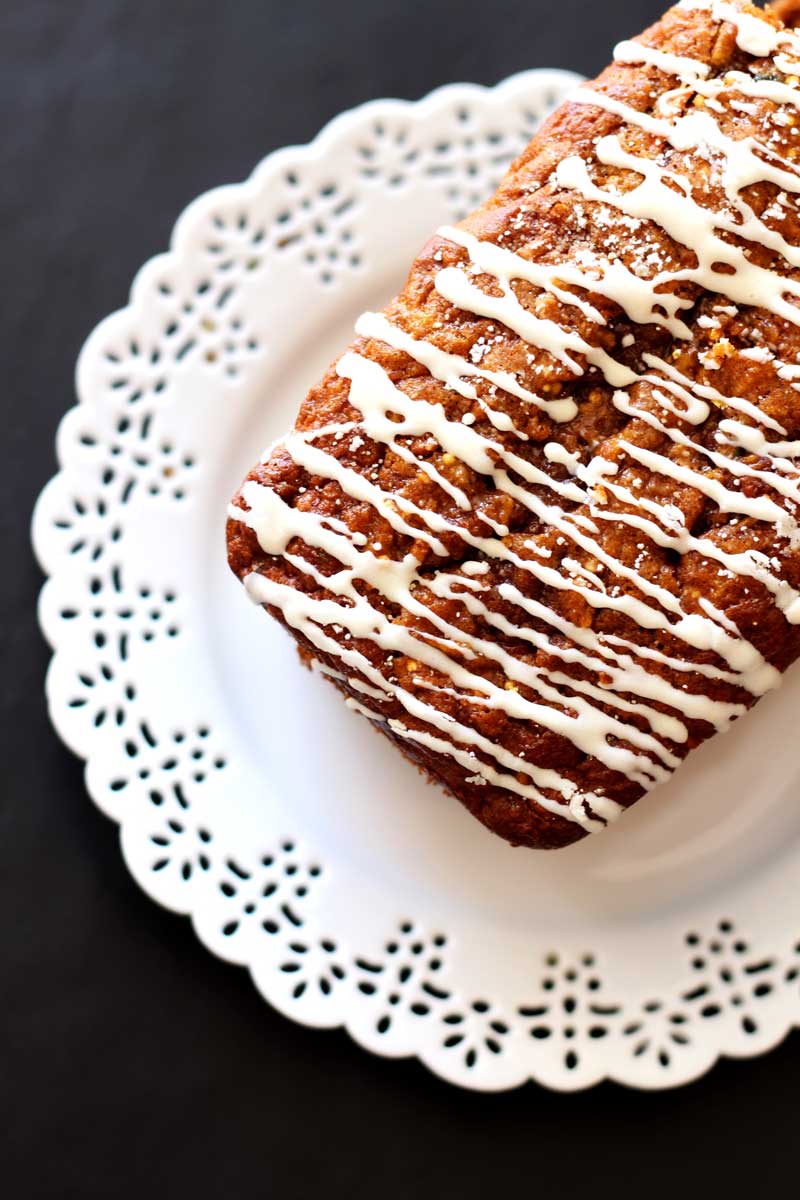 5. Roasted Maple Parmesan Carrots
What's your favorite fall vegetable? Mine is carrots…especially multi-colored carrots! I love this recipe from Real Balanced because she uses a combination of cinnamon, Parmesan cheese and maple syrup to season these carrots! This combination brings you an AMAZING fall flavor!
Everyone loves recipes made with pumpkin…but have you ever made pumpkin and eaten it as a side dish? Yeah, well it's pretty AMAZING! And it's simple to make…thank you for simple!! All you need is salt, pepper and oil and you've got yourself an amazingly unique side dish! Check this one out from A Well Fed Life.
The picture says it all…how delish do these look!! Perfect for fall. Why did these make the fall food unique list? Because they're made with pumpkin puree, coconut oil, pecans, pumpkin pie spice, cinnamon and cream cheese…and they are fat bombs!! Get this recipe from Real Balanced!
8. Apple Pie With Cheddar Cheese Crust
We all know apple pie is a fall time favorite recipe, but have you had an apple pie made with a cheddar cheese crust? This fall favorite screams unique! Check this one out from The Cake Chica.
9. Maple-Bacon Cinnamon Cupcakes
I've got to share one more with you from The Cake Chica. Bacon on cupcakes….YES! Super unique…I love it!
10. Pumpkin Spice Latte Chia Pudding
This one is super yummy and unique because this latte has pumpkin spice, pumpkin puree, coffee, coconut milk, chia AND pumpkin seeds! It can't get more fall like than this! Check this one out from Eat Something Delicious.
11. Healthy Butternut Squash and Leek Galette
Galettes are so pretty! Almost too pretty to eat…almost! This one is unique because it contains butternut squash and leeks!! This one comes to you from Foodal!
12. No-Bake Caramel Apple Pie Protein Bars
So these are no-bake AND they have a ton of protein! YUM! These no-bake unique protein bars have apple, cinnamon and nutmeg and are a perfect snack for the fall season! Check this one out from One Clever Chef!
Chili is a must recipe for the fall season and this one is a chicken chili with pumpkin. Sounds and looks amazing! And – you can make it in the crock-pot! This one comes to you from Vintage Kitty!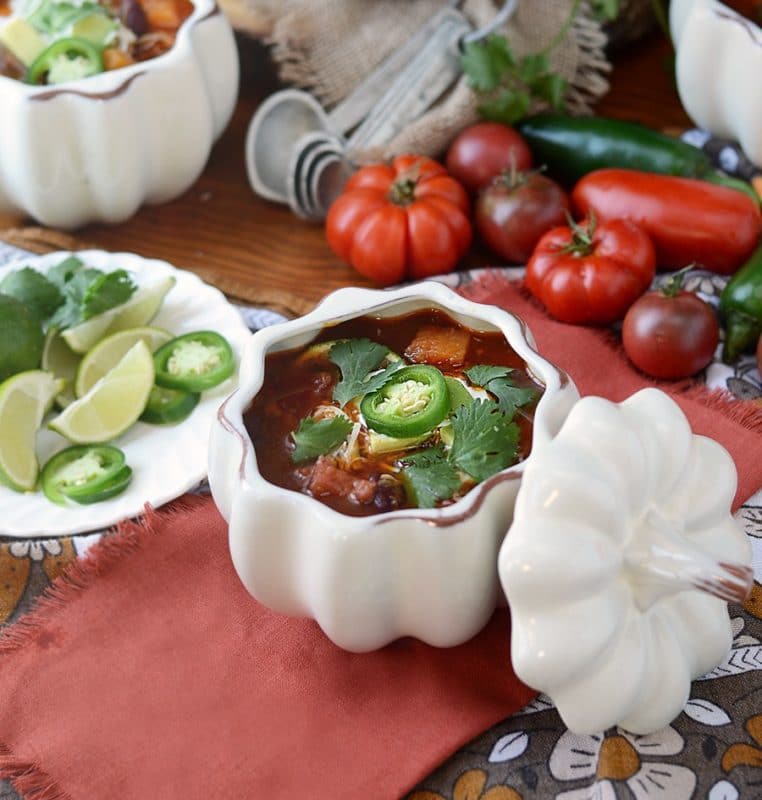 14. Maple Bourbon Sweet Potato Mash
This is a classic side dish with a twist, which makes it unique! Have you ever thought about adding a bit of bourbon to your mashed sweet potatoes? Oh yeah…it's FABULOUS! Should out to Insolence & Wine on this one!
15. Black Velvet Cookies 'n Cream Cheesecake Cake
It's a,black velvet cake, cookies and cream cake and it's a cheesecake all in one. I've never heard of such a combination! This sweet treat is definately unique! Check out this sweetness from The Itsy-Bitsy Kitchen.
16. Honey Drizzled Sweet Potato Fries
Have you ever had sweet potato fries with warm, buttery, vanilla honey drizzle? These sweet potato fries have a hint of cinnamon which make them oh so delicious and unique! This one is from A Butterful Mind.
17. Cranberry Sauce with Grand Marnier & Orange
Who's had Grand Marnier in their cranberry sauce? Sounds divine, right? The combination of the orange and cranberry flavors is just unbelievable…such a unique dish that is popping with flavor! Check this one out from Hunger Thirst Play!
A bean and pasta soup…I love it! So unique and this recipe originated from ancient Rome! Guys – this one is a MUST try this fall season! This one comes from The Pasta Project!
19.Paleo Pumpkin Spice Protein Cookies
These are soft cookies that are full of protein, pumpkin puree, pumpkin spice and they are gluten free and paleo! A perfect treat for fall! This one comes from One Clever Chef! The name fits!
20. Low-FODMAP Anti-Bloat & Anti-Inflammatory Healing Carrot Turmeric Ginger Soup
Have you heard of Low-FODMAP? If not, it's foods that are really good for people who have IBS. This soup recipe is super unique because it's low-FODMAP and because it has rosemary, ginger, cinnamon and turmeric. A perfect fall soup from Real Balanced!
21. Comfort Butternut Squash Quinoa Soup with Crunch
This is a soup and salad combo in my book! It features butternut squash with garlic, cumin and honey. Then you top it with a garnish of spiced quinoa, this soup takes on a bit of crunch and a slight heat! Fabulously unique from Compass & Fork.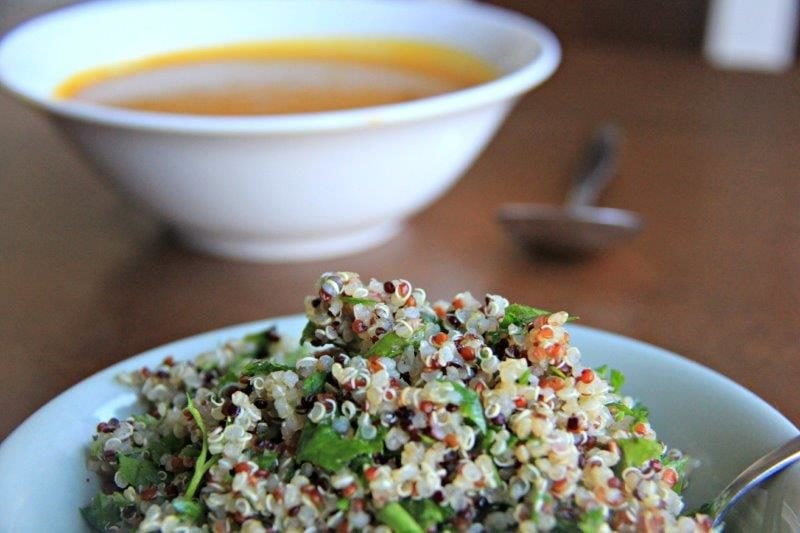 You get the best of both worlds with this unique dish…apple pie and cake! And this one has a tad bit of bourbon! This sweet treat comes to you from The Hungry Waitress!
And last but not least…it's not fall unless you have pumpkin pie! And these little minis are amazing! Full of all of your favorite flavors…cinnamon, pumpkin, ginger, clove and molasses. These little pretties come to you from Flour Arrangements!
And there you have it my friends! 23 unique fall recipes you must try this fall season! Happy fall eats, ya'll!
Pin these 23 UNIQUE Must Try Fall Recipes to your favorite HOLIDAY or FALL FAVORITES board on PINTEREST!