Roll out your grills and kick off summer with these 18 mouthwatering Memorial Day recipes! Featuring your favorite Memorial Day foods including BBQ ribs, burgers, grilled corn on the cob, and more. Regardless of your plans, these recipes are perfect for any venue!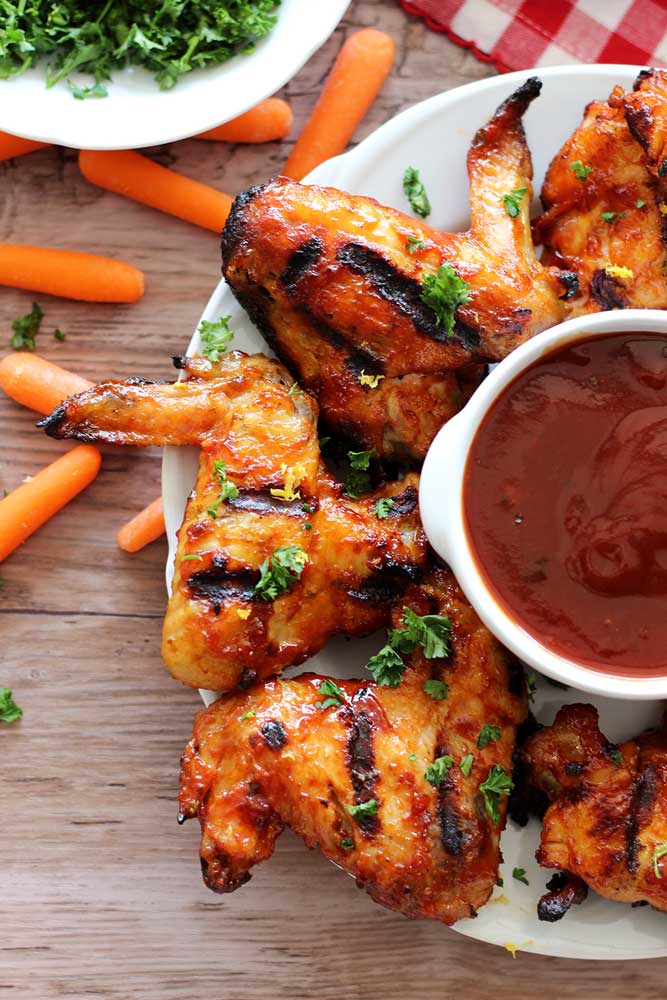 Memorial Day weekend is around the corner. Have you thought about your menu for Memorial Day? What are your Memorial Day recipes going to entail? Are you going to cookout? Are you going to smoke your favorite cut of meat (I am!)?  Or, are you going to attend a BBQ or a party and you need to bring a dish? Regardless of your plans, these 18 Memorial Day recipes are guaranteed to be crowd pleasers.
You just can't have a BBQ without corn on the cob. But this recipe is special because it's full of seasoning including chili powder, cayenne pepper, fresh lime, and Cotija cheese. It's a crowd favorite. Super easy and crazy delish.
Get the recipe here.
Potato salad is a must for Memorial Day. With this recipe, you'll use red potatoes. And make sure you leave the peels on. Creamy and tangy flavors, this potato salad is made with lemon, capers, and red onion.
Get the recipe here.
I am SO in love with this recipe! I'm from Tennessee so I know good ribs and this recipe screams real good ribs. These are Memphis-style barbecue pork ribs lathered with a pomegranate vinegar.
Get the recipe here.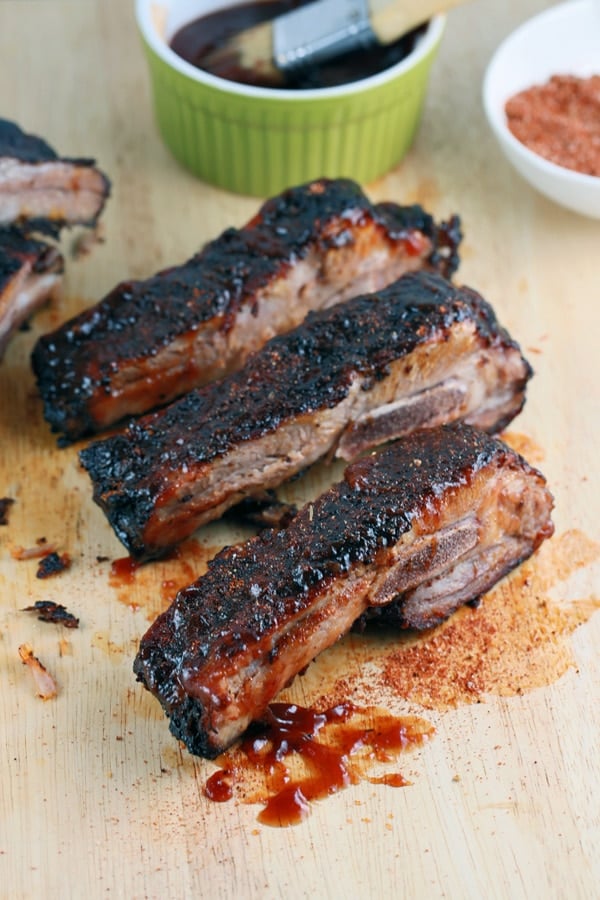 Another Memorial Day food idea for your menu is Coleslaw. Coleslaw is a classic must have side dish for any BBQ on Memorial Day. Skip the mayo and season your coleslaw with lemon and pineapple juice using fresh fruits and vegetables.
Get the recipe here.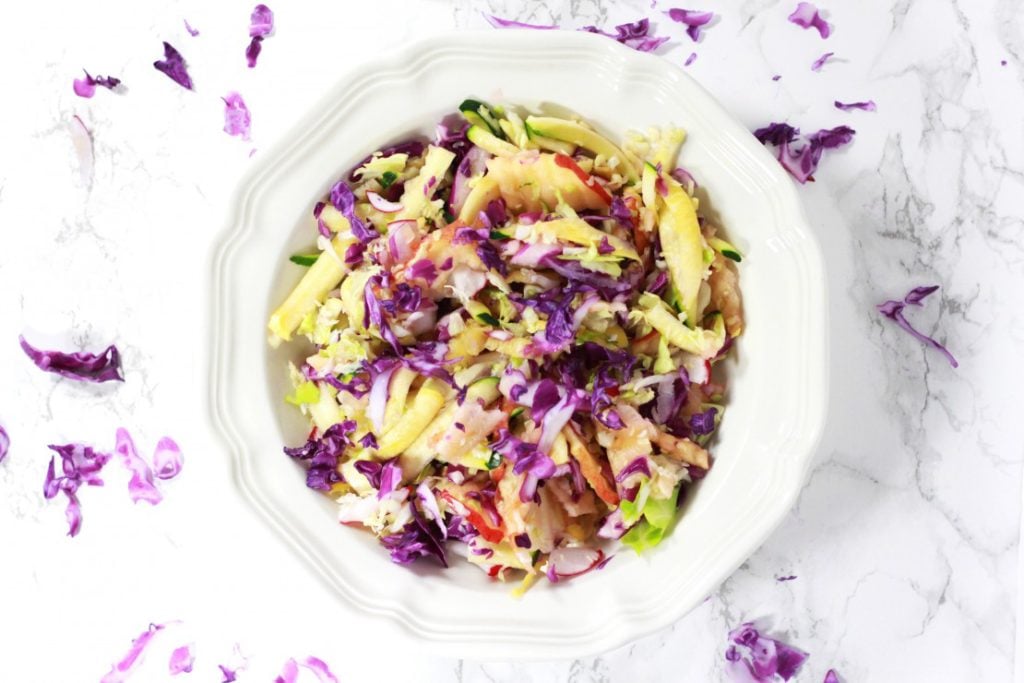 Nothing screams the beginning of summer like watermelon and blackberries! Not only is it a refreshingly delicious fruit salad, it calls for only 4 simple ingredients!
Get the recipe here.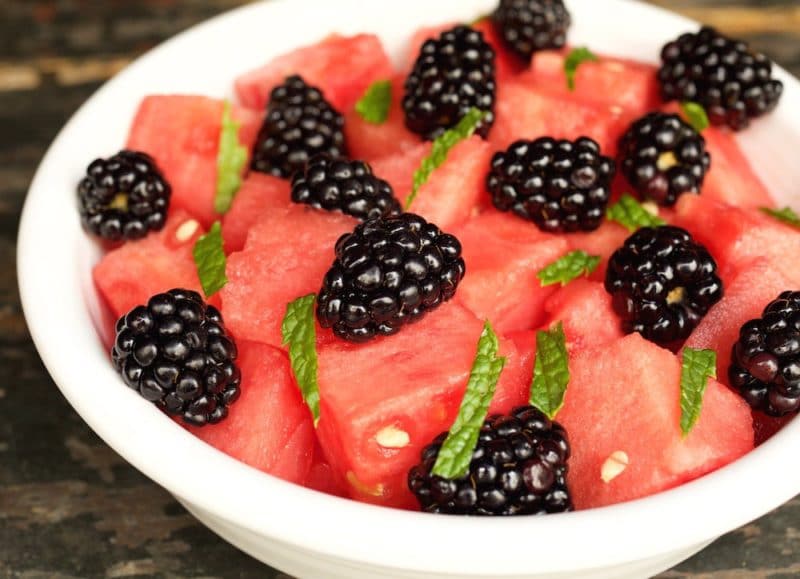 I'm just not sure words are need for this recipe because the picture speaks for itself. Amazing. DELICIOUS. Mouthwatering. Scrumptious! If you love cheesecake and you love ice cream, you'll love this homemade dessert. I mean seriously....who would not want to make this for their Memorial Day weekend party!
Get the recipe here.
For the love of some Macaroni and Cheese! It's just one of those foods that everyone loves. Cheesy and creamy and cheesy again, this is the ultimate comfort food. The perfect pop in your mouth snack for your Memorial Day!
Get the recipe here.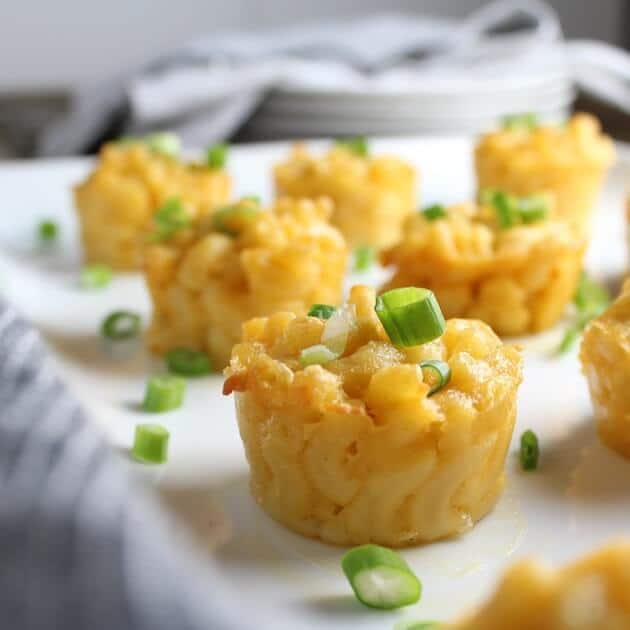 Tangy, spicy and sweet, these baked beans are fabulous! The secret is in the sauce. If  you really want to impress your guest this Memorial Day weekend, this recipe is a must try!
Get the recipe here.
Everyone loves a good salad with their BBQ and this one is a sure winner! The combination of fresh strawberries, blueberries, and Granny Smith apples mixed with fresh chopped kale, broccoli, cilantro, and mint tastes amazing and is so refreshing! Top it off with the citrus basil vinaigrette dressing and this will become your new favorite go-to salad!
Get the recipe here.
The perfect mixture of sweet and spicy, these cornbread muffins are just the carb you need with your BBQ this Memorial Day Holiday! The finely chopped jalapenos brings for the flavor in every bite.
Get the recipe here.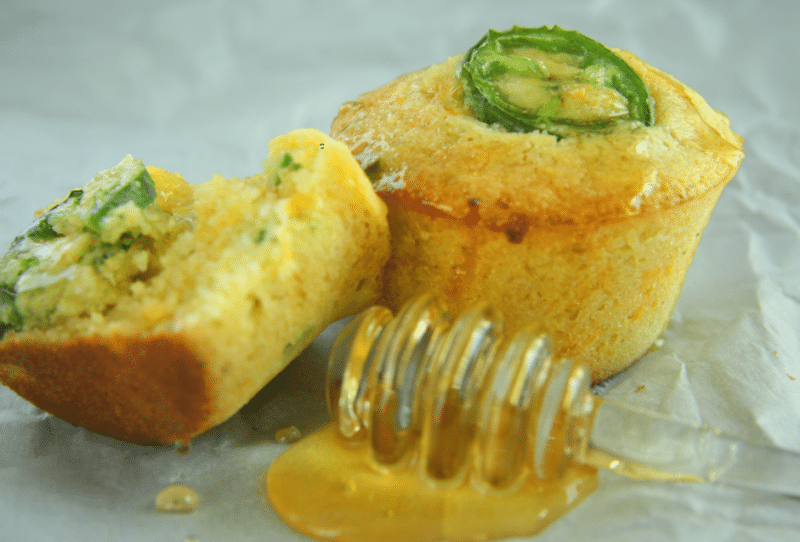 If you need a low maintenance Memorial Day meal, look no further. You'll add shrimp, sausage, corn, and spices in the foil and cook in the oven for 20 minutes. Full of flavor and easy to make.
Get the recipe here.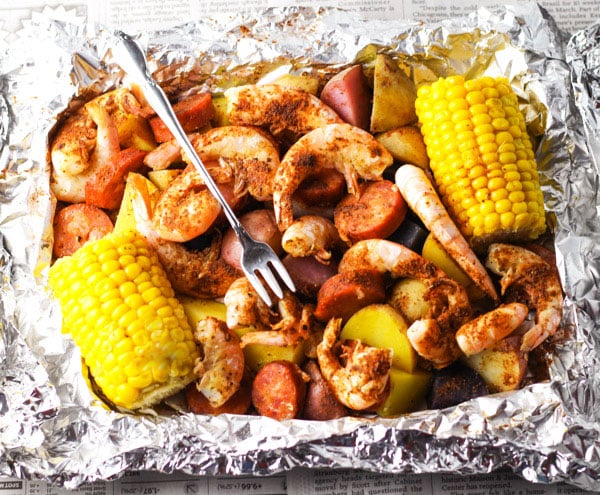 The perfect dessert for Memorial Day. Can you believe these tarts are healthy? Made with blueberries, strawberries, and greek yogurt these tarts taste incredible!
Get the recipe here.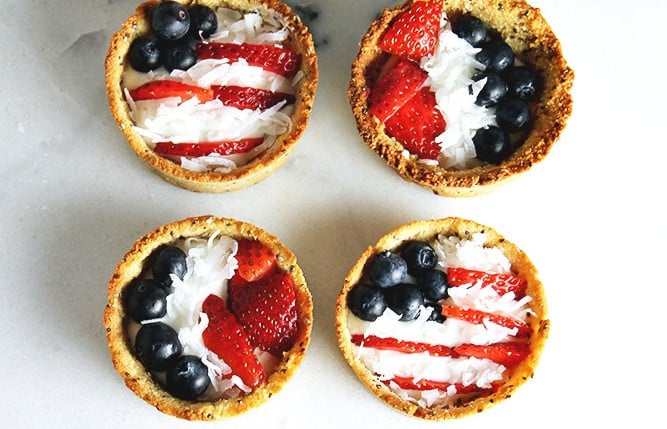 Pasta salads are a must for summer and should be required at every BBQ! This pasta salad is made with grilled corn, cherry tomatoes, feta cheese, basil, and lemon.
Get the recipe here.
Most people grill hamburgers on Memorial Day weekend but if you're looking for a plant based burger, look no further. Made with basil pesto and topped with tomato and arugula, this burger is poppin with some amazing flavor.
Get the recipe here.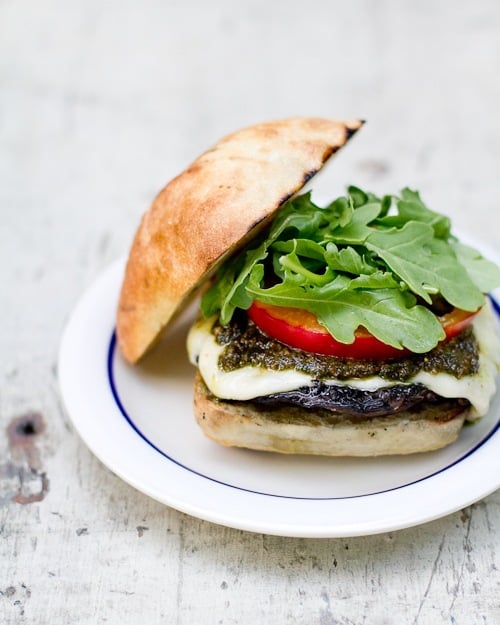 Wings are the perfect grilling food for summer. Grilled to perfection in a sweet and smoky homemade BBQ sauce, these wings can be eaten with one hand while holding a cold drink in the other! Perfect for Memorial day and a guaranteed crowd pleaser!
Get the recipe here.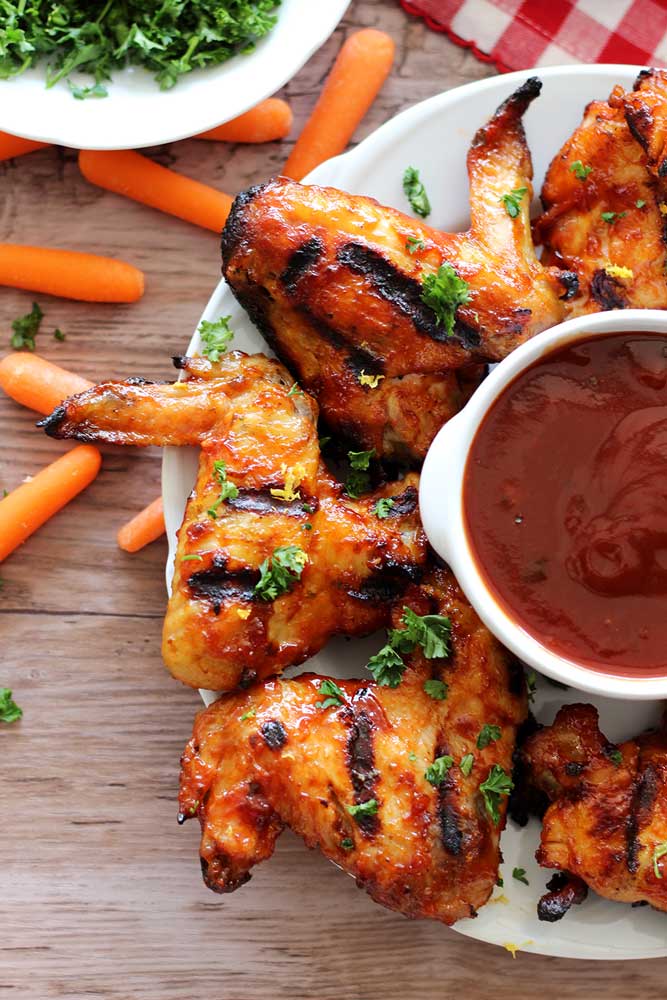 Need an alternative to a hamburger this Memorial Day weekend? Try this pulled chicken sandwich recipe.  You;ll make the chicken in the crockpot and add some homemade chipotle mayo.
Get the recipe here.
You don't have to buy a fancy, high-end cut of meat for your Memorial Day BBQ. Sometimes simple is best and that's what you get with this Herbed Skirt Steak recipe. I bet you already have all the ingredients in your pantry to make this marinade.
Get the recipe here.
End your Memorial Weekend with a taste of summer! These Orange Creamsicle Cupcakes remind me so much of my favorite childhood ice cream.  I've made these cupcakes many times and they are delish! Such a fun summer taste!
Get the recipe here.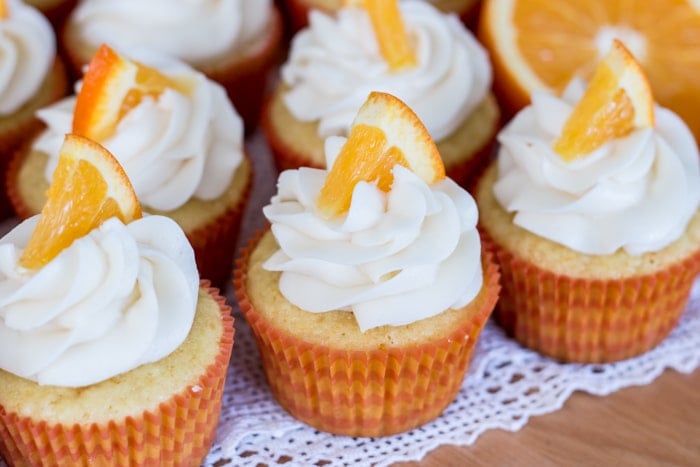 Special note on this post...not all of these recipes featured are Gluten Free. A lot of them are, but make sure that if you are on a Gluten Free diet that you read the ingredients for each recipe.
Looking For Memorial Day Leftovers?