Who says smoking is only for summer time? I've got 16 of the best smoker recipes that will make you want to buy a smoker. When it comes to cooking on your smoker, there are countless possibilities you can enjoy all year!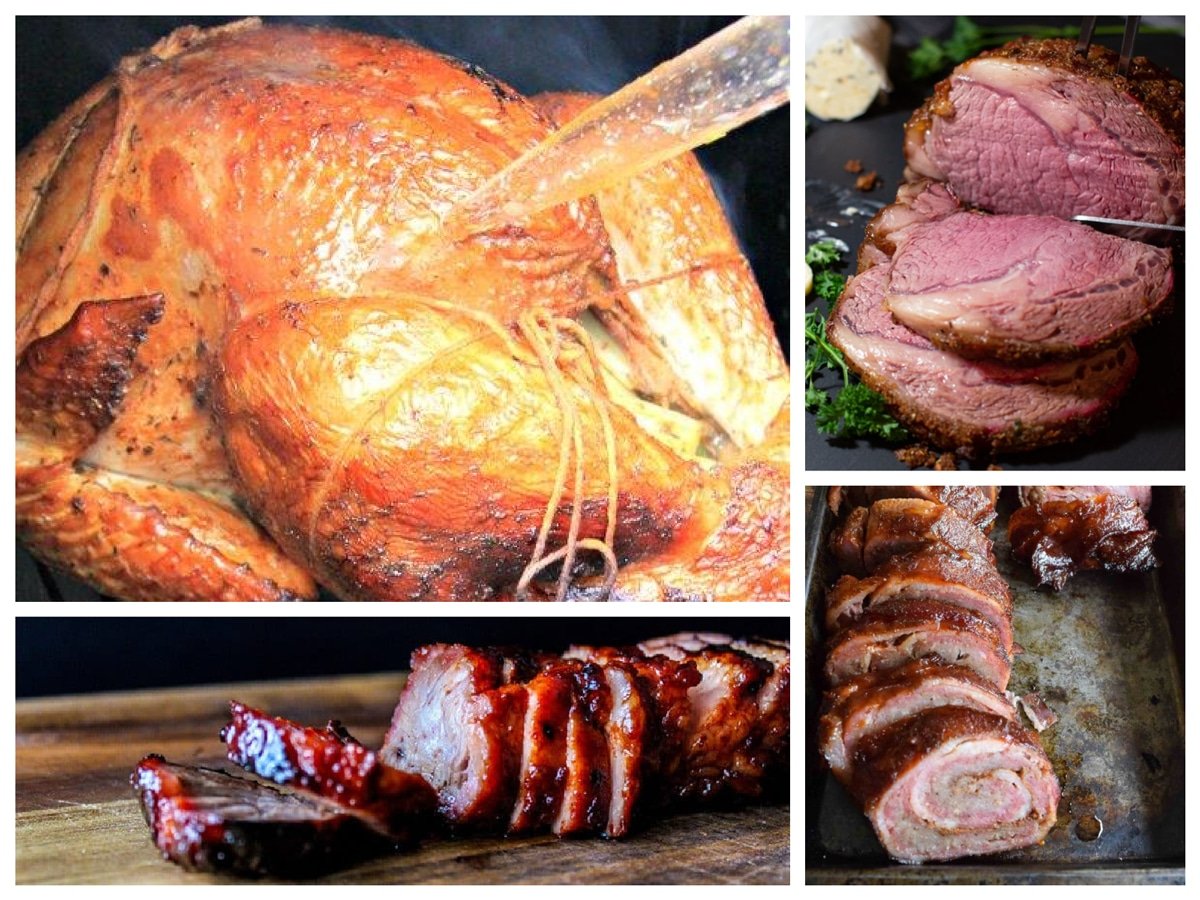 I love using my smoker to smoke meat and side dishes! Beef, pork, seafood, chicken...you name it and I'll smoke it. The smoker is one of the best purchases I've ever made! I'm able to make recipes like this smoked bacon wrapped meatloaf stuffed with cheese and these sweet and juicy beef brisket burnt ends.
I'm sharing some of my all time favorite smoker recipes. You'll find the best meats to smoke that are good for both beginners and experienced pitmasters! From smoking baby back ribs using the 2-2-1 method to making a smoked pork butt for pulled pork sandwiches, you'll get all the expert tips for making the best smoker recipes that everyone will enjoy!
Jump to:
Who doesn't love bacon?! This smoker recipe is perfect for a summer get together, picnic or BBQ. Easy to prep, the bacon and sausage are weaved together and it only takes 3 hours to smoke! Incredible juicy flavor in every bite!
Try pairing this with these hickory smoked green beans with bacon and this smoked velveeta mac and cheese!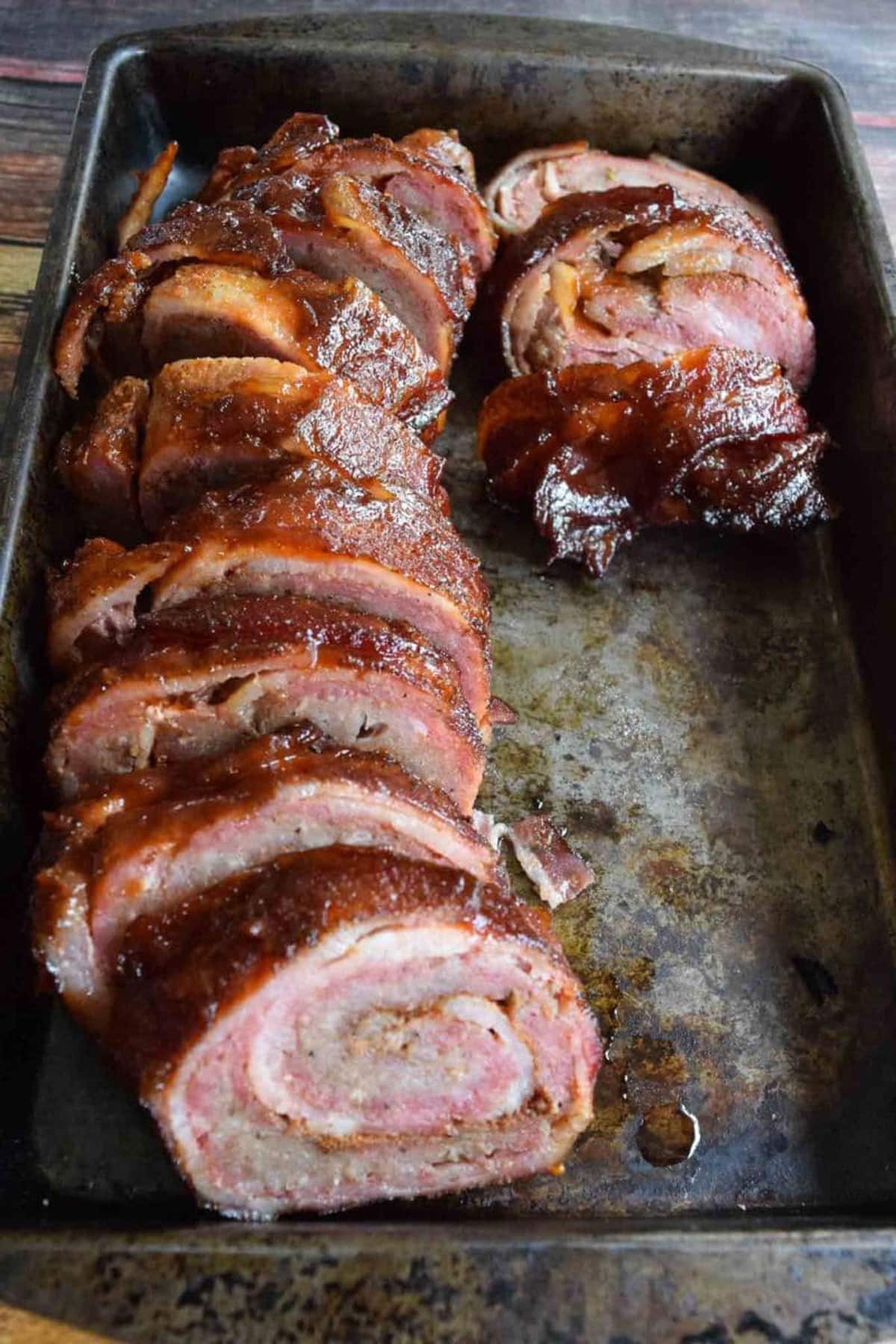 Recipe: How To Smoke A Bacon Bomb (Bacon Explosion)
Sweet and spicy sums the flavor up perfectly! Delicious and authentic char siu is achievable to make in your own kitchen. Pork shoulder and tofu is used to make this sweet and sticky Chinese BBQ pork and it's out-of-this-world delicious!
Try serving it with this easy rice pilaf recipe and these balsamic green beans and mushrooms!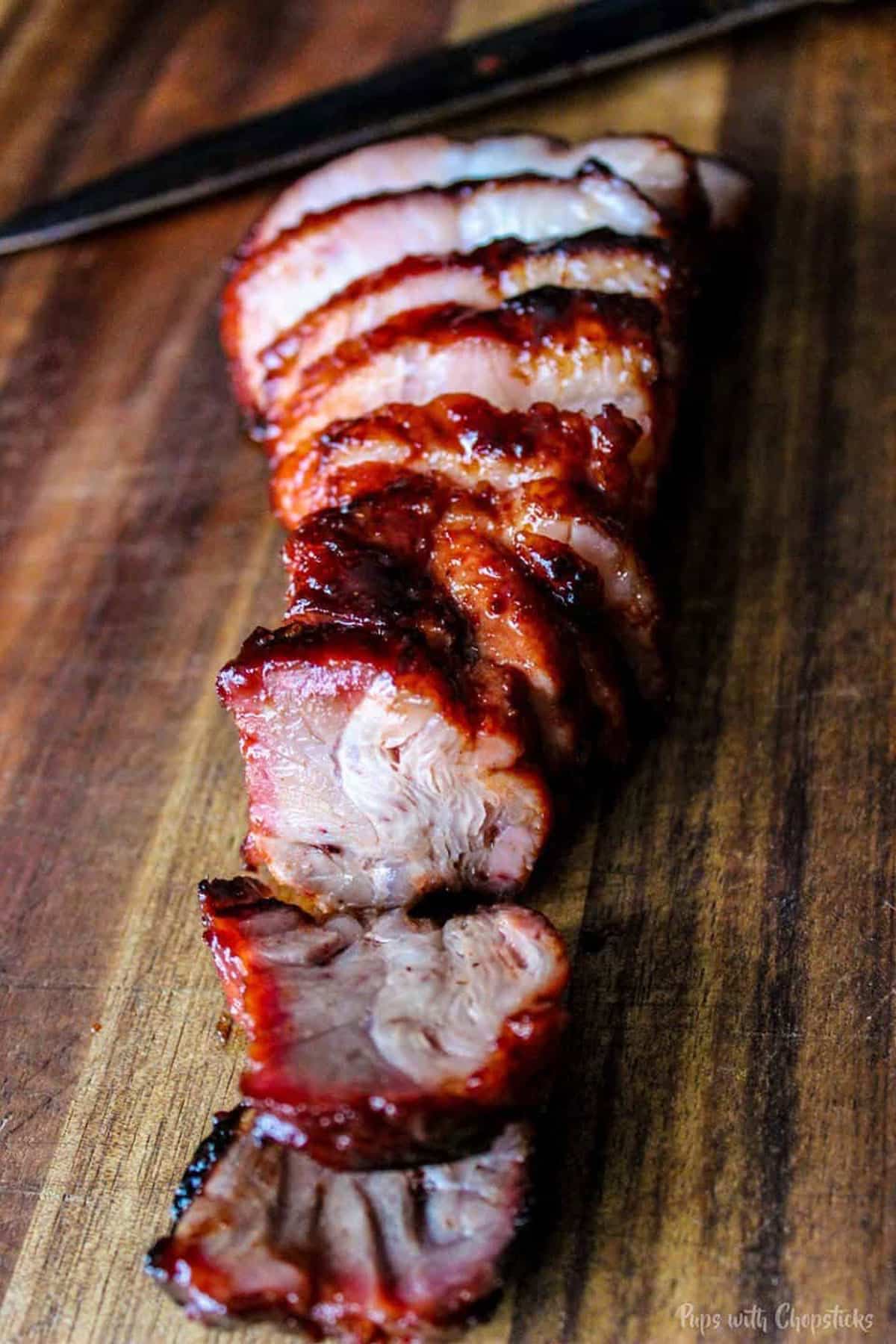 Recipe: Sweet and Sticky Char Siu (Chinese BBQ Pork)
Did you know you can smoke macaroni and cheese? Who would have thought? Every good smoked meat needs some good side dishes. And this smoked mac and cheese is creamy, cheesy, and full of flavor! Top it with scallions, bacon, or parsley!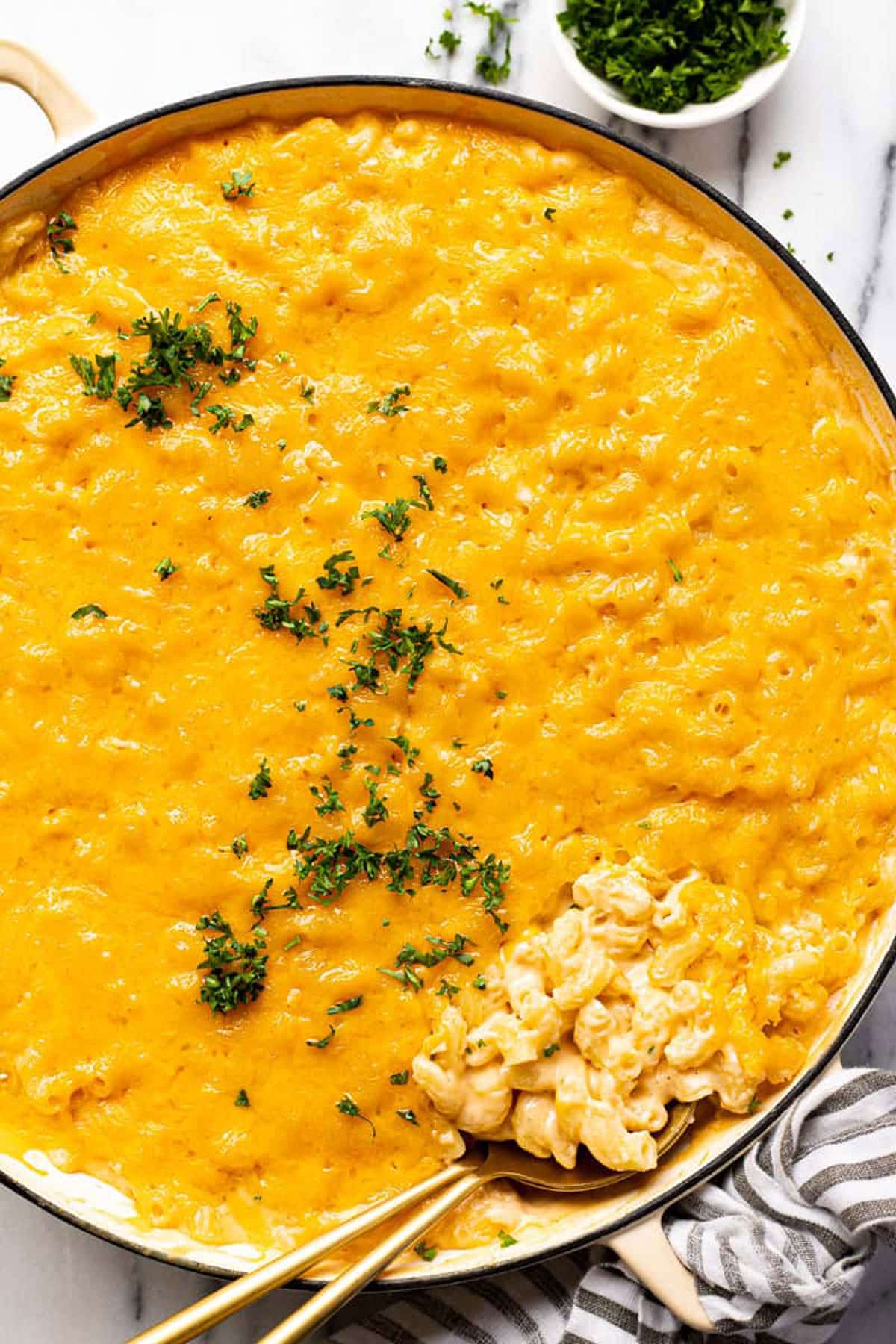 Recipe: Smoked Macaroni and Cheese
Smoking a chicken is so EASY! Wow your taste buds with this melt-in-your-mouth Applewood Smoked Chicken! Prepped with a brown sugar, smoky paprika, and garlic based rub, this smoked chicken tastes amazing! And it's super juicy! With this smoked chicken recipe, you'll never have to endure dry chicken again!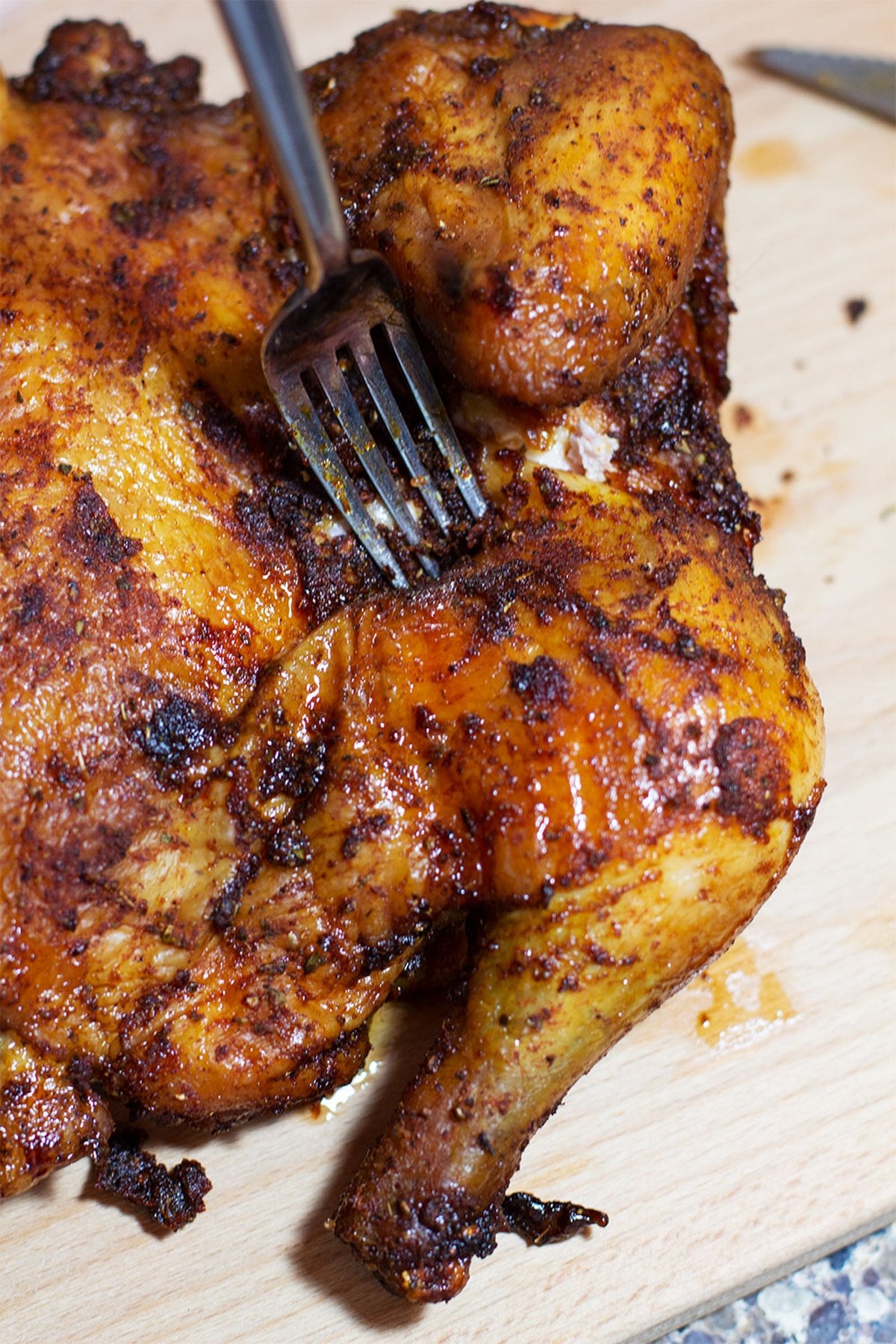 Recipe: How To Smoke A Whole Chicken
A fail proof smoker recipe! You really can't mess up this BBQ smoked ham because it's already fully cooked. Add several slices of this homemade compound cranberry honey butter and put it on the ham before smoking. Soon, you'll end up with a delicious smoked ham with the most delicious and succulent sweet crust!
And it's perfect for Easter, Christmas, Thanksgiving or even a summer BBQ! It pairs perfectly with these smoked mini potatoes!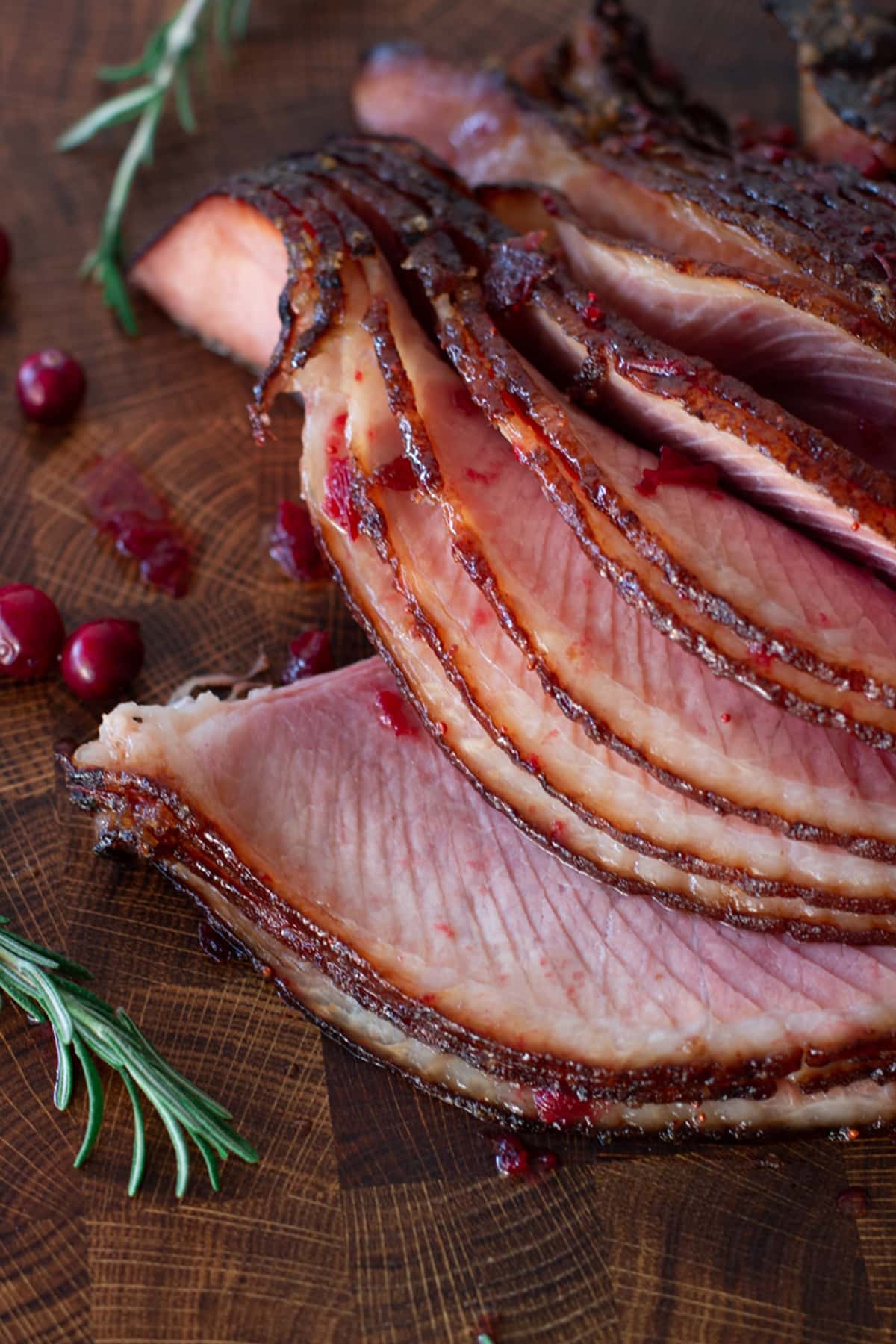 Recipe: Easy Smoked Ham with Cranberry Compound Butter
Smoked Lobster is super easy to make and this recipe only calls for 3 ingredients! These smoked lobster tails are huge on flavor and elegance. Make sure to dip the meat in melted butter or this melted garlic herb compound butter!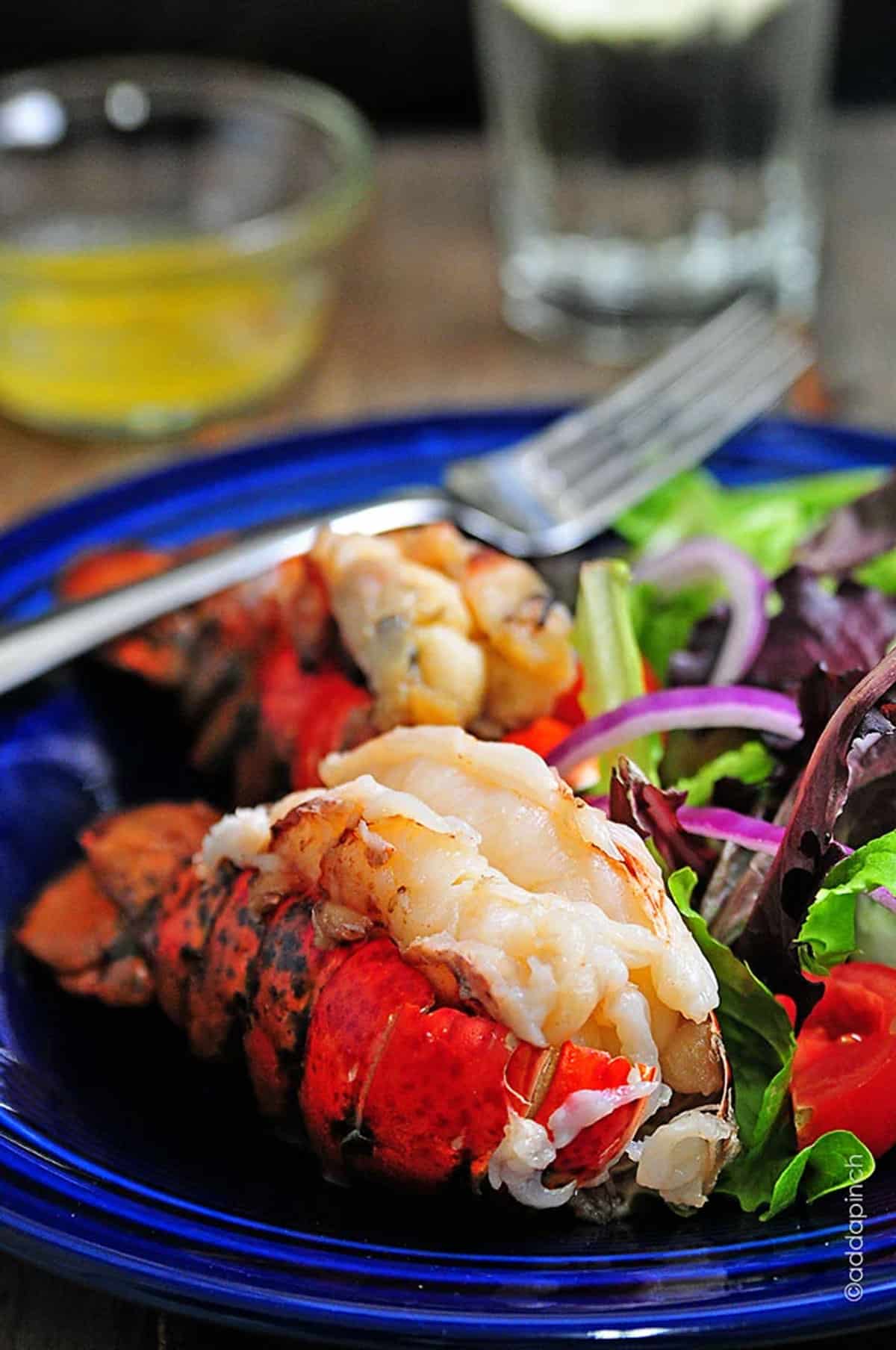 Recipe: Easy Smoked Lobster Tail
This smoked garlic butter prime rib has a Montreal seasoning rub and is incredibly juicy! Smoked low and slow, this steak forms the most incredible outer bark that is full of succulent flavor in every bite! Try serving this alongside these creamy mashed potatoes.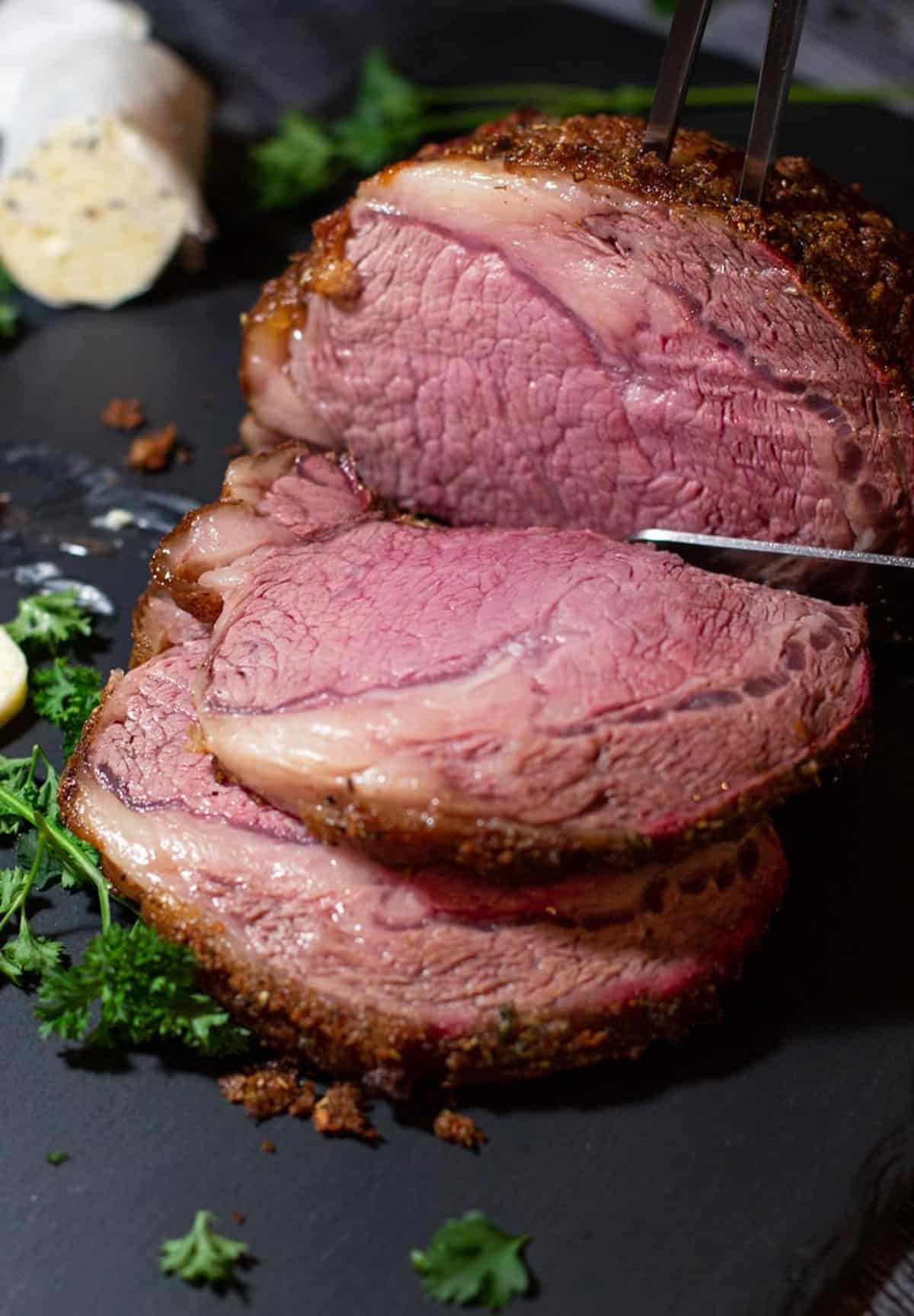 Recipe: Smoked Prime Rib With Garlic Herb Butter
Smoking a whole turkey is easy and is guaranteed to be juicy if you smoke it to 165°F. You'll brine the turkey for extra juiciness, flavor, and tenderness. Then, you'll massage a rub to perfectly season that turkey. Last, smoke that turkey on the smoker low and slow, basting with a butter-based solution. Absolutely perfect for Thanksgiving and Christmas!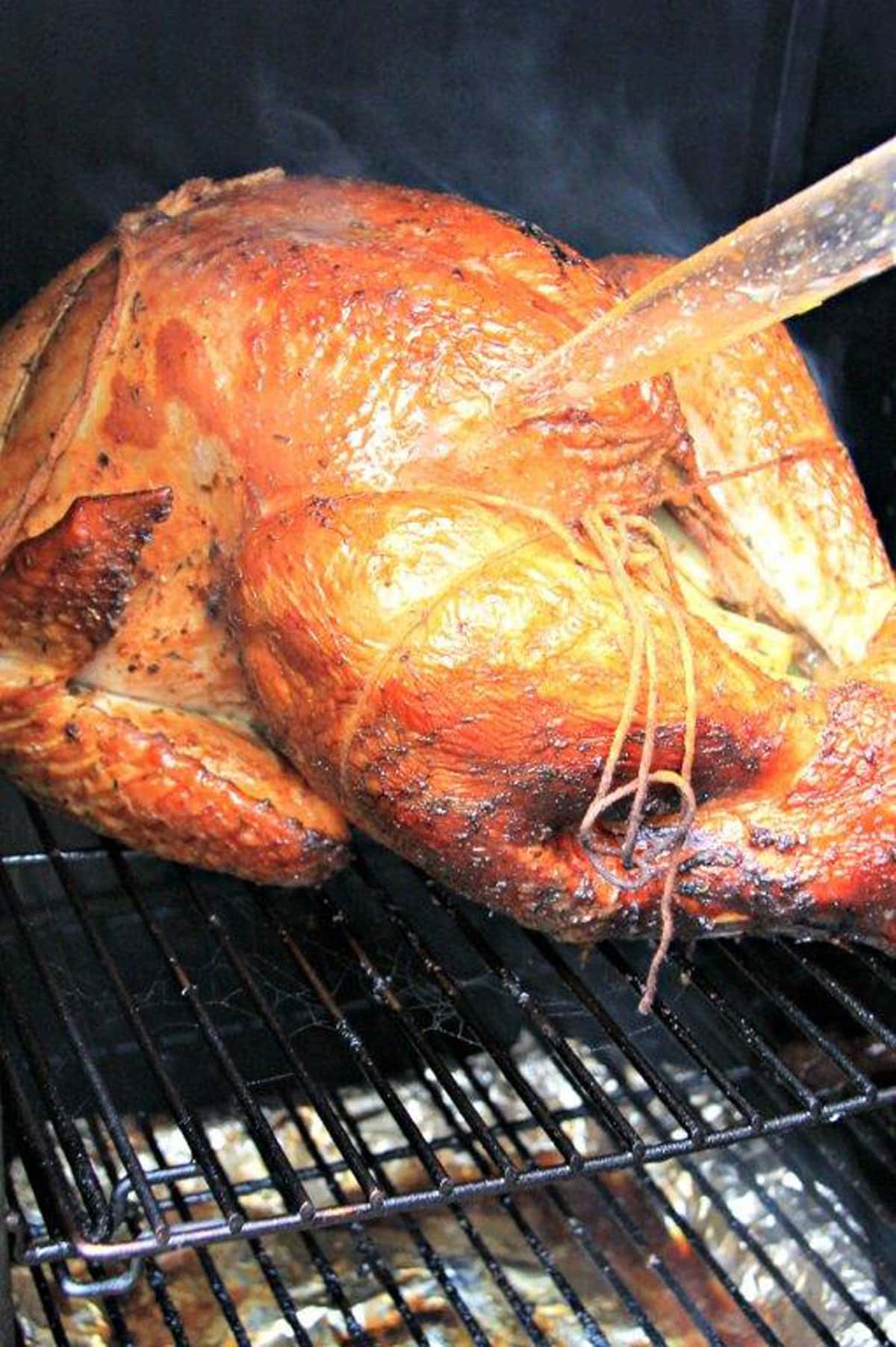 Recipe: How To Smoke A Whole Turkey
When you slow smoke a beef brisket, it's incredibly juicy and absolutely explodes with flavor! But have you ever experienced "the stall"? If so, there is a simple way to get around it. And in this recipe post, there are step-by-step instructions that teaches you how to get past the stall!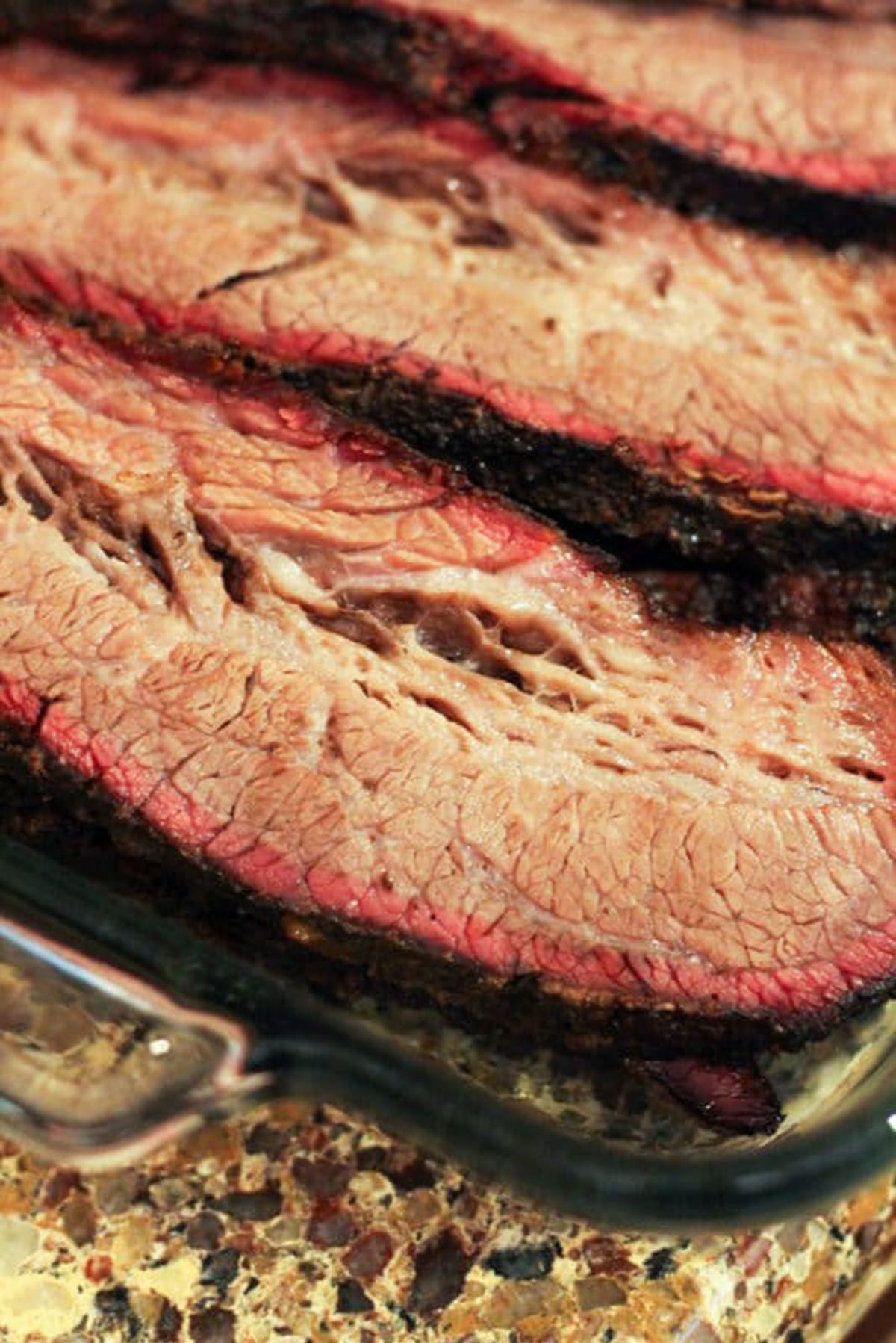 Recipe: How To Smoke A Beef Brisket
If you love to grill corn on the cob, then you're going to love making it on the smoker! Buttery describes this corn perfectly! Smoked corn on the cob is an easy and crazy flavorful way to spice up this staple side dish! And it's a must have companion for this smoked tri tip and these easy smoked chicken thighs!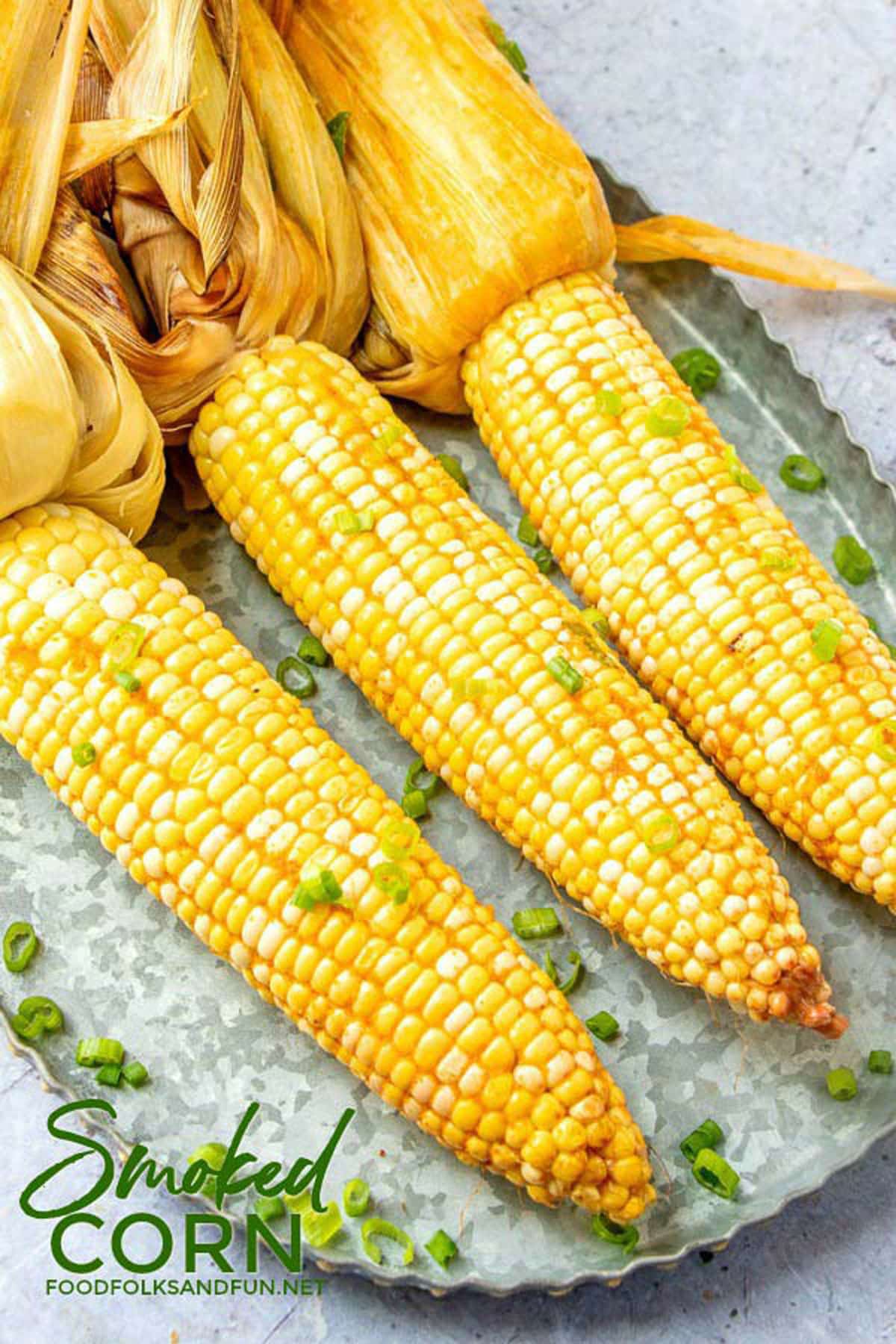 Recipe: Buttery Smoked Corn On The Cob
I love to cut up a chicken and smoke individual pieces! Or you can buy the prepackaged at a local grocery store. If you want to smoke meat that doesn't take all day, then chicken quarters work amazing on the smoker! We're talking 2 hours of smoke time instead of the typical 6-13 hours of smoking! Try using this easy homemade BBQ sauce with this recipe!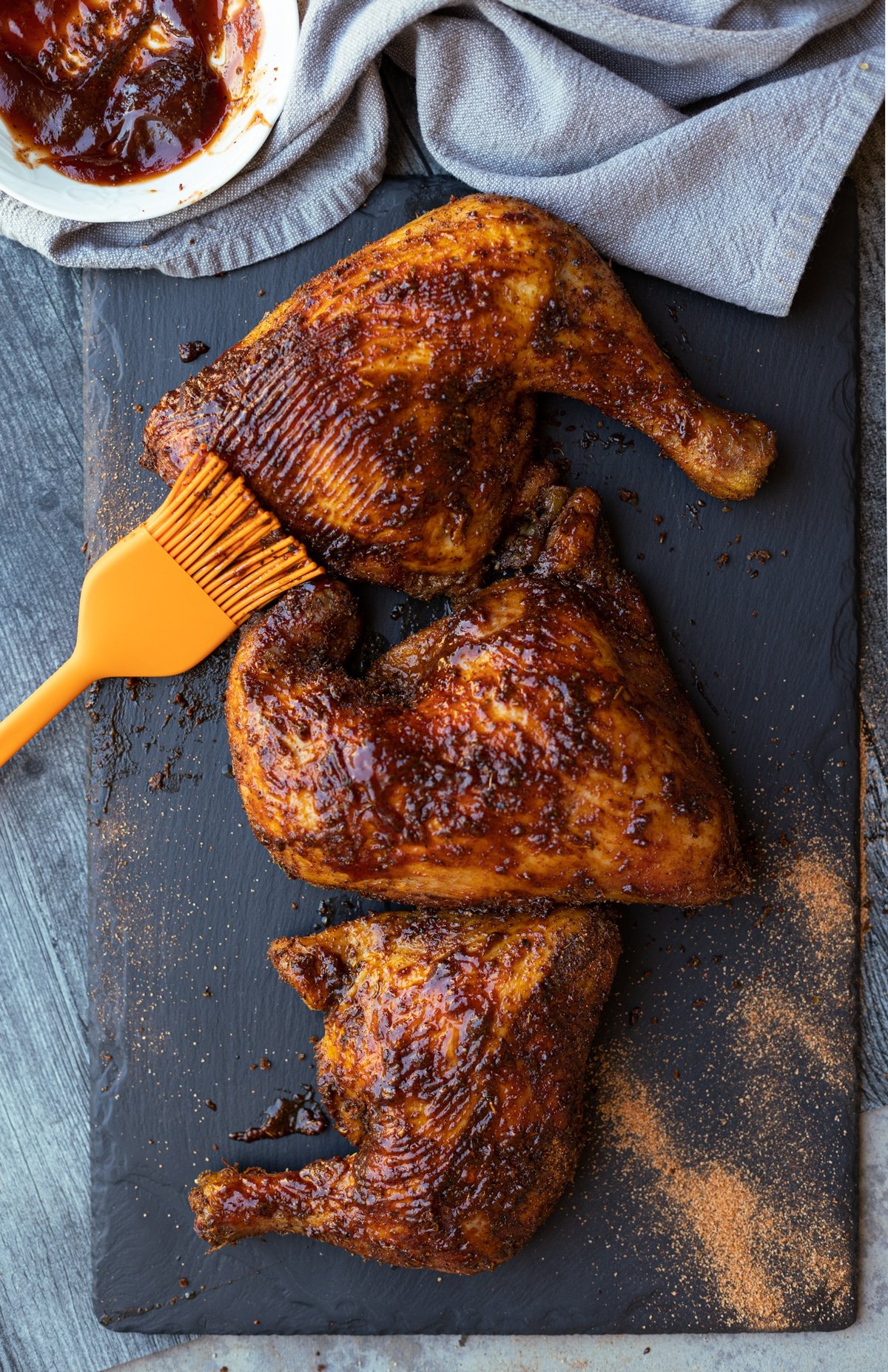 Recipe: How To Smoke Chicken Leg Quarters
"Pork butt" is a cut from the shoulder of the pig. This cut of meat has a lot of marbling which means a lot of tender meat! So why this cut of meat? Versatility! I'm feature some tacos but you can also use this cut to make pulled pork sandwiches! Looking to spice up a homemade pizza? Yep - add some pulled pork and melt the cheese!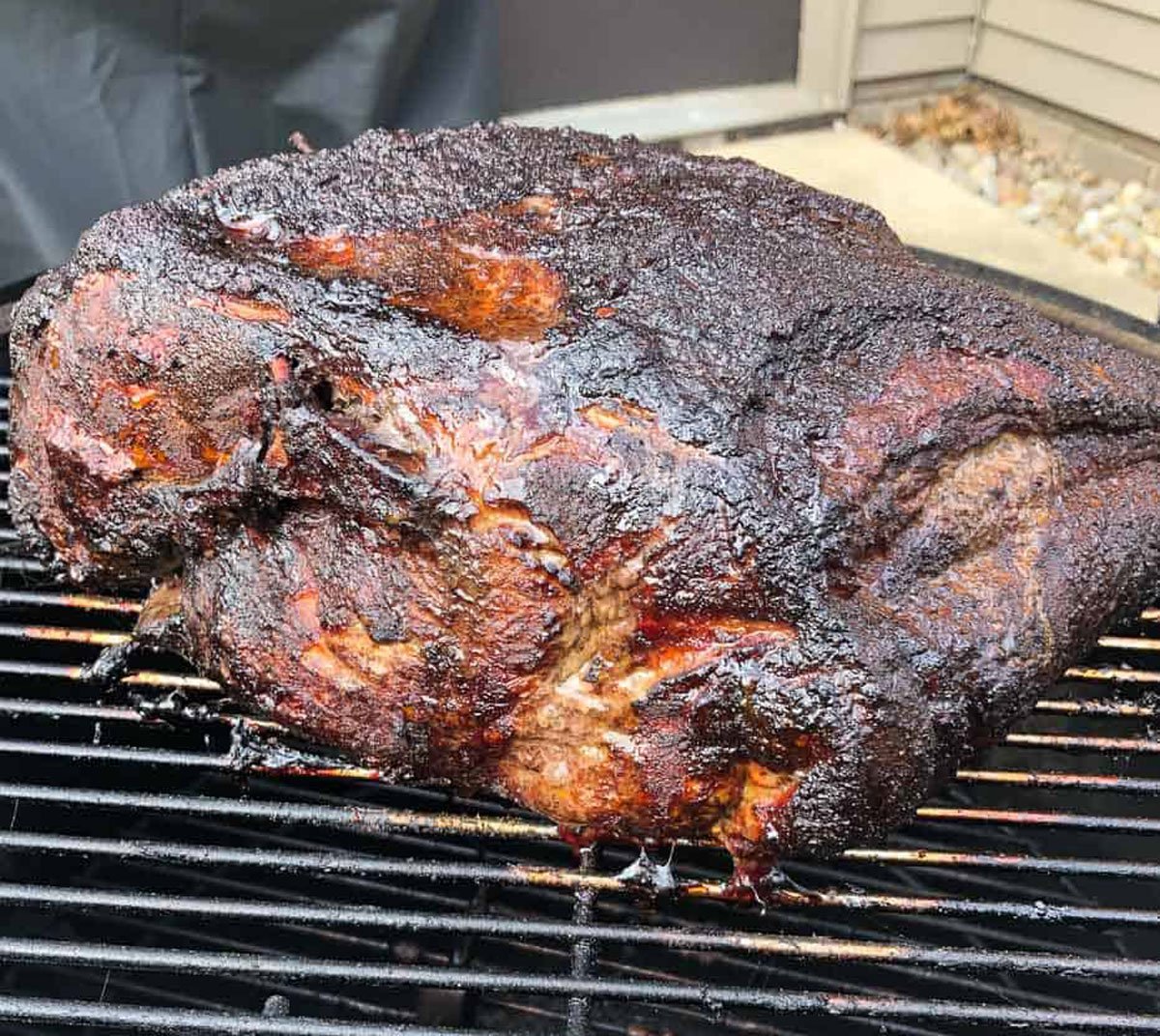 Recipe: How To Make Smoked Pork Butt Tacos
Smoking salmon filets is easy, fast, and crazy flavorful! With only 5 simple ingredients, this salmon will be ready in less than 2 hours! It's the perfect addition to your morning bagel, a protein packed topping for any salad, and the perfect dinner, especially when paired with these crockpot potatoes and these smoked tomatoes!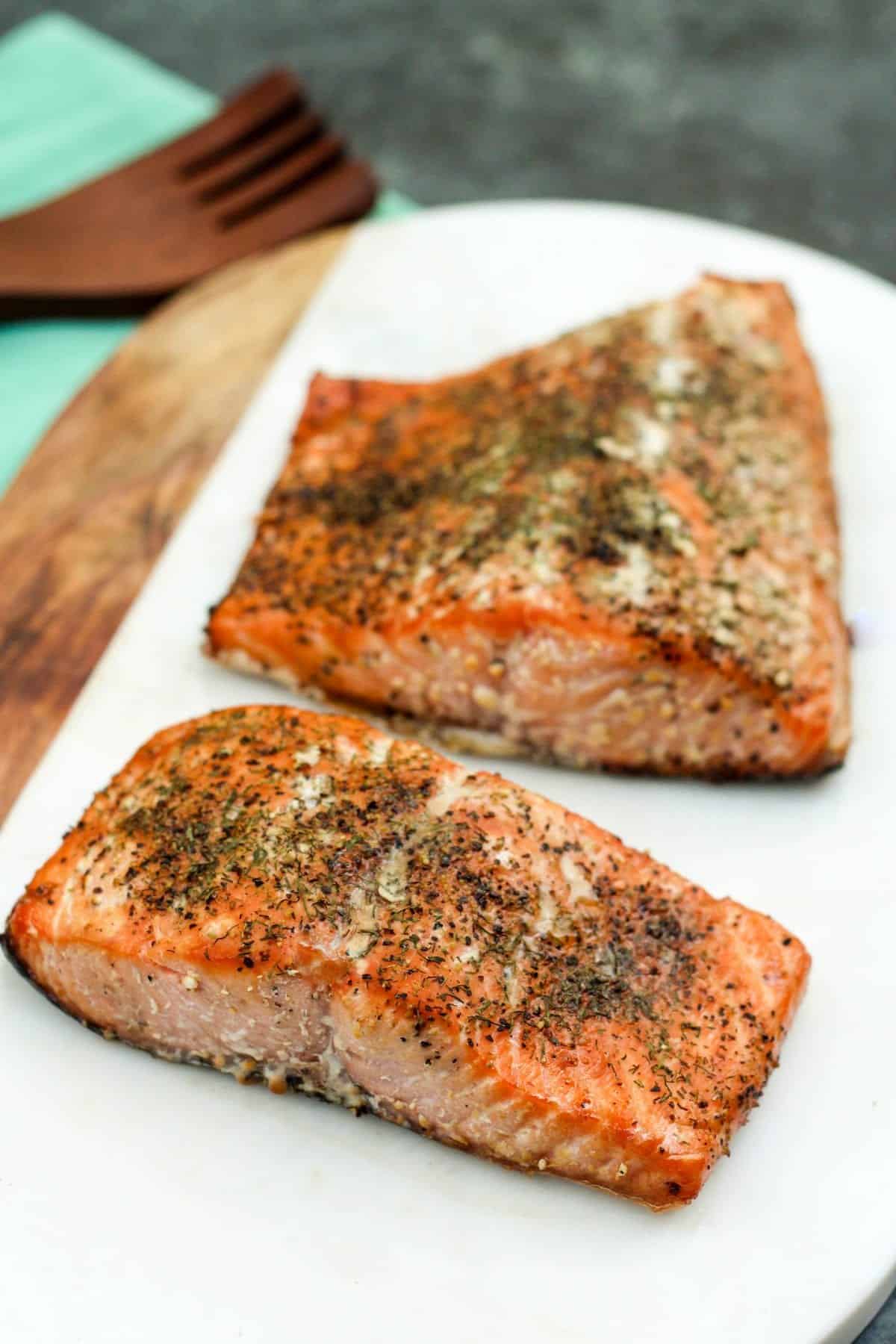 Recipe: Brown Sugar Smoked Salmon
If you don't feel like messing with the whole turkey, just smoke the turkey breast. And brining will help add a lot of moisture to the white meat. Juicy and delicious, it's easy to smoked and turns out moist, tender, and full of flavor every time!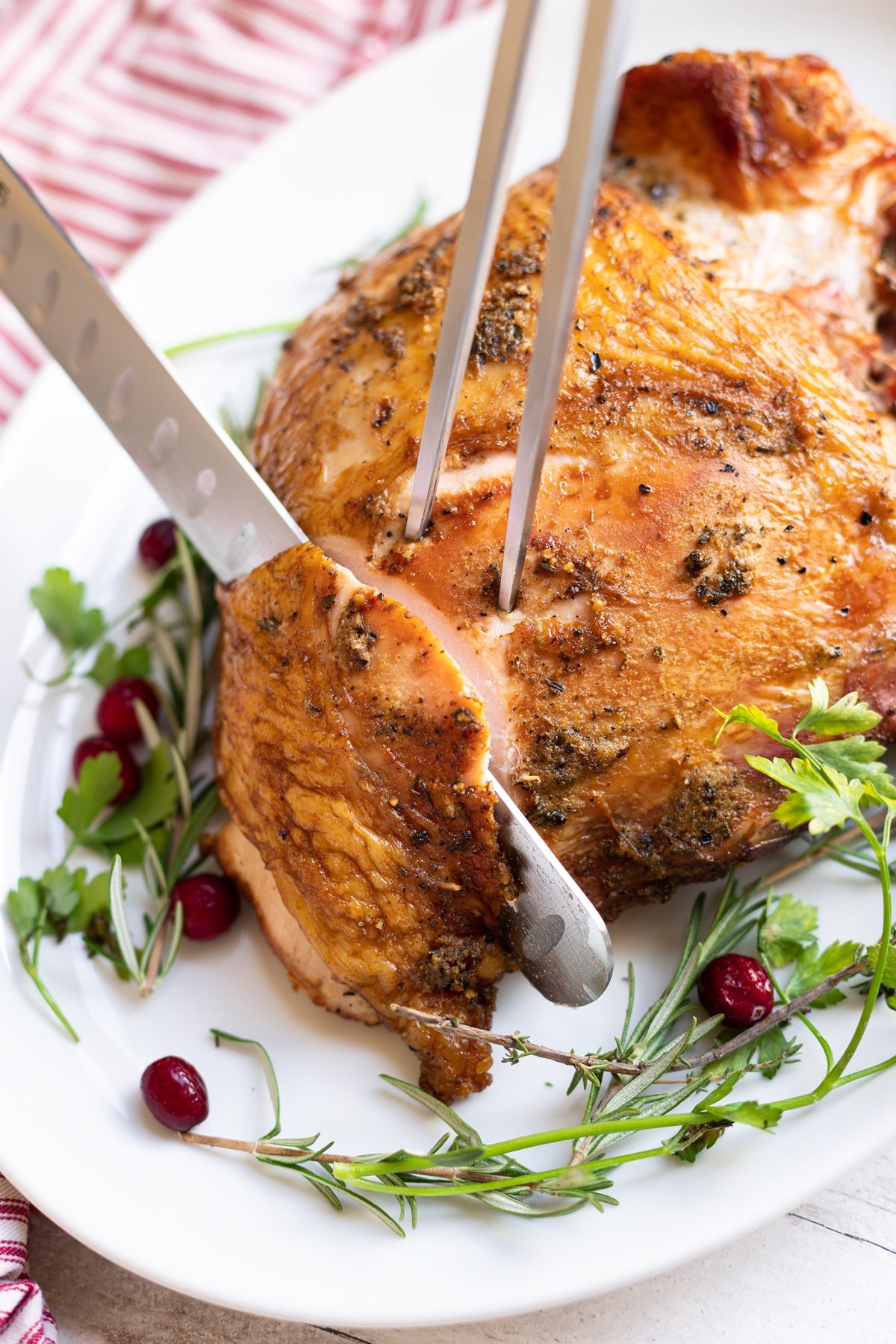 Recipe: How To Make The Best Smoked Turkey Breast
A simple way to prepare beef, this chuck roast is covered in a simple garlic and herb butter rub that forms the most flavorful bark. It truly is the most perfect meal for dinner on a weekend any occasion during the year!
Recipe: Smoked Chuck Roast Recipe
If you've never smoked wings before, you're going to be amazed at how quick and easy it is! Not only are these tender and juicy, but they are the best wings that you can make at home! You'll get step-by-step instructions to master the art of smoking chicken wings so you can enjoy these every single time you make them!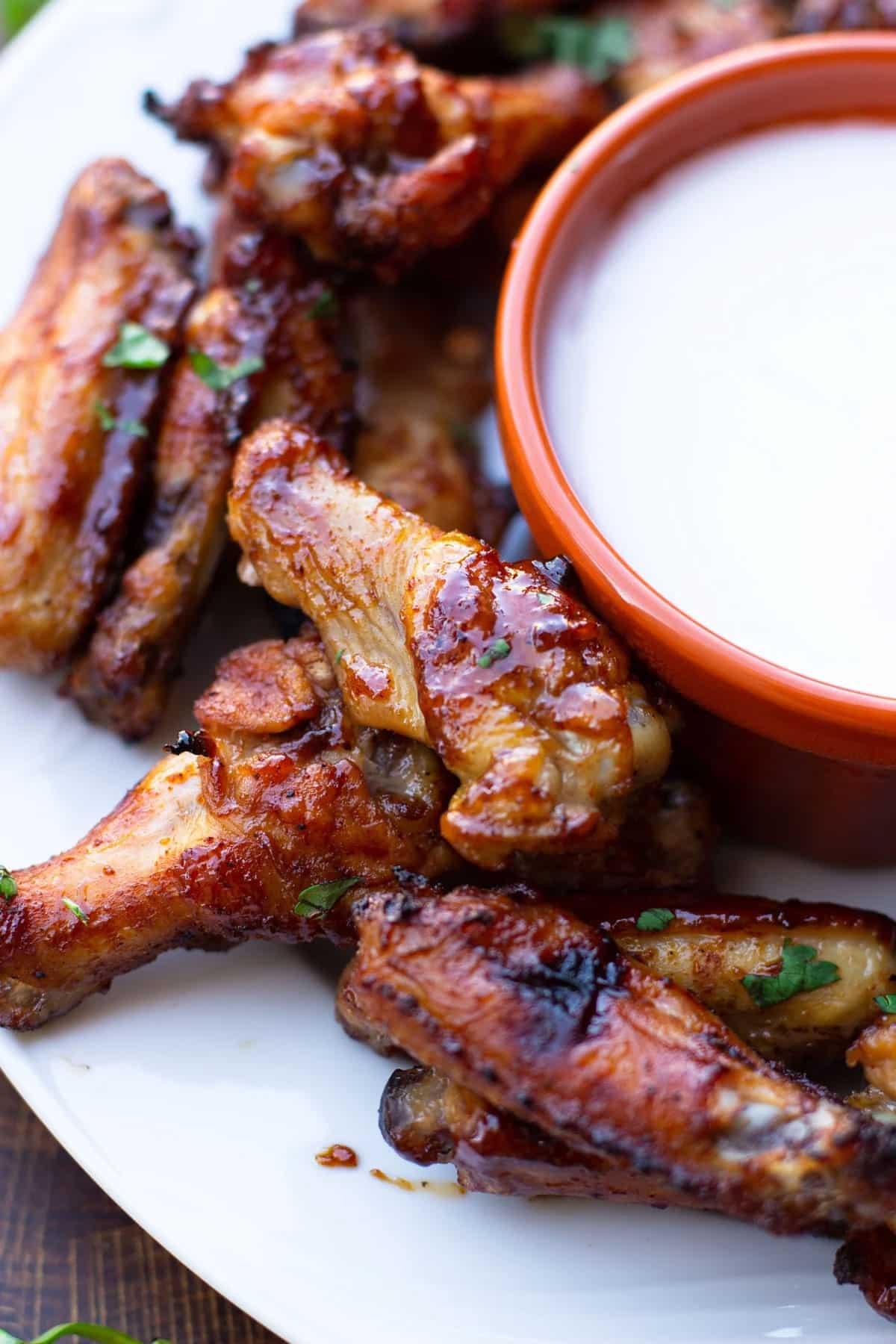 Recipe: How To Make The Best Smoked Chicken Wings Every Time
More BBQ Posts
👩‍🍳 Looking for more information about smoking meat? Are you looking for more smoker recipes? I recently published a smoking cookbook that contains 65 smoker recipes that anyone can make!

Whether you're new to the practice or just want to brush up on the basics, Smoking Meat Made Easy is your ultimate guide to backyard smoking.

Master the best smoker recipes and the most flavorful techniques with dozens of options that are easy to follow. And, all these smoker recipes will work with any type of smoker!

Order your of Smoking Meat Made Easy copy today!