Who says smoking is only for summer time? I've got 16 smoker recipes that I guarantee will make you want to buy a smoker so you can smoke all kinds of yummy food all year round!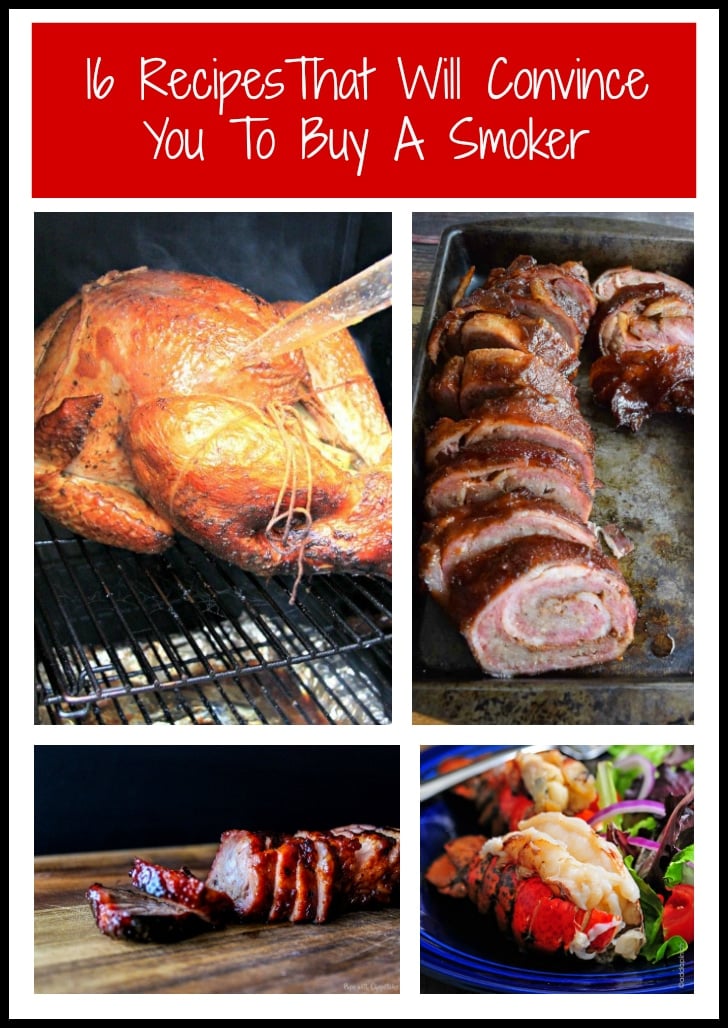 I am a big time smoker of all things foods! I love my smoker and it's one of the best gifts I've ever received! Yep, you heard me correctly...I got a smoker for a Christmas present....from my HUSBAND! Yep and I love it! Hint, hint...I guess he wanted me to smoke some meat!
Well my friends, I'm about to share 16 of my favorite smoker recipes with you! If these smoker recipes don't peak your tastebuds, I don't know what will!
Let's start with bacon...I mean, why not?! Who doesn't love bacon! And it's an appetizer! It's so unique and it's absolutely perfect for a summer get together, picnic or BBQ! Let me tell you why you want this recipe...it's easy to prep, it's bacon and sausage weaved together and it only takes 3 hours to smoke! If you want to take your bacon to the next level....THIS is the smoker recipe for you!
This recipe is from the BBQ brothers over at Cuts and Crumbles.
This yummy deliciousness is Chinese BBQ at its best! Sweet and spicy sums the flavor up perfectly! This recipe is also known as "char siu". Keep in mind...most required ingredients can be found at your local grocery store. The red fermented tofu and Korean red pepper flakes can be found at an Asian market. Char Siu can be a complicated food to make, but with this recipe the author makes it look easy! Love the detail provided in the original post!! I bet you'll have the best outcome in flavor because of their step-by-step instructions and based on all the tips and tricks they spell out. Is your mouth watering yet..because mine sure is!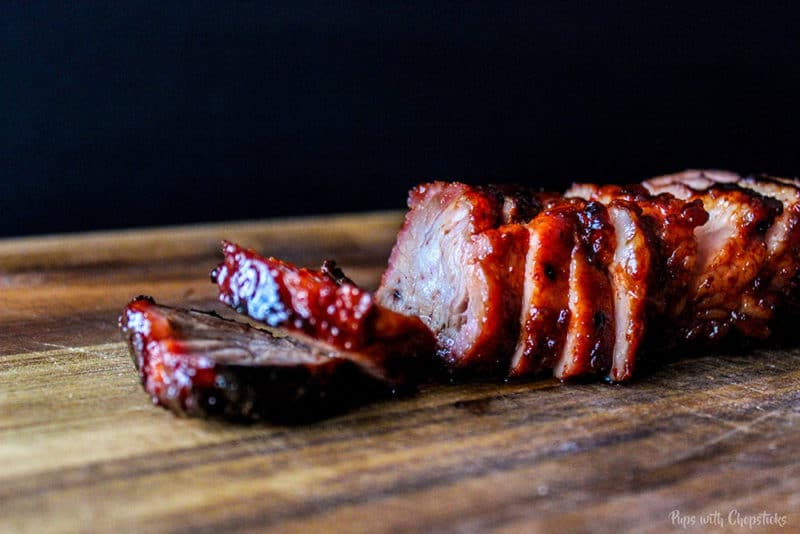 This recipe is from Pups and Chopsticks
Let's switch is up a minute and talk smoked side dishes. Did you know you can smoke side dishes? Did you know you can smoke macaroni and cheese? Seriously? Who would have thought? Every good smoker meat needs some good sides. This smoked mac and cheese is creamy, cheesy and full of flavor! Top it with scallions, bacon, Parmesan cheese and so much more! This is also a great VEGETARIAN choice for a BBQ!!
This recipe is from the BBQ brothers over at Cuts and Crumbles.
I love a whole smoked chicken! Smoking a chicken is so EASY! Wow your taste buds with this melt-in-your-mouth Applewood Smoked Chicken! Prepped with a brown sugar, smoky paprika and garlic based rub, this smoked chicken tastes amazing! And this chicken is SO juicy! Say goodbye to dried out chicken!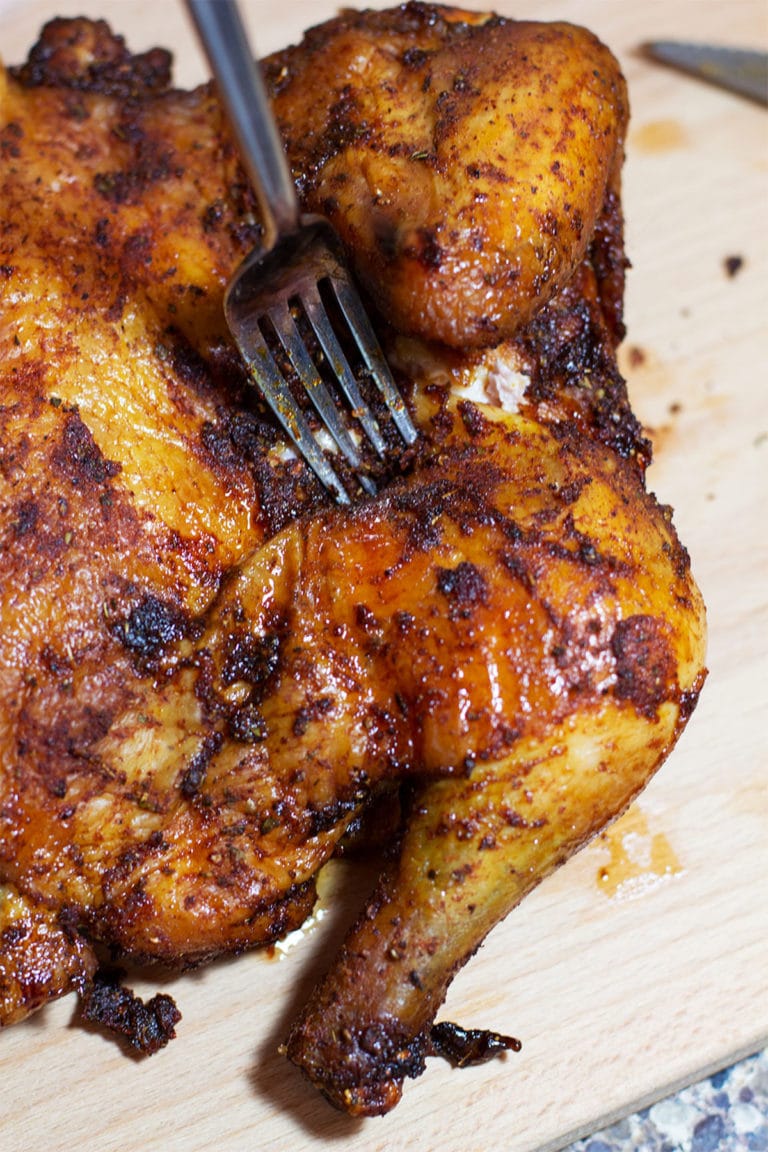 This recipe is from Recipes Worth Repeating
A fail proof smoker recipe! You really can't mess up this BBQ Smoked Ham. Smoked ham with juicy pineapple on top...oh my goodness guys! This is a delicious ham! And so easy to make! Perfect for Christmas, Thanksgiving or an summer BBQ! Versatility at its best!
This recipe is from the BBQ brothers over at Cuts and Crumbles
Have you thought about smoking Lobster Tail? It's super easy and this recipe only calls for 3 ingredients. Huge on flavor and elegance, yet super easy on preparation. Make sure you dip these smoked lobster tails in melted butter. I'm telling you...scrumptious!
This recipe is from Add a Pinch
I typically bake my prime rib in the oven but just the other day I thought about smoking a prime rib. And what happened next? I ran into this recipe! They've already made it and it was foolproof! This prime rib has a montreal seasoning rub and it's crazy juicy! Tips and tricks for each step of smoking this prime rib...you're going to love hos this one turns out!
This recipe is from the BBQ brothers over at Cuts and Crumbles
A traditional smoked turkey...not that dry oven turkey! This classic beauty offers amazing simplicity and a touch of elegance! You'll brine the turkey for extra juiciness, flavor and tenderness. Then, you'll massage a rub to perfectly season that turkey. Last, smoke that turkey on the smoker low and slow, basting with a butter-based solution. Incredible taste! Keep this recipe handy for your upcoming holidays!!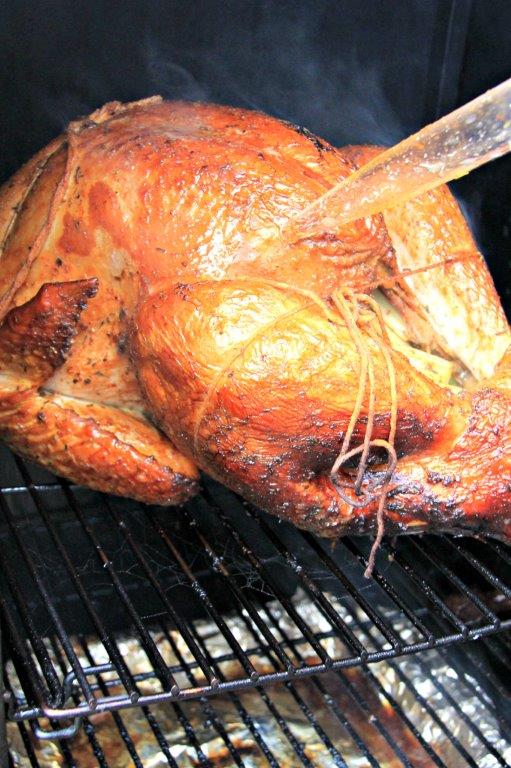 This recipe is from Compass & Fork
Smoked brisket is juicy and absolutely explodes with flavor, but have you ever dealt with "the stall" when smoking a brisket? Well, if you have there is a simple way to get around that annoying little stall. And this post reveals the secret! Oh...and that smoke ring!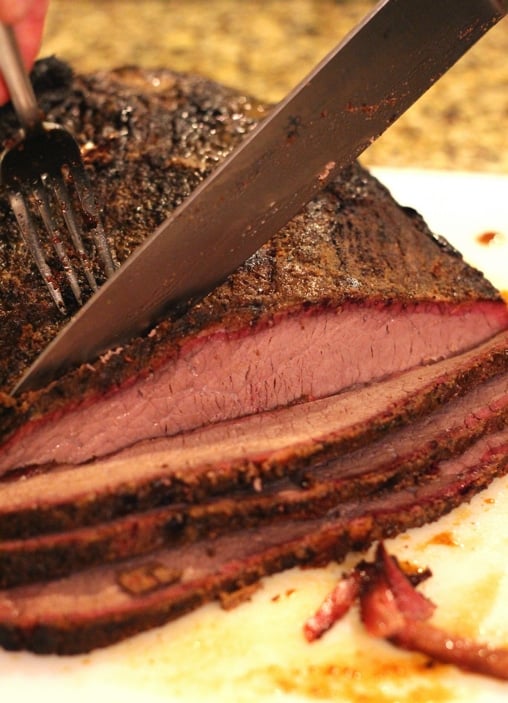 This recipe is from Recipes Worth Repeating
If you love to grill your corn on the cob then you're going to love SMOKING your corn on the cob!! Buttery describes this corn perfectly! Smoking your corn is an easy and crazy flavorful way to spice up this staple side dish! This buttery corn is a MUST HAVE companion for your smoked meat!
This recipe is from Food Folks and Fun
Let's talk smoking chicken pieces for a minute. I love to cut up my chicken and smoke individual pieces! If you want a "faster" smoker meal, this recipe is for you! Gosh...what a delicious looking dinner. We're talking 2 hours here instead of your typical 6-13 hours of smoking!
This recipe is from the BBQ brothers over at Cuts and Crumbles
Don't get turned off by the name...pork butt is actually a cut from the shoulder of the pig. This cut of meat has a lot of marbling which means TENDER! So why this cut of meat? Versatility! I'm feature some tacos but you can also use this cut to make pulled pork sandwiches! Looking to spice up a homemade pizza? Yep - add some pulled pork and melt that cheese! I'm telling you...amazing flavor combination there!
This recipe is from the BBQ brothers over at Cuts and Crumbles
Smoked salmon is hard to beat. It's easy, fast and crazy flavorful! 5 simple ingredients and ready in less than 2 hours! This smoked salmon is the perfect addition to your morning bagel, a topping for your salad and perfect if you're looking for a high protein snack!
This recipe is from Blackberry Babe
We talked traditional smoked turkey recipes above, but let's talk about this Double Smoked Turkey. If you don't feel like messing with the whole turkey, just smoke the turkey breast. And they tell you their secret to ensure your turkey isn't dry! Take a coffee mug with melted butter, hot sauce, honey, and a sprinkle of rub. Place the mug over direct heat. And that serves as your basis for the basting mix! Basting is the secret to this juicy and tender smoked turkey breast!
This recipe is from the BBQ brothers over at Cuts and Crumbles
Another fantastic smoked brisket recipe...ya'll brisket is THAT good! Get the history of BBQ on this one as they talk about Memphis style, Kansas City style, North Carolina Style and Texas style BBQ. It's a great read and you'll get an amazing recipe! Win Win!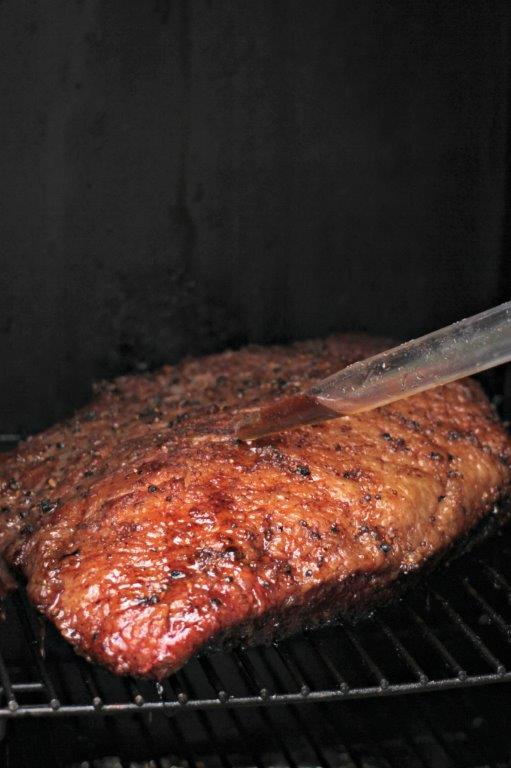 This recipe is from Compass & Fork
We're ending today with ribs! Not just any ribs though...these ribs are special because they are competition style and that means when you bite into them, the meat stays on the bone. Smoking ribs can be tricky but with these step-by-step instructions on how to prepare these tasty competition style BBQ ribs, you're guaranteed to save yourself some hassle!
This recipe is from the BBQ brothers over at Cuts and Crumbles
Smoker Cookbook
Are you looking for more smoker recipes? Not only do I have a collection here, but I also just published a smoking cookbook! It contains 65 smoker recipes that anyone can do! Whether you're new to the practice or just want to brush up on the basics, Smoking Meat Made Easy is your ultimate guide to backyard smoking. Master the most flavorful techniques, with dozens of options that are easy to follow, and that work with any type of smoker!
Go order your copy on Amazon here:
Smoking Tips and Tricks
So if you're anything like me, I sometimes question myself, "...wait, how long was I supposed to smoke this type of meat again? What was that smoke time again for this type of meat?" Yeah - you know you do it, too!! I found this AMAZING blog post for Smoking Times and Temperatures Chart: A Detailed Overview. Super helpful reference! Go check it out!!
If you're looking to buy a smoker, they aren't all that expensive. This is the smoker I have and I absolutely LOVE it! I like my gas smoker but some people love charcoal smokers. Regardless what you choose, you have 16 amazing and easy recipes to get you started!
There you have it friends....16 Recipes That Will Convince You To Buy A Smoker!
Update Notes: This post was originally published in September of 2017, but was republished with new photos and descriptive tips in April of 2018.
NOTE: As an Amazon Associate I earn from qualifying purchases.